Sonic enters the Mario Kart 8 roster thanks to the modding community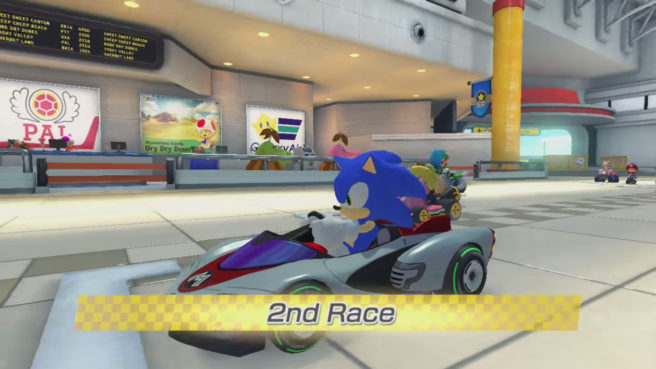 Sonic and Mario have already been together in a few games. Thanks to Mario & Sonic in the Olympic Games and Smash Bros., it's not weird anymore to see both of them sharing a scene. However, Mario Kart is still a forbidden area for non-Nintendo characters.
Maybe that's why modder CorBond87 chose to add Sonic to the Mario Kart 8 (Wii U) roster. By simply changing Metal Mario's model to that of Sonic's (probably the Sonic & All-Stars Racing Transformed 3D model), we can see Mario and Sonic sharing a kart race, and it would be completely normal nowadays.
There are still a few things to be polished, since Sonic sounds like Metal Mario and its animations aren't changed, but it's really cool to finally see the blue hedgehog in a racing game along with other Nintendo characters.
Here's the video, so check it out by yourselves.
Leave a Reply