Splatoon's "Color Lock" feature should help color-blind gamers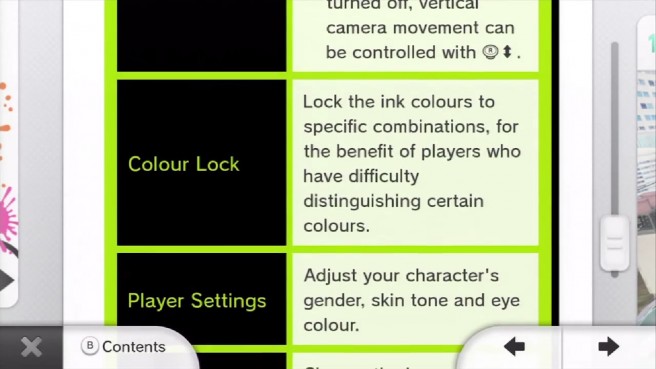 Splatoon Global Testfire hit the eShop today, though you can't do much with it at present. As it's an online-only demo, you can only experience what Nintendo is offering during select hours on Friday and Saturday. You can at least poke through Splatoon's entire digital manual, and some users have done just that, which has resulted in the discovery of an interesting option in the final game.
Splatoon will come with a "Color Lock" option that lets players choose from a few pre-set color patterns. It's unclear what these options are currently, but the manual says it's "for the aid of players who have difficulty distinguishing certain colors." Good on Nintendo for including this feature!
Leave a Reply