Super Mario Run has launched on Android, version 2.0.0 live on iOS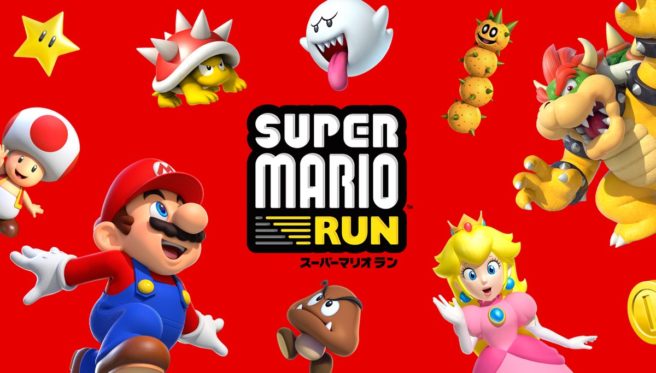 Super Mario Run is finally available on Android – and a day early to boot. You can find it on the official Google Play page here.
Super Mario Run version 2.0.0 is also live slightly earlier than expected. Below are the full patch notes:
New playable characters added!

You can now get different colored Yoshis to join! Play Toad Rally with a Yoshi of a particular color to get more Toads of that color!

More of the game is now available to play for free!

– Bowser's Challenges are now available!
By completing one of Bowser's challenges you can unlock the previously locked course 1-4, where you can do battle with Bowser!
You can check the details of Bowser's challenges by tapping 1-4.

If you clear course 1-4…

– You will get new courses to play in Toad Rally! On the newly playable courses, red Toads will also be joined by blue and green ones to cheer you on!
– You will be able to get buildings from the Shop that you previously couldn't using those blue and green Toads. Among the buildings you can get is the Blue Yoshi's House, which lets Blue Yoshi join your adventure!

New buildings to be added.
Look forward to the new buildings that will be added in an upcoming event!

Easier to get Rally Tickets in the Bonus Game House.
– You can use the Rally Tickets you get to play Toad Rally!

Easy Mode can now be selected at the entrance of World Tour courses.
You'll now be able to clear those trickier courses using Easy Mode!

The appearance of different colored Toads in Toad Rally has been adjusted.
You'll be able to get loads of Toads and use them to get more buildings!

Adjustments have been made to the tutorial to make it easier to understand.
The tutorial will appear upon launching the game for the first time. Or, you can access it any time by tapping the How to Play button on the lower-right corner of the World Tour screen.
Learn all about Mario's special actions, pink coins, and more!

Ease of play has been improved.
– Adjusted the number of Rally Tickets that you get from the ? Block.
– Adjusted the requirements to get some buildings in the Shop.

Other changes and improvements.
Leave a Reply