Tidbits from Sakurai's 500th Famitsu column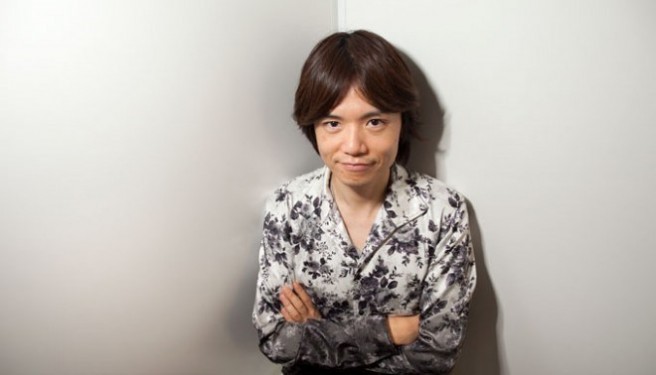 As promised, this week's issue of Famitsu has Smash Bros. director Masahiro Sakurai's 500th column. This is more of a commemorative piece as expected.
Sakurai has reconfirmed his special stream on Niconico for March 10. He'll look back on past columns, answer questions submitted by fans, and play certain unspecified games.
There are also rankings of columns Sakurai has covered the same topic, split into three categories. Those are as follows:
Games directed by Sakurai himself
1. Super Smash Bros. – 479 times (131 times for Brawl)
2. Kirby – 121 times (coverage of the first Kirby is 37 times)
3. Kid Icarus – 64 times
4. Meteos – 31 times
5. Mushiking: The King of Beetles – 6 times
Other games he mentioned
1. Final Fantasy – 77 (wrote about Final Fantasy XI 17 times)
2. Dragon Quest – 71 times (most coverage was Dragon Quest IX with 10 times)
3. Metal Gear Solid – 46 (Metal Gear Solid V covered 7 times)
4. Monster Hunter – 42 (tends to talk about the series' overall gameplay system rather than focusing on a single title)
5. The Legend of Zelda – 41 (also tends to write about the overall series here)
6. Super Mario Bros. – 40 (mainly writes about the series' overall gameplay system as a standard for games)
7. Pokemon – 34 (mainly played them as research while making Smash Bros. games)
8. Street Fighter – 32 (covered Street Fighter 2 12 times as it's the pioneer of popularizing fighting games)
9. Gradius – 30 (most coverage for a game in the shooter genre)
10. Mother – 29 (wrote about Mother 3 16 times)
Non-game media
1. Star Wars – 17
2. (tied) Space Battleship Yamato – 10
2. (tied) Kirby anime – 10
Leave a Reply