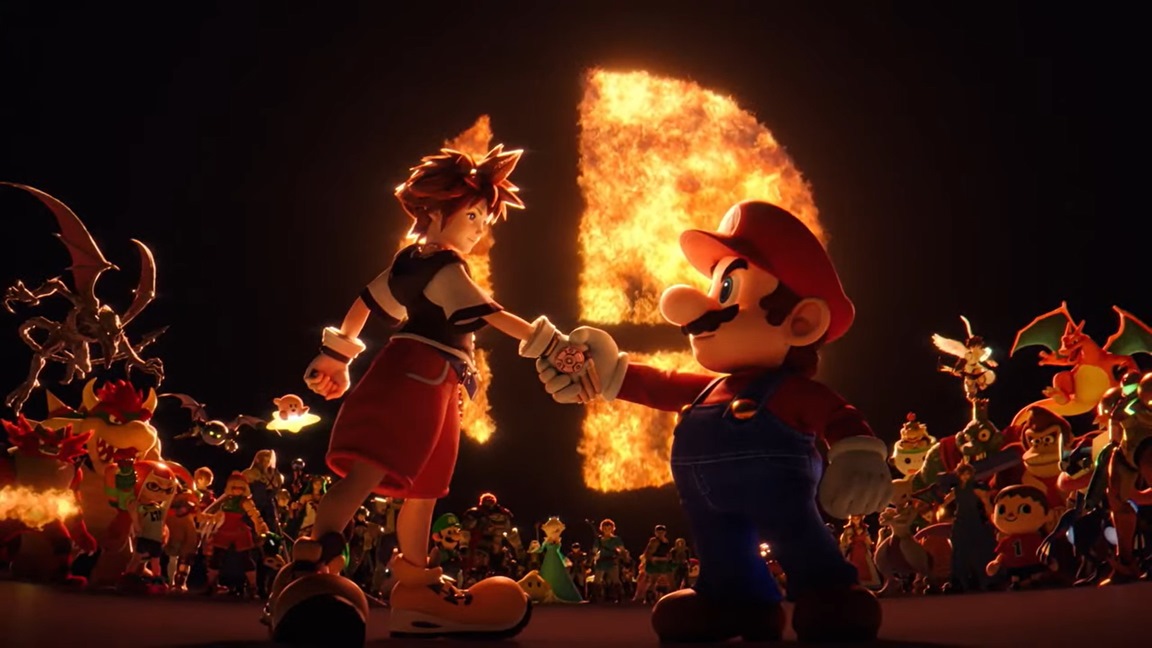 In his latest column for Famitsu, Super Smash Bros. Ultimate director Masahiro Sakurai talked in-depth about the game's latest DLC fighter, Sora from Kingdom Hearts, including how an unplanned meeting with a Disney rep kicked off the whole process. He spoke about the negotiations with Square Enix and Disney, how Sora was actually the series' most requested playable character ever, as well as unpacking many details around the character's design.
Below is a full translation of what Sakurai had to say.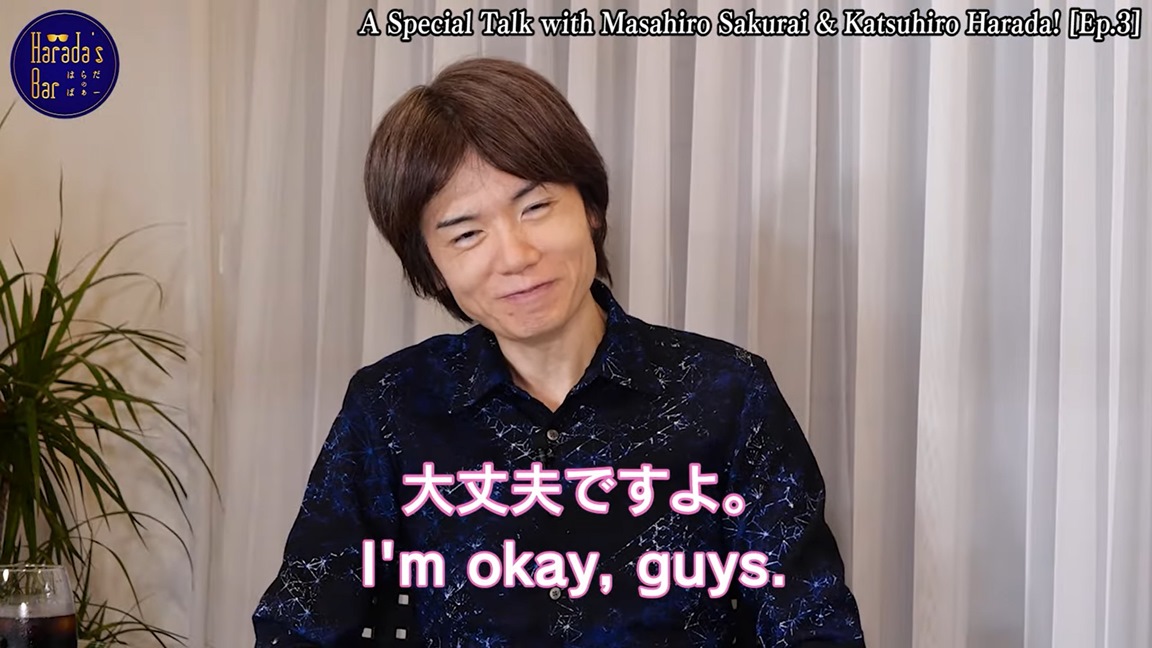 The third portion of the Harada's Bar interview series with Smash Bros. director Masahiro Sakurai continued today with topics such as his health and the 3DS game Kid Icarus: Uprising.
Regarding his health, Sakurai actually says he's fine right now. He spoke about some problems with his shoulder that took quite some time to get better, but it looks like that has now cleared up.
Sakurai explained: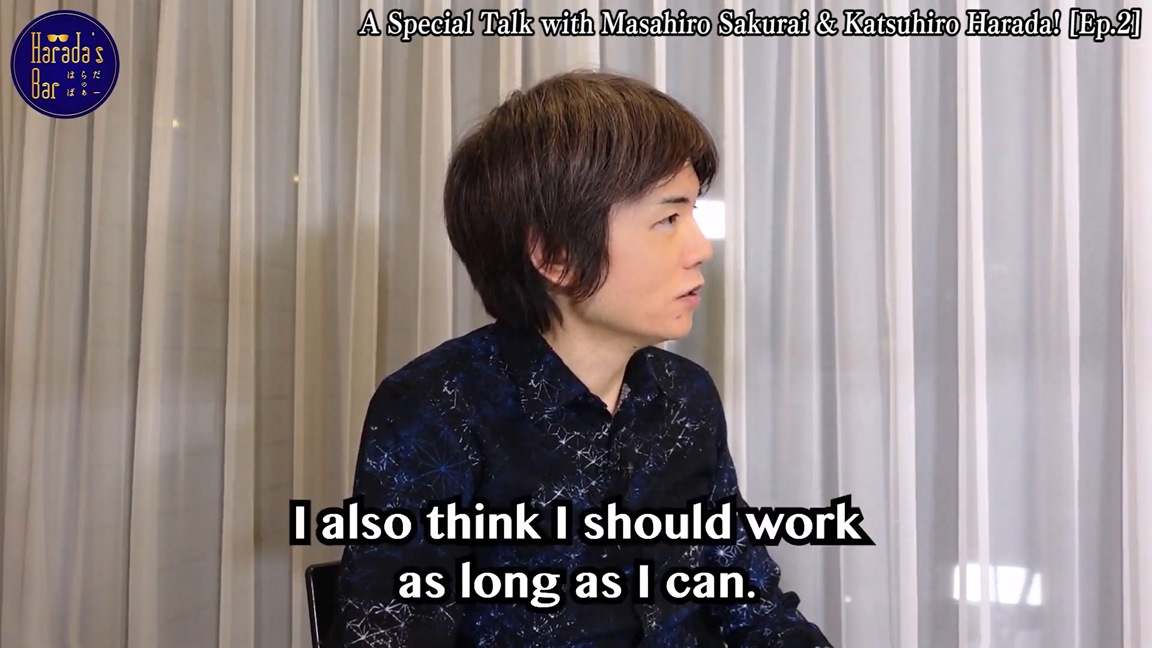 Bandai Namco's Katsuhiro Harada recently caught up with Super Smash Bros. director Masahiro Sakurai for an interview in which the two developers discussed a bunch of different topics. The first part of the discussion was published last week, and the second portion just went up today.
Retirement is one notable topic brought up in today's video. Here's what Sakurai had to say on the subject: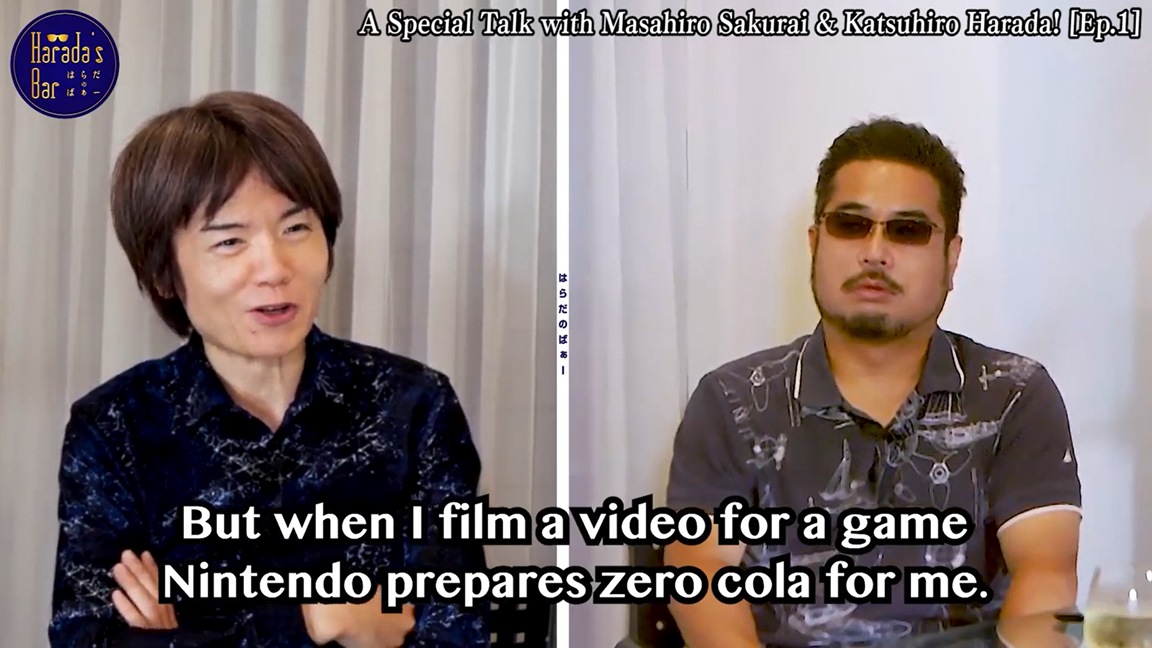 As part of his "Harada's Bar" video series, Tekken producer and Bandai Namco general manager Katsuhiro Harada sat down for a chat with Masahiro Sakurai. The two talked about games as well as a wide array of other topics, including a bit about Smash Bros. why Sakurai doesn't tend to drink water, how he's not really affected by scary games, and much more.
Here's the full discussion: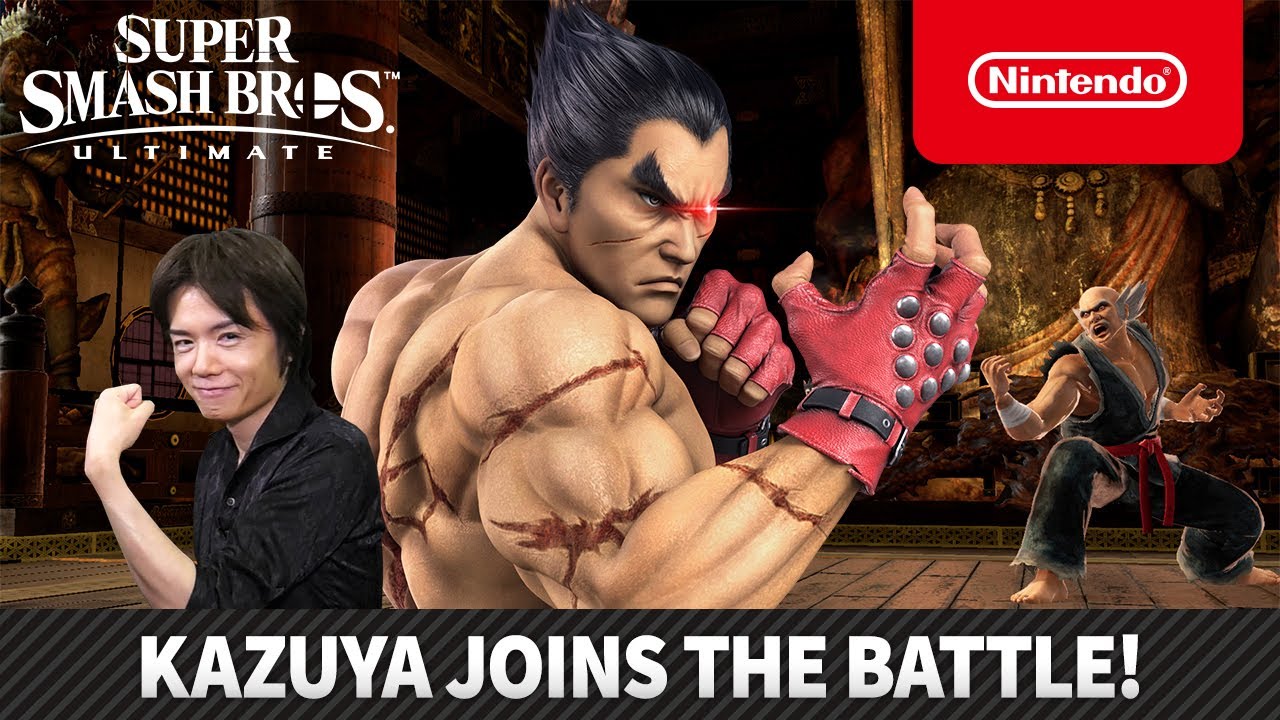 Kazuya Mishima joined the Super Smash Bros. Ultimate lineup last month as the game's penultimate downloadable fighter. In the latest issue of Famitsu, director Masahiro Sakurai talked through the team's thought process when developing the character in his weekly column. They wanted to go beyond simply making the Tekken fighter fit the Smash Bros. mold, and find a way to represent Tekken and its core concepts in the game as well.
Below is out our full translation of the column, which also touches on Sakurai's thoughts on fighting games compared to Smash Bros., where combos fit in the series, and more.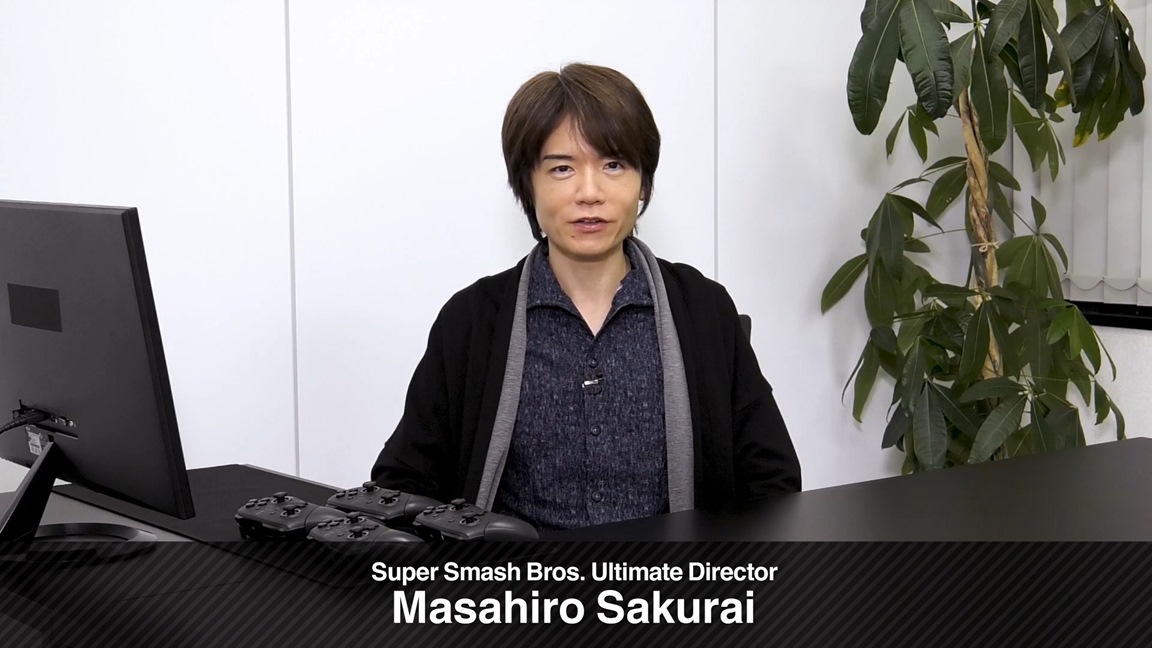 Super Smash Bros. director Masahiro Sakurai has still been publishing his bi-weekly columns in Famitsu, and we're probably due for another one soon about Kazuya in Ultimate. In the meantime though, he's been tackling some other subjects. One topic covered earlier this month is how making things simpler doesn't necessarily mean easier when it comes to competitive games.
Below is our full translation: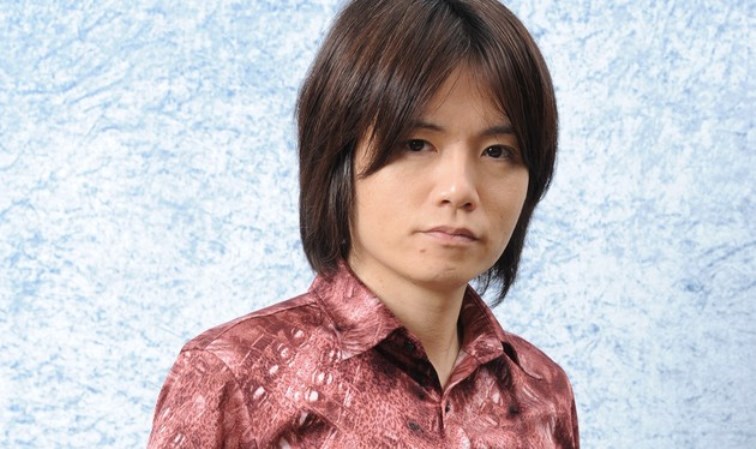 Earlier this week, some comments made the rounds from Smash Bros. director Masahiro Sakurai's latest Famitsu column. Some took his words to mean that he could be retiring soon, but that's not actually the case.
It's true that retirement is a topic that has at least crossed Sakurai's mind. That being said, he won't be leaving game development in the near future.
IGN translated a few of Sakurai's comments from the column. He started out by reflecting on a recent holiday in Japan – which is his personal first in a decade: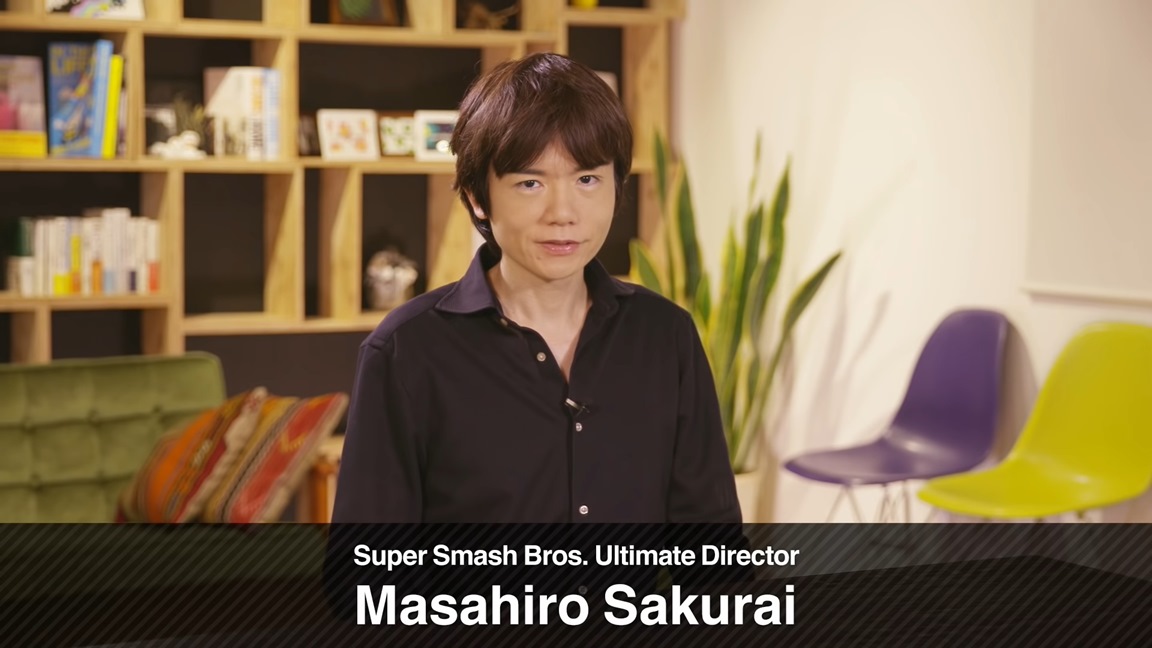 There's no question that Masahiro Sakurai is a veteran developer of the games industry. He's been working on various projects for nearly three decades, and has contributed to some major IPs. Of course, he'll always be recognized for his involvement in Kirby and Super Smash Bros.
There are some early leaks from Sakurai's column in this week's Famitsu, and he delves into what lies ahead in the future. As for that column which been ongoing since 2003, he would likely be ending it "this year at the latest."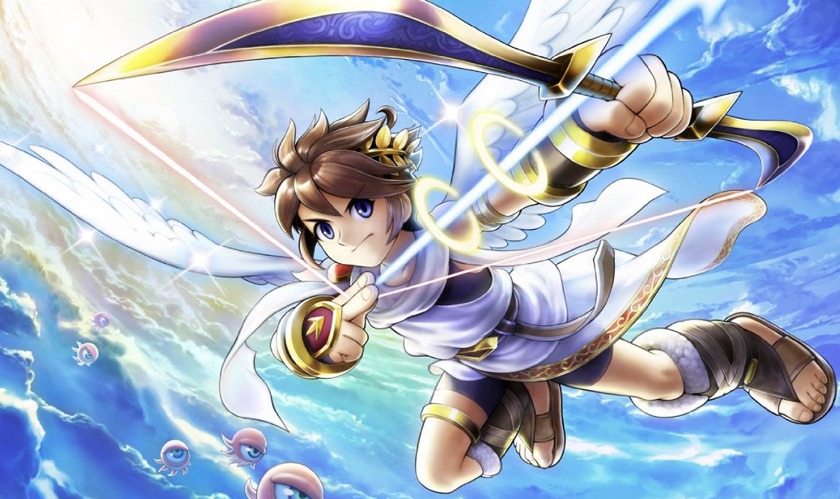 Masahiro Sakurai tends to recognize a lot of gaming anniversaries, and often acknowledges these events on his Twitter account. Today, it's actually one of his own titles that celebrated a birthday. Kid Icarus: Uprising first launched in Japan on March 22, 2012. It'd come west a day later.
On Twitter, Sakurai celebrated Kid Icarus: Uprising with a simple Smash Bros. screenshot. He also mentioned how he receives many fan requests for a sequel or a remake, though added that this would be "difficult."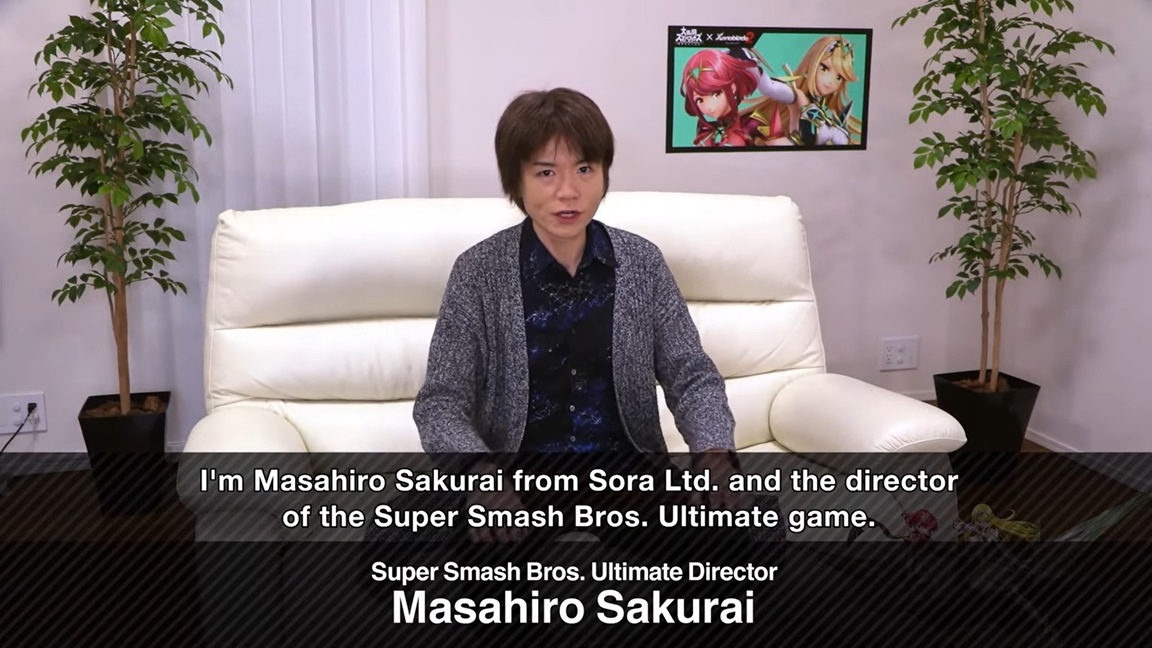 Last week, Pyra/Mythra was added to Super Smash Bros. Ultimate as the latest DLC character. The two-in-one fighter is the new representative from Xenoblade Chronicles 2 instead of Rex, who has the starring role.
You may recall that Smash Bros. director Masahiro Sakurai talked about the decision to feature Pyra/Mythra over Rex a bit during a presentation from earlier in the month. In his latest column in Famitsu though, he went into a bit of extra detail about the thought process behind it all.
We've now gone ahead and prepared a complete translation of Sakurai's piece from the Japanese magazine. Continue on below to read it in full.