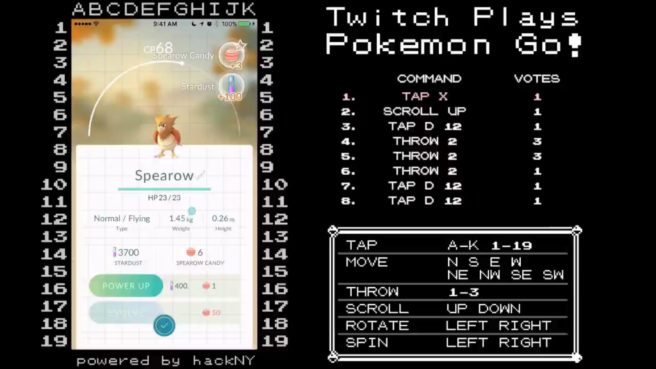 Twitch Plays Pokemon became a social phenomenon of sorts back in 2014. A channel was made so that viewers could go through the entirety of Pokemon Red by entering commands via chat. After the game was completed, other Pokemon titles took on the same premise on Twitch, and even other franchises as a whole.
Thanks to Pokemon GO, Twitch Plays Pokemon is back in the spotlight. Just like when the fun started with Pokemon Red, those who stop by the new channel can type in commands.
As for how this all works:
"Crowdsourced Pokemon Go! Twitch chat decides where to send our player. Our player moves based on the most popular commands in the chat (democracy mode).

My friend is standing in Central Park right now and following all of your commands. We're running Pokemon GO on a real iPhone and simulating touch events to control the screen. The location is spoofed. We capped the max movement speed to keep it as 'realistic' as possible."
Head past the break for the live stream.
Leave a Reply