UK retailers sell out of Switch units, stock levels a concern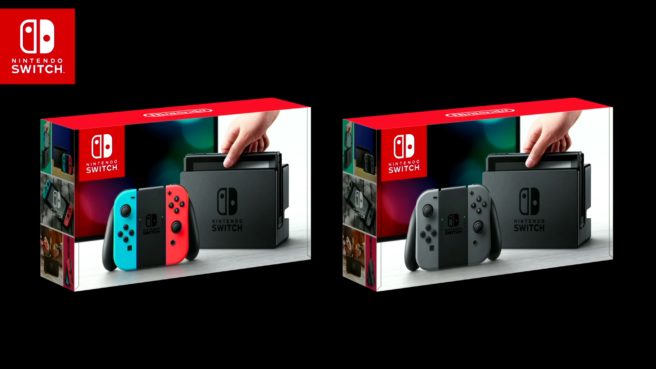 By all accounts, Switch did well for its launch in the UK. The system reportedly sold 80,000 units during its opening weekend, which doubles up on Wii U. Switch may have sold even more if additional stock was available.
HMV head of technology and games Phil Browes told MCV that Switch's launch was "fantastic". He also said:
"We satisfied all pre-orders and blasted through the remainder of our initial allocation. Every single one of our pre-order customers received their console on launch day, and we're optimistic that with some great games due to be released, Switch can establish itself as a successful third console in the market. We're a bit tight [on stock] but we're looking forward to more deliveries this week."
Being able to actually find Switch in stores is now a concern for retailers. For example, GameSeek managing director Stephen Staley mentioned that stocks levels are "zero". Because of this, he wasn't able to sell any more Switches over the weekend seeing how it "wasn't on sale."
One manager told MCV that they've yet to hear from Nintendo about when the next batch of consoles would arrive and might have to wait until April.
"We are in communications with Nintendo but there is not a confirmed date as of yet. With Mario Kart coming in April I would hope there would be more stock before then but that's not confirmed."
Retailers seem to be unsure as to when more Switch stock will be coming in. Hopefully Nintendo will be sending over additional units sooner rather than later.
Leave a Reply