10 Wii games coming to Japanese Wii U eShop over coming weeks, with My Nintendo discount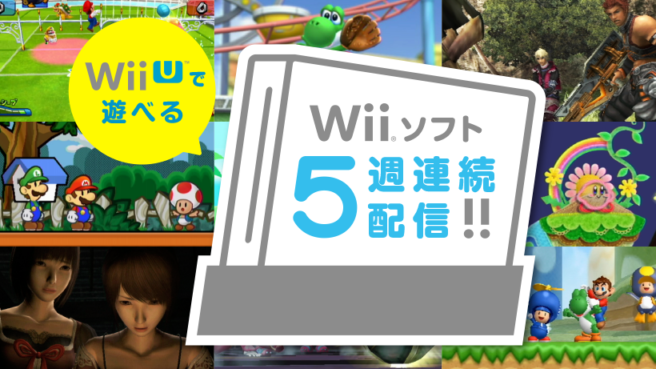 Over the next five weeks, Japanese Wii U owners will be able to purchase more Wii games, with two releasing every week. These games will also each have a 30% discount available via My Nintendo. The schedule is as follows:
July 27: Xenoblade Chronicles, Rhythm Heaven Fever
August 3: Super Paper Mario, Project Zero 2: Wii Edition
August 9: Kirby's Epic Yarn, New Super Mario Bros. Wii
August 17: Mario Strikers Charged, Mario Super Sluggers
August 24: Wario Land Shake It, Mario Sports Mix
Both Rhythm Heaven Fever and Project Zero 2 have not yet released on the Wii U for any region, so this is the first we've heard of their digital rerelease. Hopefully a similar deal and those games reach other territories.
Leave a Reply