2D adventure platformer Worldless coming to Switch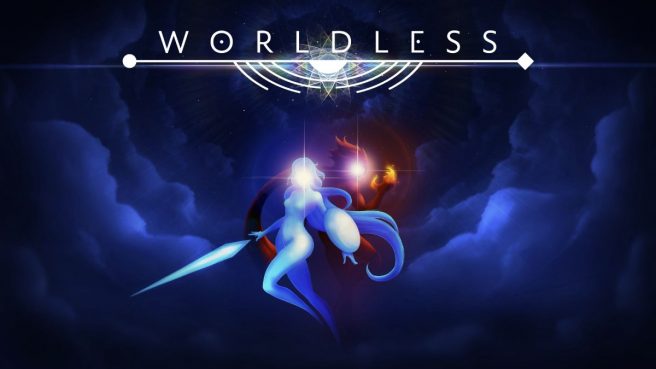 Original (8/23): Thunderful, Coatsink, and Noname Studios confirmed today that they're bringing Worldless to Switch. Additionally, a release date of October 4, 2023 was announced.
Worldless is a 2D adventure platformer featuring turn-based combat and "a mind-bending, interpretative narrative." Additional information can be found in the following overview:
Set in an abstract, atmospheric world, Worldless is an adventure platformer that features a turn-based action combat system that requires both strategy and timing to be successful. An intricate skill tree adds new dimensions to combat, opens up new avenues for you to explore and uncover the game's many secrets, and mirrors the game's themes of growth and understanding.

Worldless is set at a time where the rules of existence remain undefined. In this abstract setting, players will discover entities with opposing goals. One half is fixated on the virtue of their nature, the other is seeking to exchange it for their demise. This inevitably thrusts them into conflict as they battle for transcendence and you will find yourself embroiled in that fight.

Bask in an atmospheric, unforgettable setting with a beautiful score that inspires, and connect to the deeper meanings of Worldless. Explore intricate areas filled with secrets, using finesse and fluid action to uncover them as you absorb enemies and upgrade an intricate skill tree that constantly unfurls new possibilities.
Developer David Sanchez noted: "Worldless is a game that's intentionally full of mystery and that leaves lots open to interpretation, but we hope players have gotten a feel for what the full game will offer with the new release trailer. I can't wait for players to get their hands on it on October 4th and discover our unique combat system and atmospheric world for themselves."
Get a look at a trailer for the game below.
Release Date Reveal
---
Update (10/3): Worldless has been delayed, and will now launch on November 21. A reason for the game being pushed back was not provided.
Leave a Reply