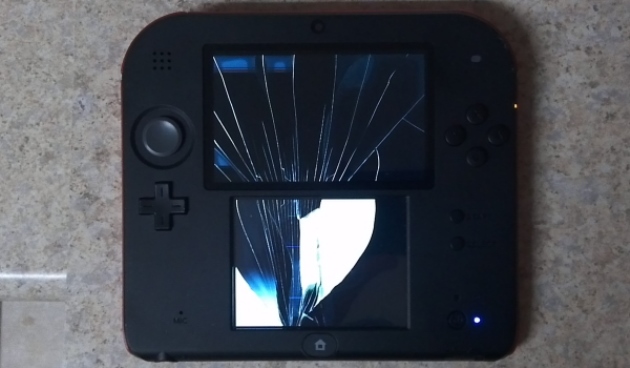 You could argue that it'd be tougher to break a 2DS than a 3DS or 3DS XL. After all, unlike its counterparts, Nintendo's latest handheld iteration lacks a hinge.
Still, the 2DS' screens are a bit vulnerable. There is no clamshell design, so they're always exposed.
Let's say you were to break the system's screens. How much would a fix cost?
One unlucky girl recently found her system destroyed after dropping it down a flight of concrete stairs, causing the screens to break entirely. Nintendo offered to provide a fix for $65 (not to mention a shipping and handling fee).
So remember: be extra careful with the 2DS… or you may end up having to pay of the system's cost for Nintendo to fix/replace the screens!
Leave a Reply