35-minute Super Smash Bros. Ultimate live stream with Masahiro Sakurai announced for January 16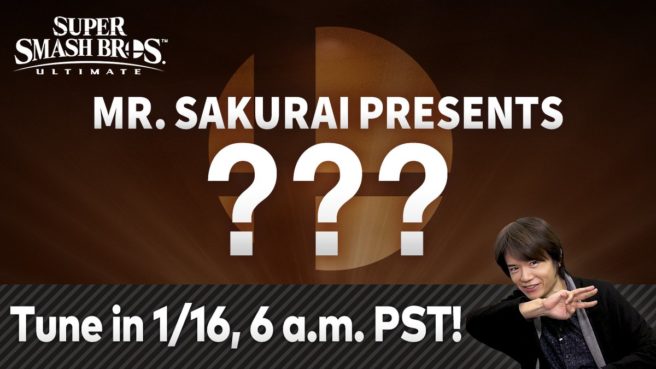 Nintendo will host a new live stream with Super Smash Bros. Ultimate director Masahiro Sakurai on January 16, the company has announced. The presentation will feature "an in-depth look at an upcoming DLC fighter".
You'll be able to watch the stream at the following times:
– 6 AM PT
– 9 AM ET
– 2 PM in the UK
– 3 PM in Europe
Nintendo hasn't shared the live stream link yet, but we'll have it here on the site prior to the start of the broadcast.
Leave a Reply