3D Gunstar Heroes features Full Spec and Mega Life modes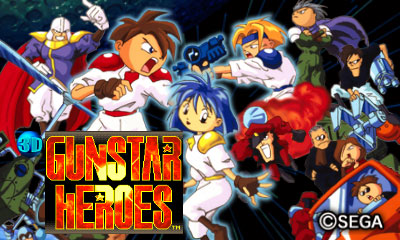 SEGA has included a couple of new modes in 3D Gunstar Heroes. There's Full Spec mode, which provides players with any of the game's fourteen weapons. 3D Gunstar Heroes also has the Mega Life mode that doubles the amount of lives players would usually have.
Aside from the new modes, 3D Gunstar Heroes contains elements from other SEGA 3D Classics. That means local multiplayer, the ability to choose between the Japanese or American version of the game, a tube TV filter that can be toggled on or off, and stereoscopic 3D.
Leave a Reply