3D platformer Castle on the Coast coming to Switch next week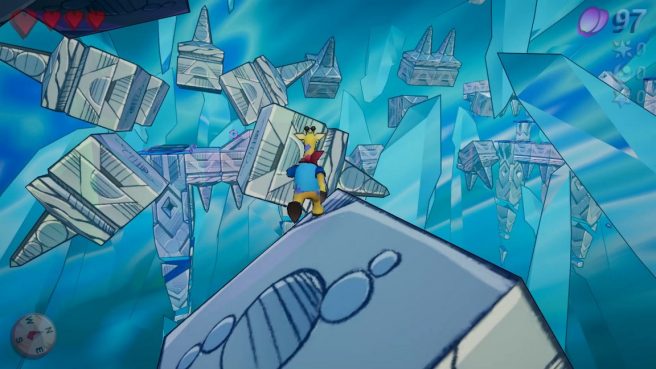 Publisher Klabater and developer Big Heart Productions have announced that they're teaming up on the hand-drawn, retro 3D platformer Castle on the Coast starring George the Giraffe. The game is coming very soon to Switch as it's already confirmed for a December 2 launch.
As a 3D platformer, you'll be doing a lot of running, jumping, and collecting. The game has a number of different areas to explore including a magic castle, large-scale open levels full of crystal caverns, stone-laden halls, and alternate dimensions. The end goal is to bring together a family of the two powerful, conflicted wizards. Co-op is supported so that a friend can join in on the action by controlling the flying squirrel Swirl, who can create helpful springy flowers, blast enemies with magic, or become a living parachute to show George's descent.
What's especially interesting about Castle on the Coast is its main character. For those that are unaware, George the Giraffe is the official mascot of Valley Children's Hospital in California. When pre-orders open with a 10 percent discount on Cyber Monday, a portion of the revenue will support the programs at the hospital, which provides Central California's only high-quality, comprehensive care exclusively for children, from before birth to young adulthood.
Take a look at a trailer for Castle on the Coast below.
Castle on the Coast will be sold digitally for Switch via the eShop. Pricing is set at $14.99 / €14.99.
Source: Klabater PR
Leave a Reply