3D puzzle-platformer Koa and the Five Pirates announced for Switch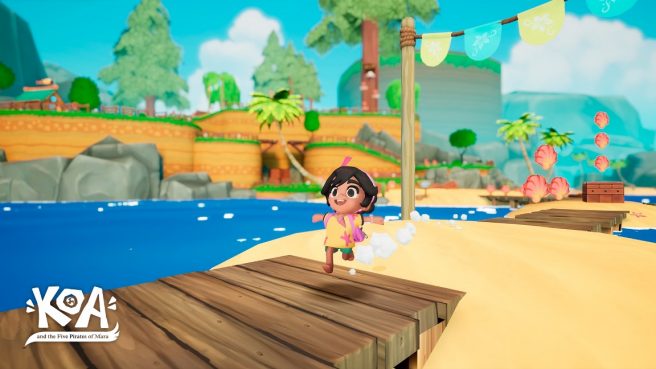 Chibig has a new 3D puzzle-platformer planned for Switch, as the developer today unveiled Koa and the Five Pirates of Mara. A release is set for this summer.
Koa and the Five Pirates of Mara takes place in the world of Summer in Mara, which previously came to Switch. In the game, Koa and her friend Napopo go on a journey to recover the islander's treasure that's been stolen by pirates. Players will be "traversing wild islands, dodging cunning traps, and defeating the knarrrrrliest pirate bosses in a loving tribute to the platforming adventures of old."
Expect to unlock an archipelago piece by piece. Locations include sandy beaches, bubbling volcanoes, and plenty more. These locations each have various secrets and collectible to find.
When players aren't platforming, they can customize their home hub between levels. There are also new characters and old friends to meet, difficulty that will appeal to both newcomers and speedrunners, and more.
We've included a first look trailer at Koa and the Five Pirates of Mara below.
Koa and the Five Pirates of Mara will launch on Switch as an eShop download later in the year. Once a release date has been announced, we'll be sure to share that information with you.
Source: Chibig Studio PR
Leave a Reply