8Bitdo USB Adapter now lets you use an Xbox One S controller with Switch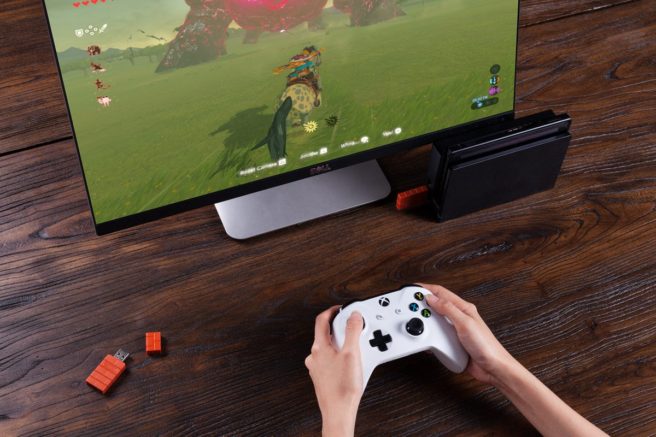 Have you ever wanted to use the Xbox One S controller on Switch? With the 8Bitdo USB Adapter, that's now possible. A firmware update just added in the functionality yesterday.
The new update also makes an adjustment to PS4 controller vibration. You can find the full patch notes below.
– Added the support for Xbox One S Bluetooth controller.
*Vibration is supported on Switch and X-input mode.
– Vibration on PS4 controller can be modified to two levels – strong/weak.
*Key command for switching between two levels: L+R+SELECT
Download the new firmware update through 8Bitdo's website here. Note that the adapter also supports PS3, PS3, Wii Remote, and Wii U Pro controllers.
Leave a Reply