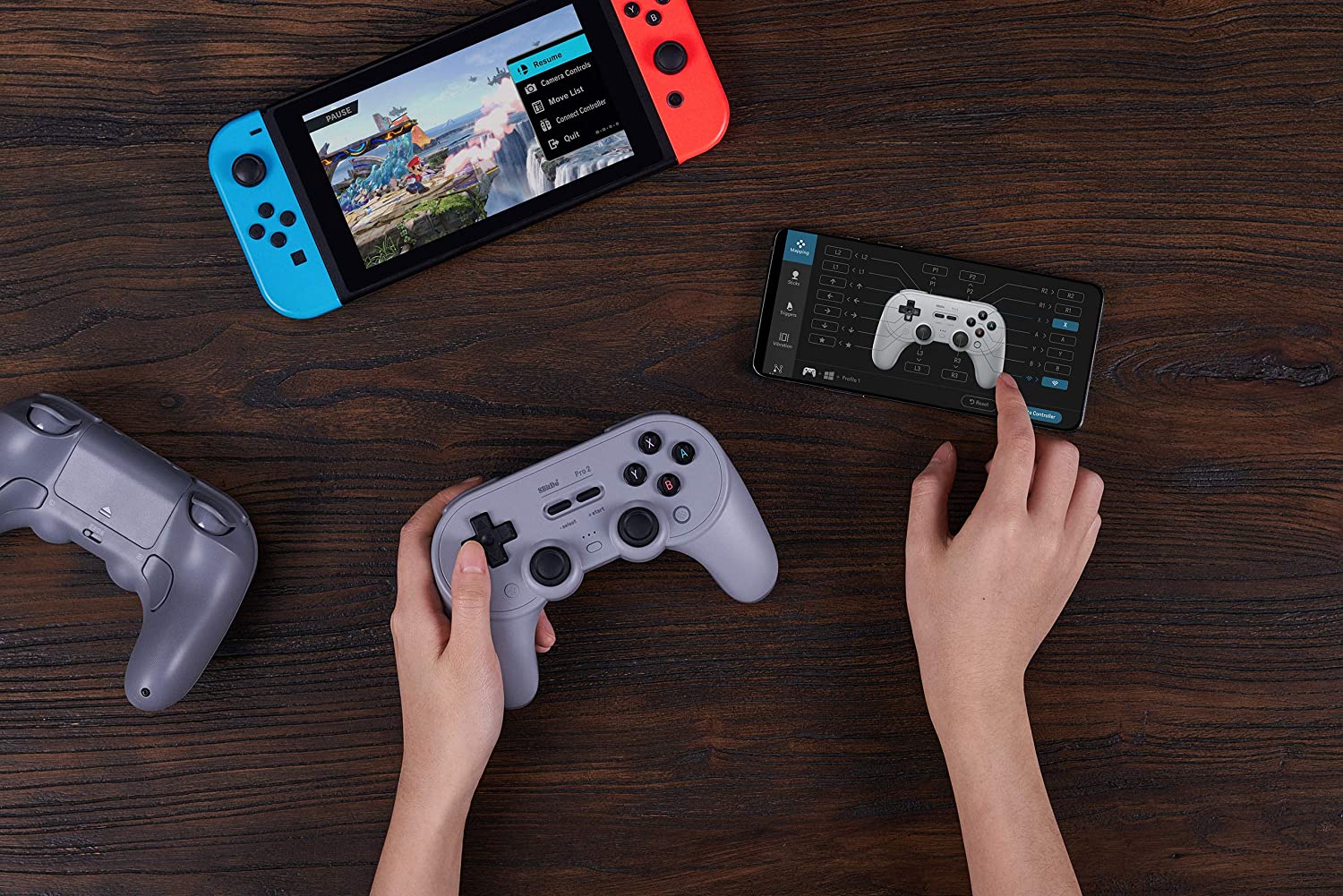 Next month, 8Bitdo will be coming out with its latest device. The Pro 2 Bluetooth Controller has been announced, and it will work with Switch much like previous products.
The 8Bitdo Pro 2 Bluetooth Controller sports features like a pair of Pro-level back buttons, custom profile switching, and more. We have additional information and photos below.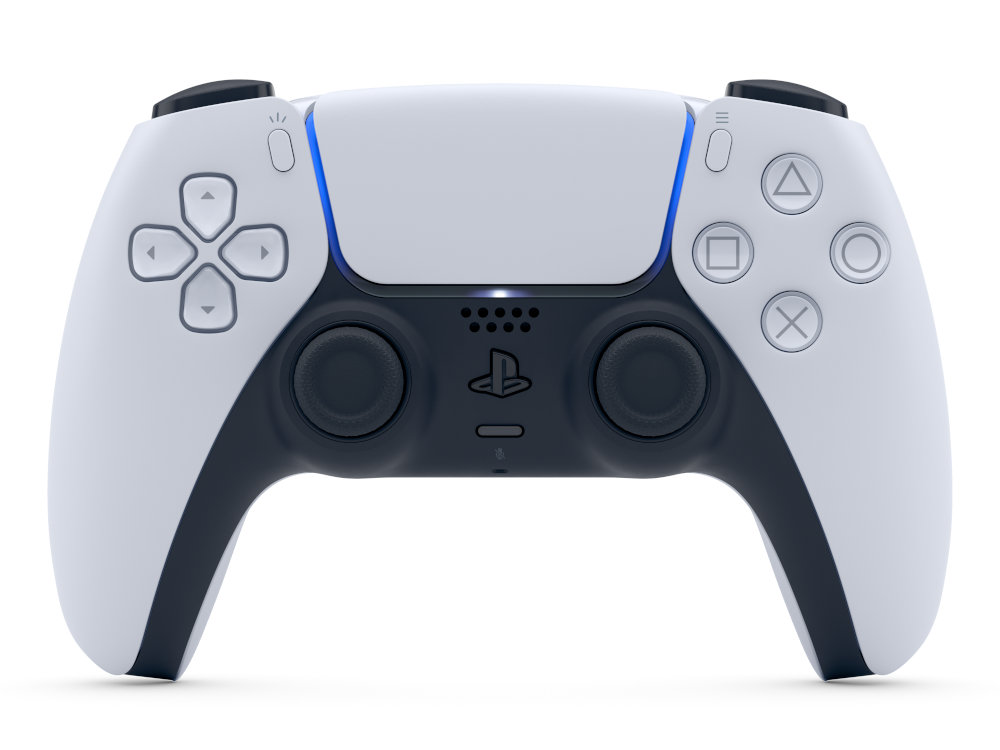 The PlayStation 5 is launching on November 12, and it's bringing the DualSense along with it. Some fans have already gotten their hands on the controller and have noticed that it can actually work with Switch. You just need an 8Bitdo adapter to make it function.
Here's a look from Twitter user BrokenGamezHDR_: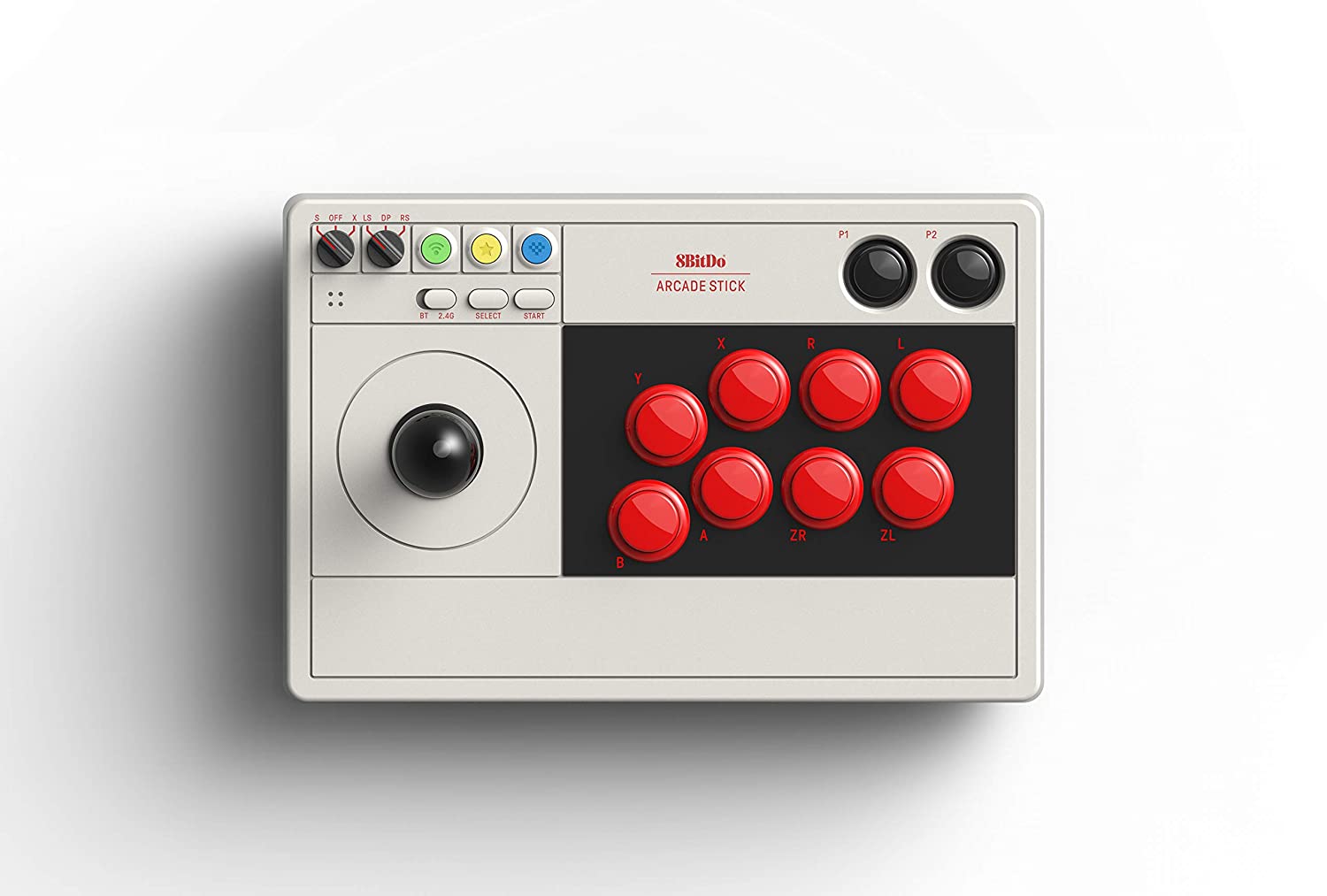 8Bitdo has unveiled a new arcade stick designed for Switch as well as PC.
Here's a rundown of its features: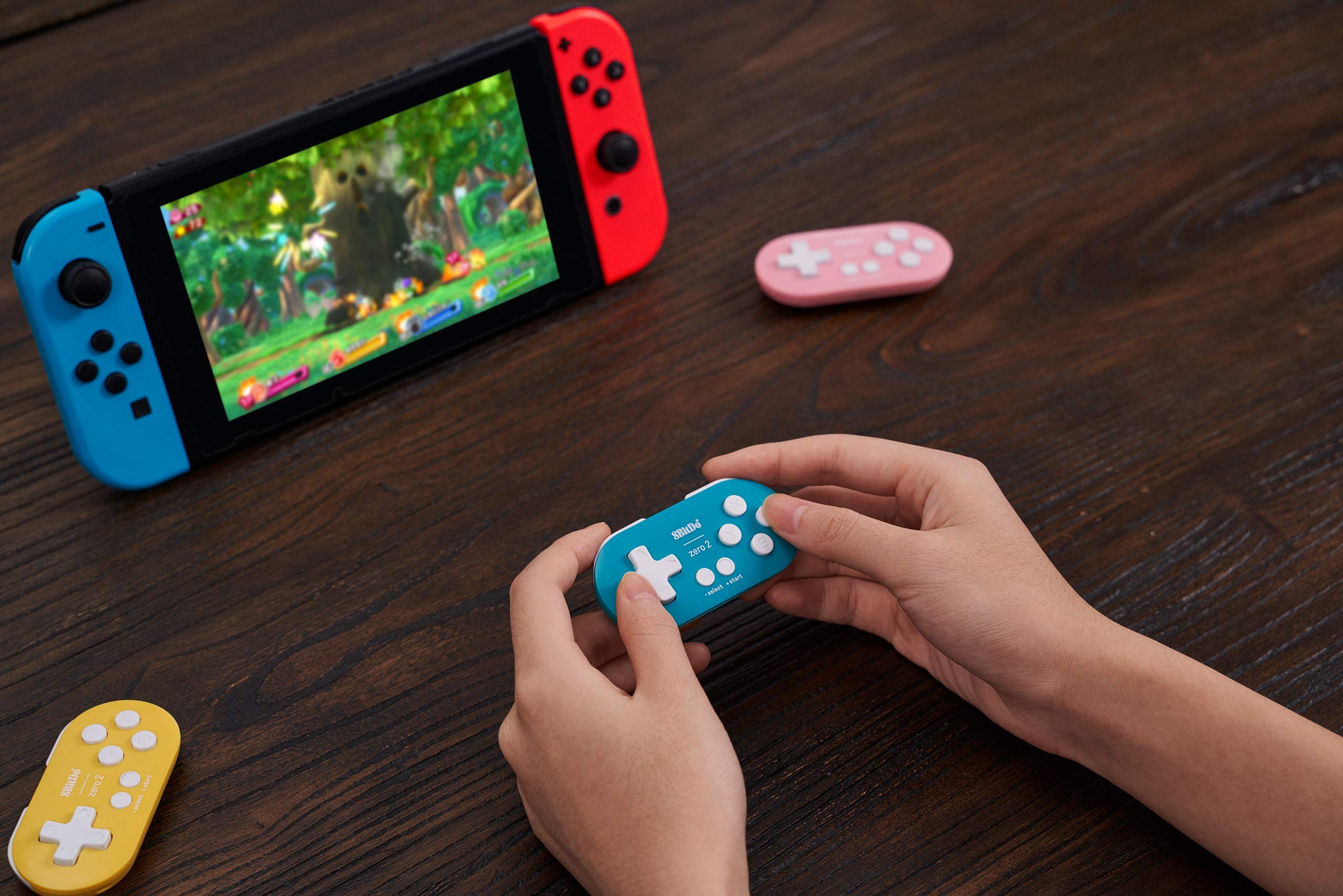 8BitDo has revealed its latest controller creation: the Zero 2 Bluetooth Gamepad. The key chain sized Bluetooth controller can be taken wherever you go thanks to its small weight at just 20 grams. It also has a rechargeable lithium ion battery with eight hours of play time. You can use it with Switch, PC, macOS, and Android.
Here's a closer look:
You can pre-order the the Zero 2 Bluetooth Gamepad on Amazon here. It's available in turquoise, pink, and yellow variations.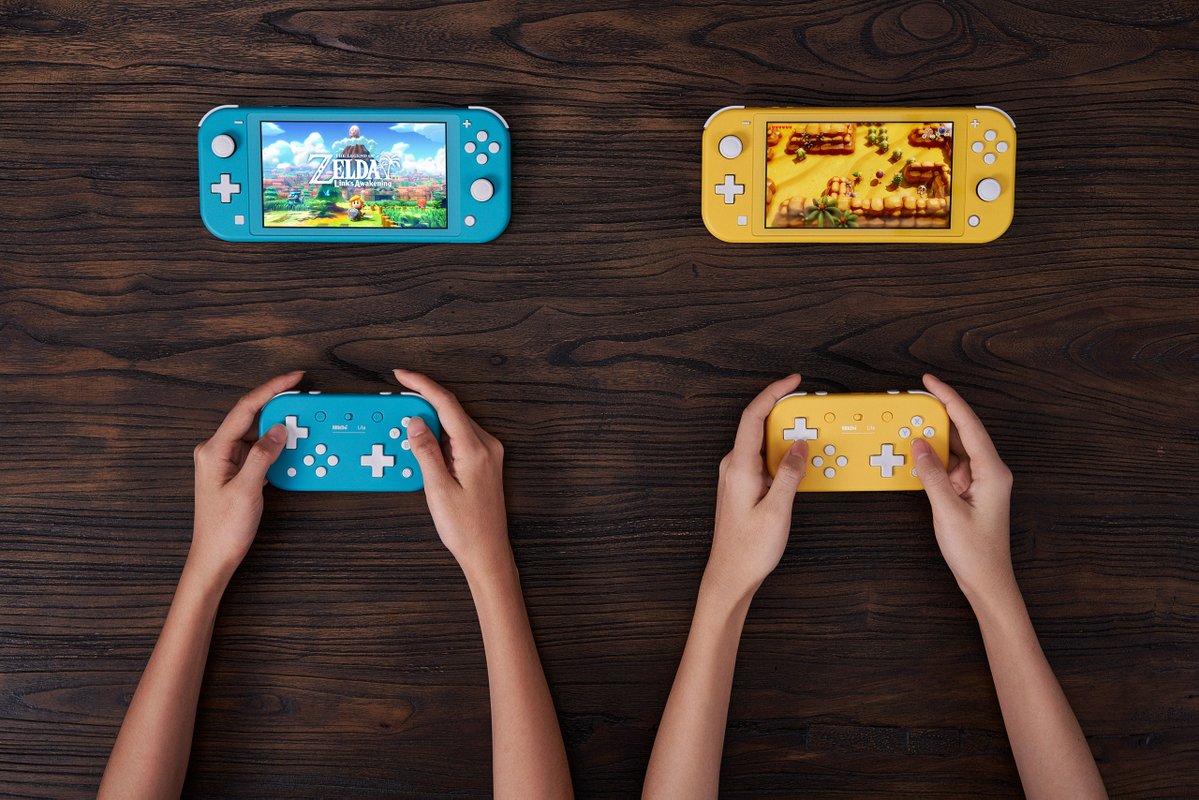 8BitDo has yet another controller in store for Switch. Announced today is the 8BitDo Lite, "an ultra-portable controller made for 2D games and more." It will be offered in yellow and turquoise colors to match the Switch Lite.
In addition to Switch, the 8BitDo Lite also works with Windows, macOS, and Android. It features customizable Turbo functionality, wireless play, USB-C input, and a rechargeable Lithium-ion rechargeable battery.
The 8BitDo Lite is tentatively planned for the end of October at a price point of $24.99. Pre-orders are open on Amazon here.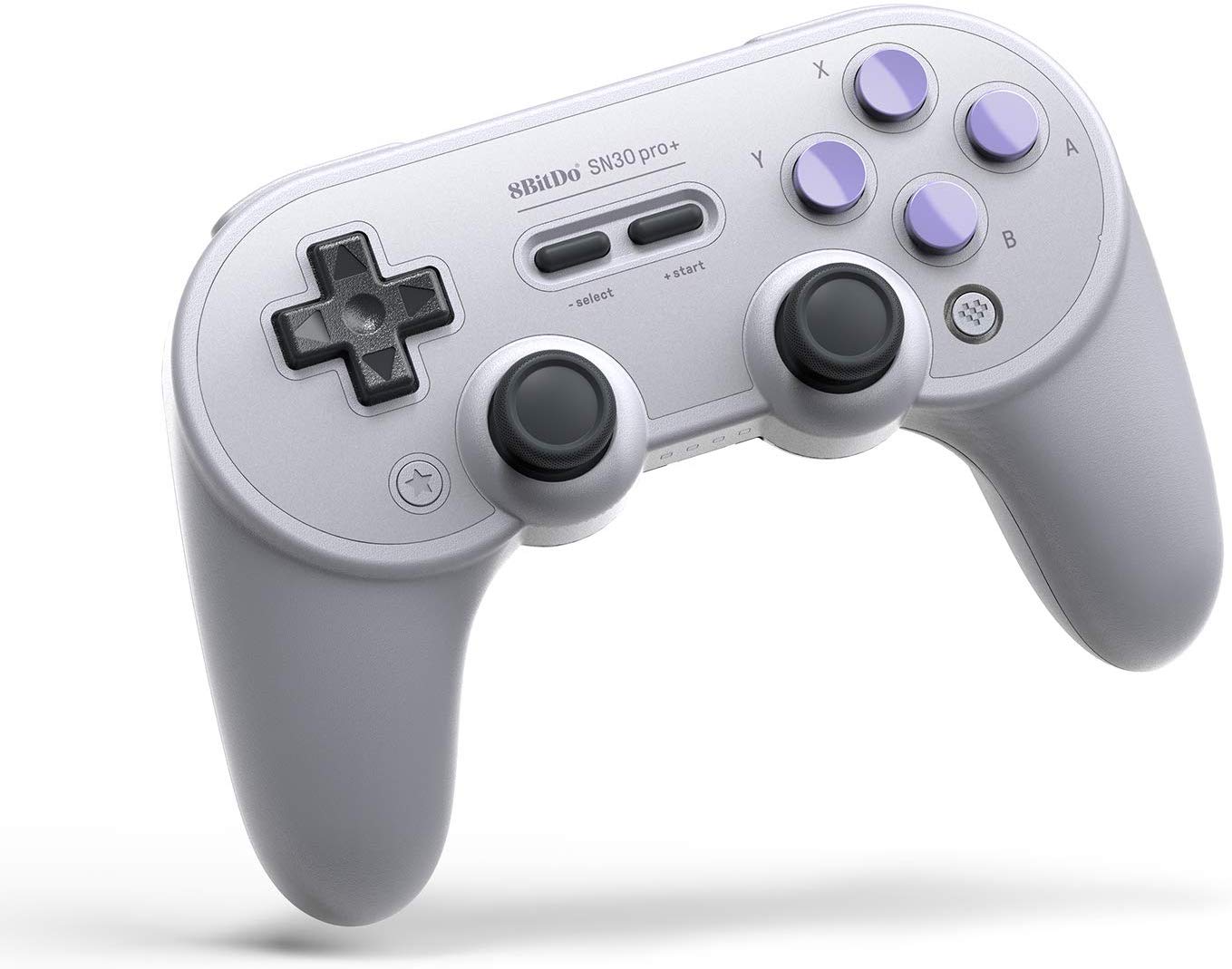 8Bitdo has announced the SN30 Pro+, a new controller for Switch. It features fully customizable button configurations and sensitivity levels for the joysticks, triggers and vibrations. The 8BitDo Ultimate Software also lets users create macros along with custom profiles to save settings on a game-by-game basis. Up to 20 hours of use on a single charge are promised.
Amazon is taking pre-orders for the SN30 Pro+ here. Orders should begin to ship on August 7.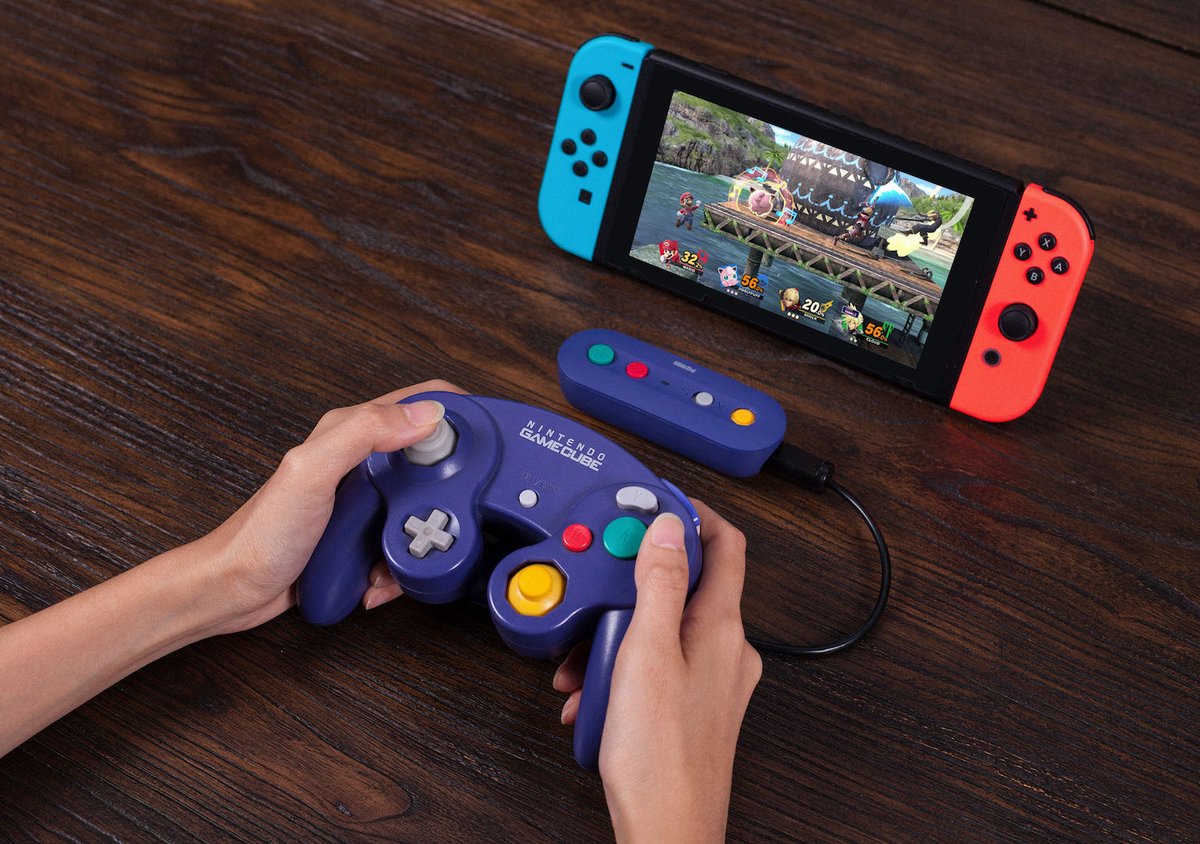 8Bitdo has revealed the Gbros. Wireless Adapter for Switch. The device works with wired GameCube and Classic Edition controllers, and was made with Super Smash Bros. Ultimate in mind. Users can connect various wired controllers to Switch including ones from the GameCube, NES, SNES, Super Famicom, and Wii.
The 8Bitdo Gbros. Wireless Adapter for Nintendo Switch launches December 7. Pre-orders are open on Amazon here.
Below are a few additional photos: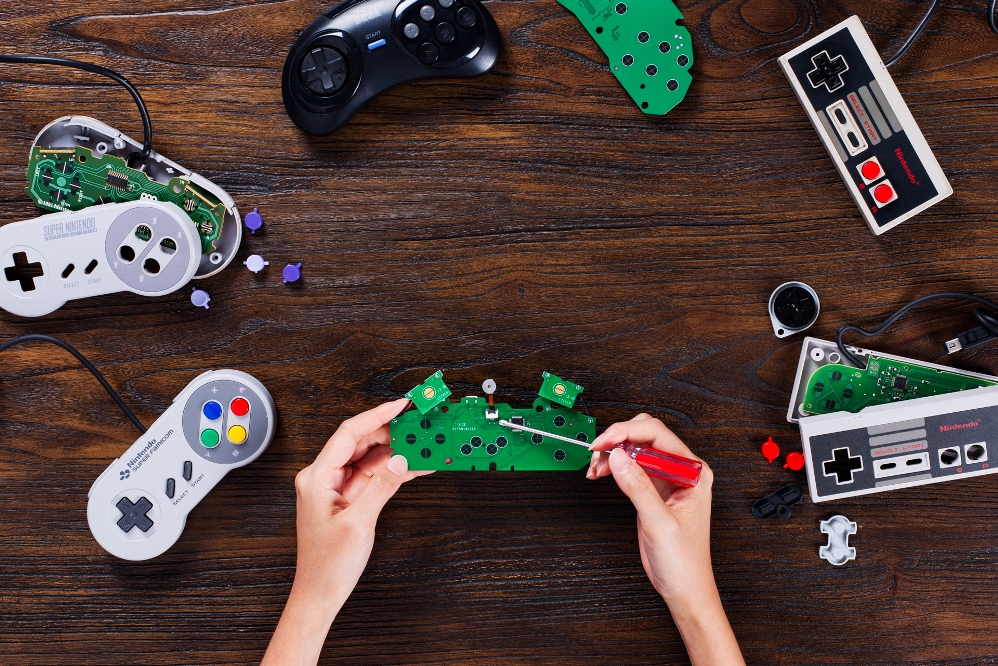 8Bitdo today unveiled the 8Bitdo DIY, a new mod-kit capable of turning original controllers into wireless Bluetooth gamepads. It's compatible with NES, Super Nintendo, and SEGA Genesis controllers plus the Japanese Super Famicom or Mega Drive controllers and Classic Edition versions of Nintendo's gamepads.
There isn't any soldering involved here. When you make a purchase, you'll get the instructions and hardware, which includes a Bluetooth radio and a rechargeable lithium-ion battery.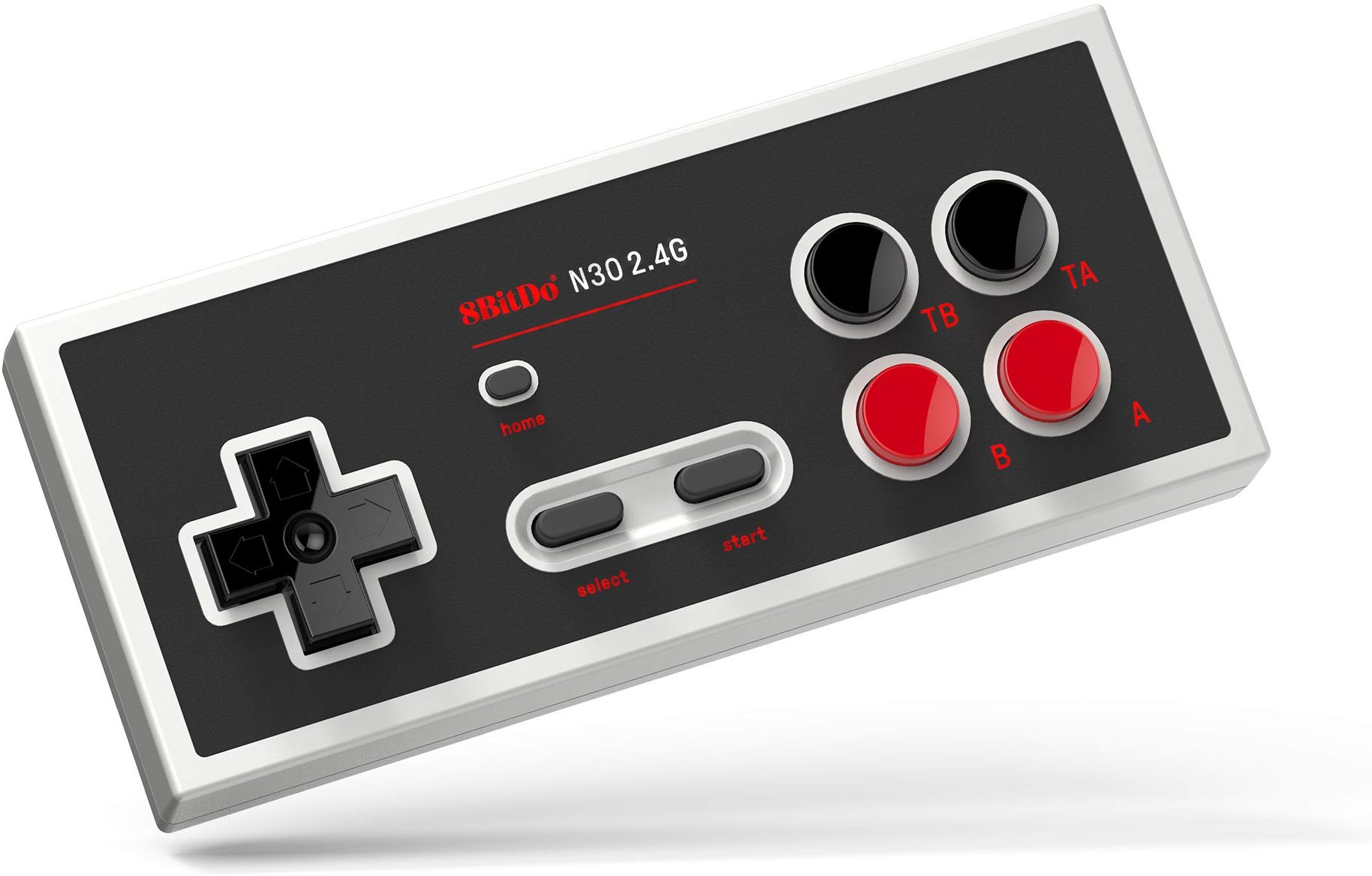 8Bitdo has revealed a new version of its NES classic controller compatible with the NES Classic Edition. Improvements include a dedicated home button as well as four face buttons instead of two. These buttons are labeled as "turbo buttons".
You can pre-order the 8Bitdo N30 2.4G Wireless Gamepad on Amazon here for $24.99. It's due out on August 20.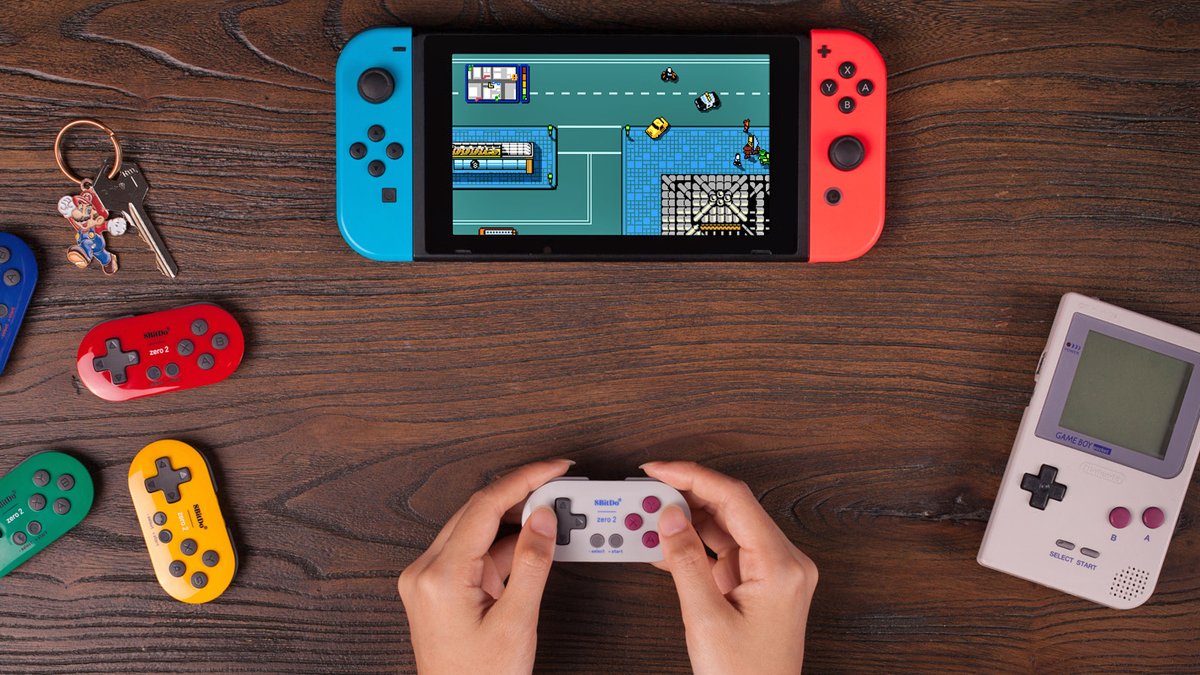 #E32018 Announcement #1: Introducing N30 Pro 2. We redesigned N30 Pro with new function buttons and new features like vibration, motion controls, & USB-C. N30 Pro 2 comes in 6 new models each inspired by classic video game systems. Compatible with Switch, PC, macOS & Android. pic.twitter.com/a8qDDdSi8V

— 8BitDo @ #E32018 (@8bitdo) June 12, 2018
#E32018 Announcement #2: Introducing SN30 Pro+. We designed a full sized, fully featured retro-style bluetooth controller. Featuring wireless bluetooth, vibration, motion controls & USB-C. Available in 3 models. Compatible with Switch, PC, macOS & Android.(°o°; pic.twitter.com/pGCxrMBjkX

— 8BitDo @ #E32018 (@8bitdo) June 12, 2018
#E32018 Announcement #3: Introducing Zero 2. A fully featured bluetooth controller in keychain size. We redesigned Zero with new features like motion controls and upgradeable firmware. 5 models, inspired by the classic Game Boy line. Compatible with Switch, PC, macOS & Android. pic.twitter.com/w7sHOE3RjA

— 8BitDo @ #E32018 (@8bitdo) June 12, 2018
#E32018 Announcement #4: Introducing SN30 GP. Inspired by the classic Game Boy line. Compatible with Switch, PC, macOS & Android. (^^;) pic.twitter.com/ivwPJYGJVN

— 8BitDo @ #E32018 (@8bitdo) June 12, 2018