A few more tidbits about the New 3DS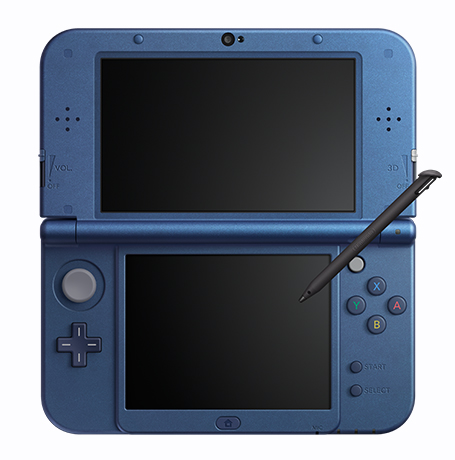 We've been poking around the Japanese New 3DS website and picked up on a few more details about the system.
First, let's talk briefly about the Internet browser. Users will be able to switch tabs with the ZL and ZR buttons. By using the c-stick, you can zoom in on the page.
Next, camera functions. The New 3D makes use of stable 3D. Because it recognizes the position of the person's face, the feature doesn't support some software which utilizes the inner camera. Also, if you have accessories on your head or face – or if there is strong direct light entering the camera – the feature may not work properly.
The New 3DS contains a new infrared LED lamp. As mentioned before, this is used for 3D stabilization in dark places. You'll also be able to take better pictures in dark places.
We'll close things out with a few more random tidbits. Both New 3DS models come with a 4GB microSDHC card, but no AC adapter. There's a "strap hook" close to the ZR button. And finally, the New 3DS supports the same wireless security protocols as earlier models.
Leave a Reply