A Light in the Dark release date set for April on Switch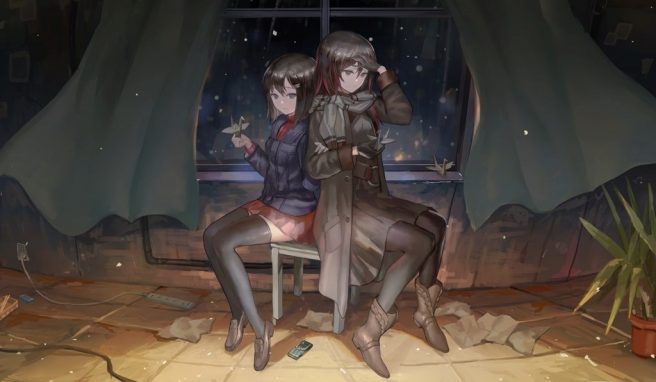 Sekai Project today shared a final release date for A Light in the Dark, a dramatic visual novel. It'll be ready to go on April 5, 2023.
The title had been previously announced for Switch last June. Originally, it was slated for last fall.
A Light in the Dark on Switch includes the addition of Japanese language and voice acting, featuring the voice talents of Yurika Kubo (Hanayo Koizumi, Love Live!; Kikyo Kushida, Classroom of the Elite; Margaret Farom, The Legendary Hero Is Dead!) and Kana Ichinose (Ichigo, DARLING in the FRANXX; Yuzuriha Ogawa, Dr. Stone; Maki Shijou, Kaguya-sama: Love is War; Suletta Mercury, Mobile Suit Gundam: The Witch from Mercury).
A Light in the Dark puts you in the shoes of Hao-Chen Jiang, a young man who wakes up to find himself tied to a chair, in a dim and dreary room he does not recognize. Standing before him is a young woman with a knife who informs him that he has been kidnapped and is being held for ransom.

With more questions than answers, Hao-Chen must find a way to escape but perhaps there is more to this than merely money…

The rich boy stuck in his never changing daily life… The fierce girl struggling for survival… Two people in totally opposite positions in life.

During his days of imprisonment, they will learn of a world they were never aware of which will crumble away at their deep-rooted prejudices. In the face of confusion and the choices before them, what will they find…?"

Key Features

Original visual novel collaboration between Taiwanese game studios CreSpirit, Storia and Narrator
Timed Decision System – Make quick decisions within the time limit to move the story forward
Action Mode – Ask questions to your kidnappers in Talk Mode or examine your surroundings in
Observation Mode as you formulate a plan to escape but beware of your stamina level!
Multiple Endings – Whether you fight to escape or cooperate with your kidnappers, every choice matters
Along with the release date, Sekai Games announced that Kubo and Ichinose will be making an appearance as guests at Anime Central (May 19 -21, 2023, Rosemont, IL) to promote the release of A Light in the Dark.
Leave a Reply