A look at all Battle Mode arenas in Mario Kart 8 Deluxe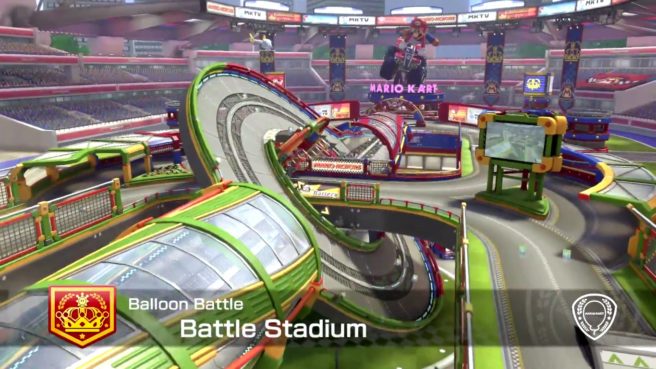 Mario Kart 8 Deluxe will be arriving next week to Switch, but the whole coverage of the game has been so massive that there aren't a lot of things that we don't already know.
For instance, Nintendo Life has published a video showing all of the Battle Arenas that Mario Kart 8 Deluxe will feature exclusively in this Switch port. This is the first time that we have an extensive look into all of them.
This revamped Battle Mode will consist of eight new arenas, with just three of them being Battle Arenas from old Mario Kart games. The other five are all-new. Check them out in the video below:
Leave a Reply