A rough estimate of Monolith Soft's staff count over the years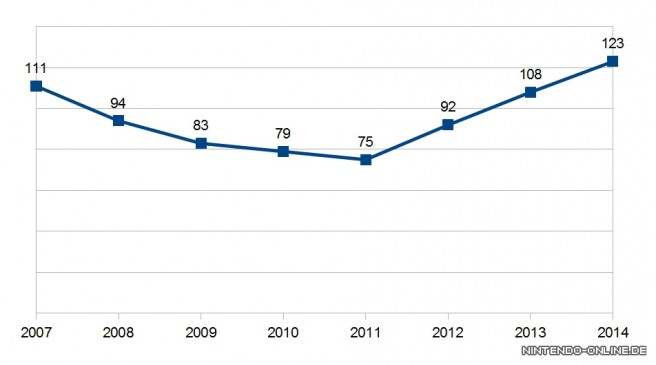 The folks over at Nintendo-Online recently examined the amount of employees working at Monolith Soft between 2007 and 2014. Below, you can get an estimated look at how the staff count changed over the years based on the studio's website.
– Nintendo bought Monolith Soft in 2007. After that the studio headcount sank from 111 in 2007 to 75 in 2011.
– In the following years the headcount increased steadily.
– In 2013 there were 108 employees working at Monolith Soft; in 2014 that number rose to 123.
– Concludingly, 15 new people were employed by Monolith Soft within the last year.
Leave a Reply