Action adventure game Kloa: Child of the Forest coming to Switch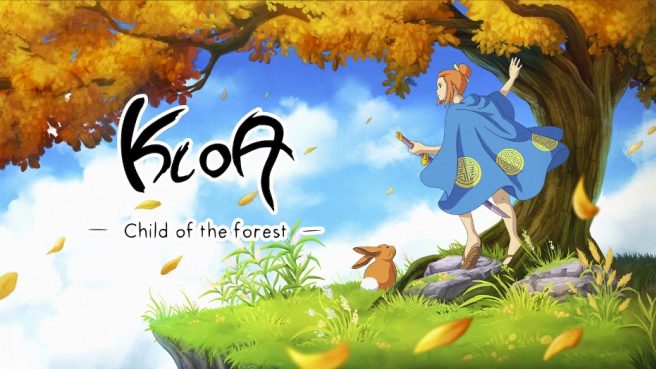 Crytivo and Wildpad Games previously ended up hosting a Kickstarter campaign for for Kloa: Child of the Forest, and it ended up doing very well. €83,511 was raised – more than double the funding goal. There was also a €55,000 stretch goal that was reached, and because of that, we'll be seeing it on Switch.
Here's an overview of the game's premise:
The forest is dying. The Ikari curse responsible for this travesty is as mysterious as it is dangerous, and it means to consume everything. As the curse taints the land, it has also been shown to corrupt animals and twist them into mindless monsters with a burning hatred.

You are Kloa – a human child – and the only hope to restore the forest and its inhabitants to their natural state. Guide Kloa's steps and help her in cleansing the curse from the land; perhaps you'll discover more than you could have ever imagined.
Kloa: Child of the Forest is an action-adventure game with combat and puzzles. The entire project is being made with handcrafted pixel art.
The game has different biomes to explore, puzzles that unearth the secrets of the forest, and action-based combat that's performed with katana or bow. Digging more into the combat, there are melee combat combos and attacks, mechanics that let you guard and deflect projectiles, a dashing ability to avoid enemy hits, and the option to pierce enemies with Kloa's special "soul bow". Players can also buy items and upgrade skills using Tanuki Leaves.
Here's a trailer that shows off the game in action:
Kloa: Child of the Forest is still in development and there's no word on a release date currently. However, it's tentatively targeted for a Q4 2023 launch. More updates should be shared in the future.
Leave a Reply