Action Arcade Wrestling gains Arcade Gauntlet update on Switch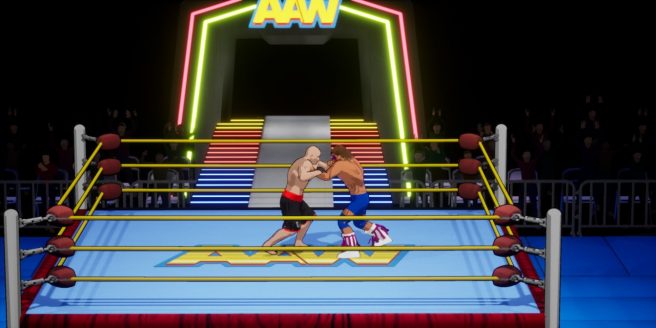 A new version 1.2.0 update has been made available for Action Arcade Wrestling, which introduces the Arcade Gauntlet.
This mode is a mini-tournament editor where gamers can design a "gauntlet" of five continuous battles, each with different match types, opponents, and unique modifiers. VICO Game Studio isn't stopping here, as the developer intends to support it with online functionality in 2023.
Here's a bit of additional information:
Unleash your creative juices and create the most challenging series of matches with the Arcade Gauntlet! Start with a tag team match with uranium-enhanced Biohazard and slithering Blue Serpent, then survive a 1-on-1 submission match against Forsaken with 50% damage reduced, only to enter a 4-way Elimination match with no power-ups and opponent damage increased… Arcade Gauntlet can be as challenging and deadly as you desire!
We also have the following trailer:
Action Arcade Wrestling is out now on the Switch eShop, and the Arcade Gauntlet update can be accessed for free. Those who have yet to pick up the game can take advantage of a sale – it's being sold for 40 percent off right now.
Source: VICO Game Studio PR
Leave a Reply