Action RPG Unsighted announced for Switch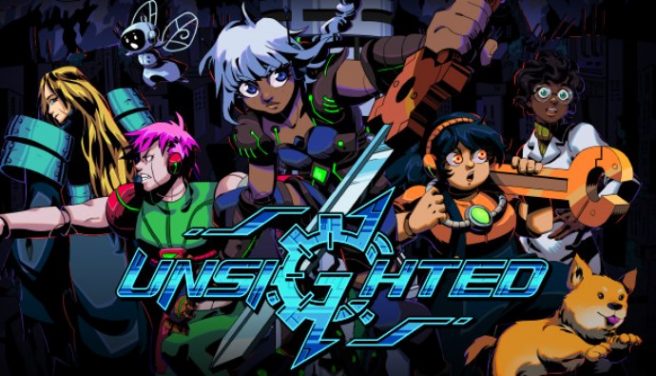 Humble Games and Studio Pixel Punk have announced Unsighted, a new action RPG. The title is lined up for release this year.
Here's an overview of the game, along with a trailer:
After a long war with the humans, the few androids that remain in Arcadia are running out of Anima, the energy that gives all robots consciousness.

It's up to you, Alma, to find a way to recover your memories and save your friends from becoming UNSIGHTED. Explore the vast ruins of Arcadia, using every tool you can find. Time is ticking. They need you, Alma.

Key Features

– Explore the interconnected paths of Arcadia, finding its shortcuts and secrets.
– Time is always ticking, don't let your (and anyone else's) Anima run out.
– Solve puzzles and gather new abilities and tools to get past obstacles.
– Many different weapons, from melee to ranged, to suit your play style.
– Need more stamina? Upgrade yourself with a wide variety of chips.
– Highly replayable and non-linear, try to find the fastest route to your objectives.
– Cooperative gameplay available.
Unsighted will be sold digitally for Switch via the eShop.
Leave a Reply