Advance Wars-inspired Tiny Metal seeing release on Switch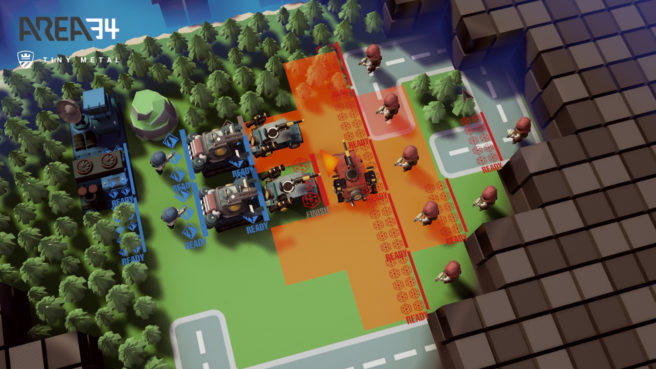 Area 34 confirmed today that its upcoming game Tiny Metal, inspired by Advance Wars, will release on Switch. The team hopes to offer Nintendo fans a simple yet deep turn-based tactical battle system along with an interesting storyline.
Tiny Metal is currently planned to launch this October on Switch. View the game's initial announcement trailer below along with an extensive overview.
TINY METAL is a military themed turn-based tactics game inspired by Nintendo's Advanced Wars Series. Simple yet deep gameplay with an engaging story is our goal.

Play as Artemisian Lieutenant, Nathan Gries, as he commands his units to victory against the villainous nation of Zipang. There will be several friends and enemies along the way with varied factions, units, and abilities in the 8-10 hours of single player campaign gameplay. Players will have to carefully consider varying terrain, positioning for attacks, and strategic advancements and defenses.

Game Features

Play 20 campaign missions to follow the story of Lt. Nathan Gries
Four units with Multiple upgrade options to customize each units
Select and deploy your unique combination of units to cater for each missions
Skirmish modes to replay all your favourite maps
English and Japanese

TINY METAL is a turn-based strategy game. The player builds up his force consisting of several units and completes the mission on isometric grids. Each unit has it's own speed which determines the order of movement. The game ends when the player meets their primary objective criteria like "destroy all opposing forces" or "capture enemy headquarters" or fails when the player has no means to complete his/her objective i.e. All of his/her forces had been destroyed.
Leave a Reply