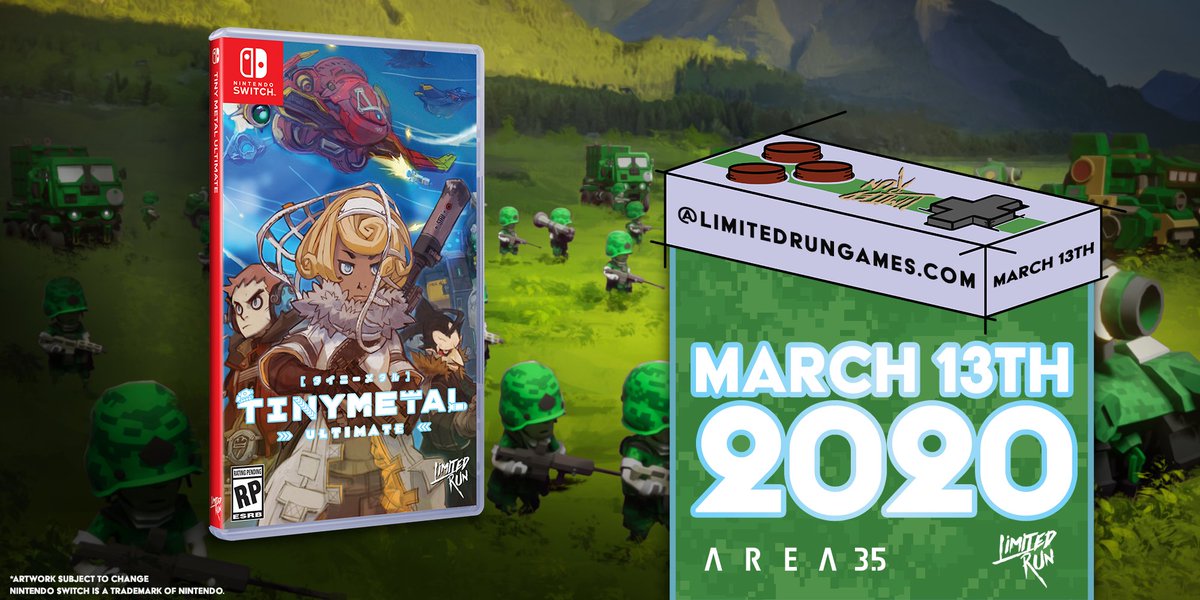 Limited Run Games has announced Tiny Metal Ultimate, a physical compilation of Tiny Metal and Tiny Metal: Full Metal Rumble.
Pre-orders open on March 13 at 7 AM PT / 10 AM ET. You'll be able to reserve a copy through Limited Run Games' website.
Tiny Metal and Tiny Metal: Full Metal Rumble are currently available on the Switch eShop.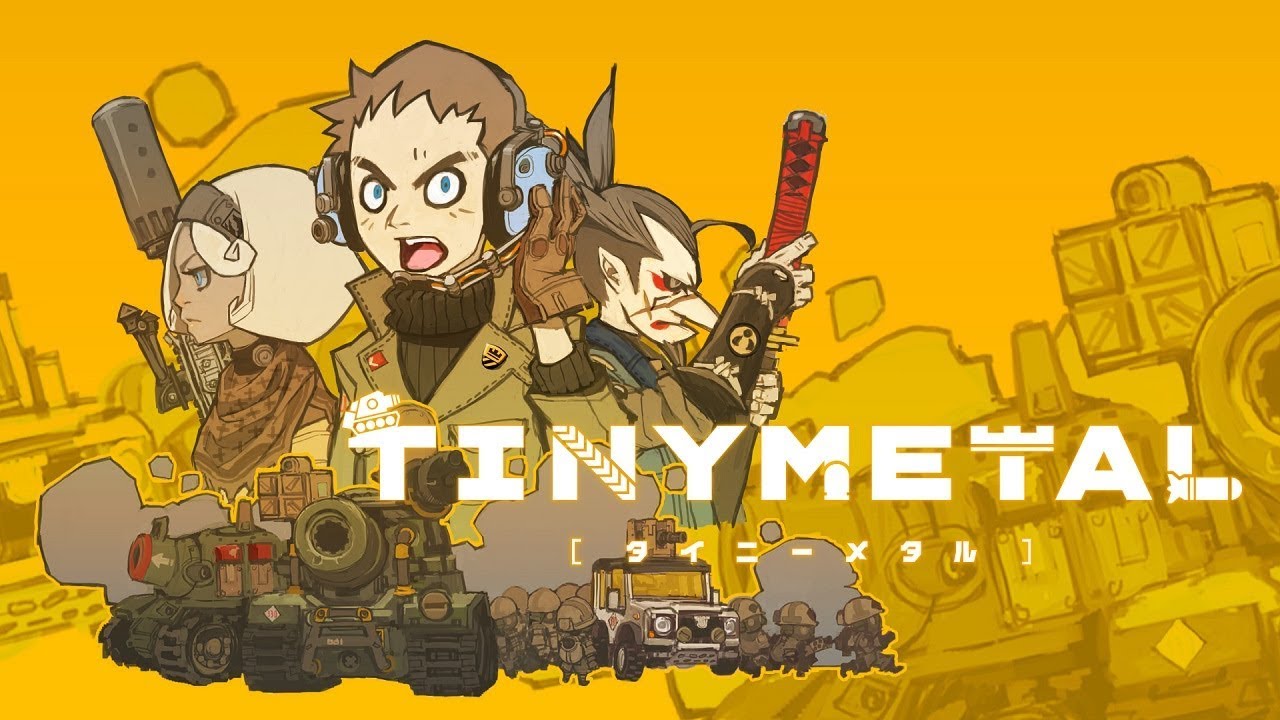 Tiny Metal was updated yesterday, introducing online multiplayer, new story content, and more. There were also quite a few adjustments made and fixes implemented as well that we were previously unaware of.
The full patch notes are as follows: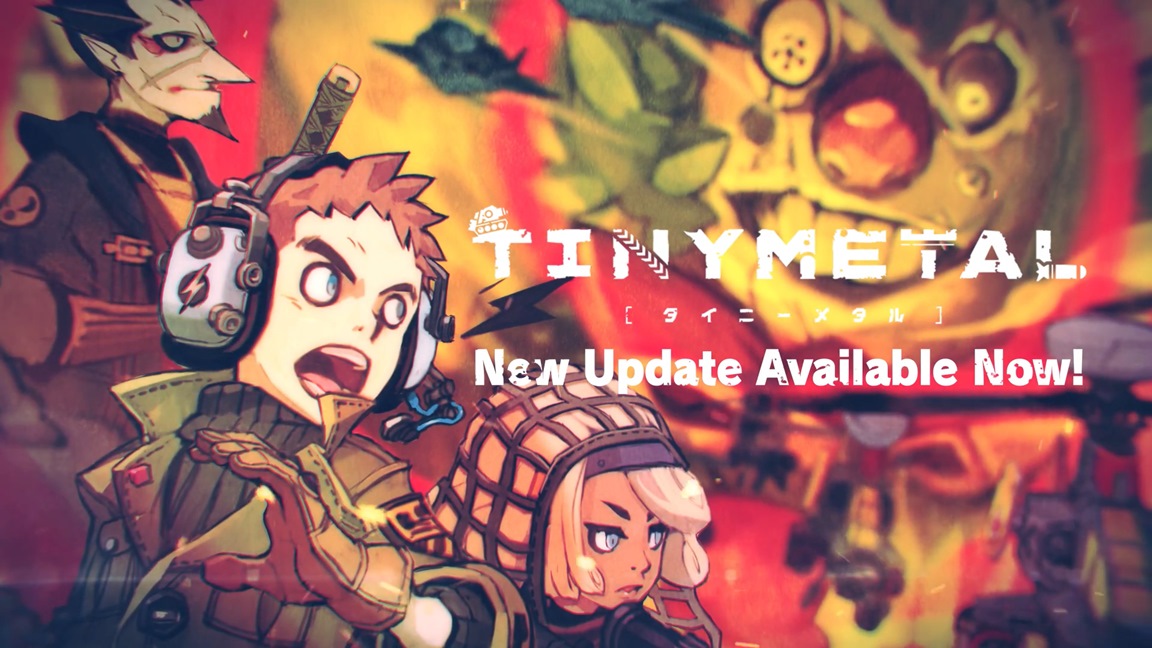 Tiny Metal has received a major update that adds in a couple of new features. With version 1.1.0, players can now challenge others online in competitive multiplayer. Additionally, the strategy title now brought in Act V, an extension to the story campaign introducing six new missions.
Here's a brief video showing what's new: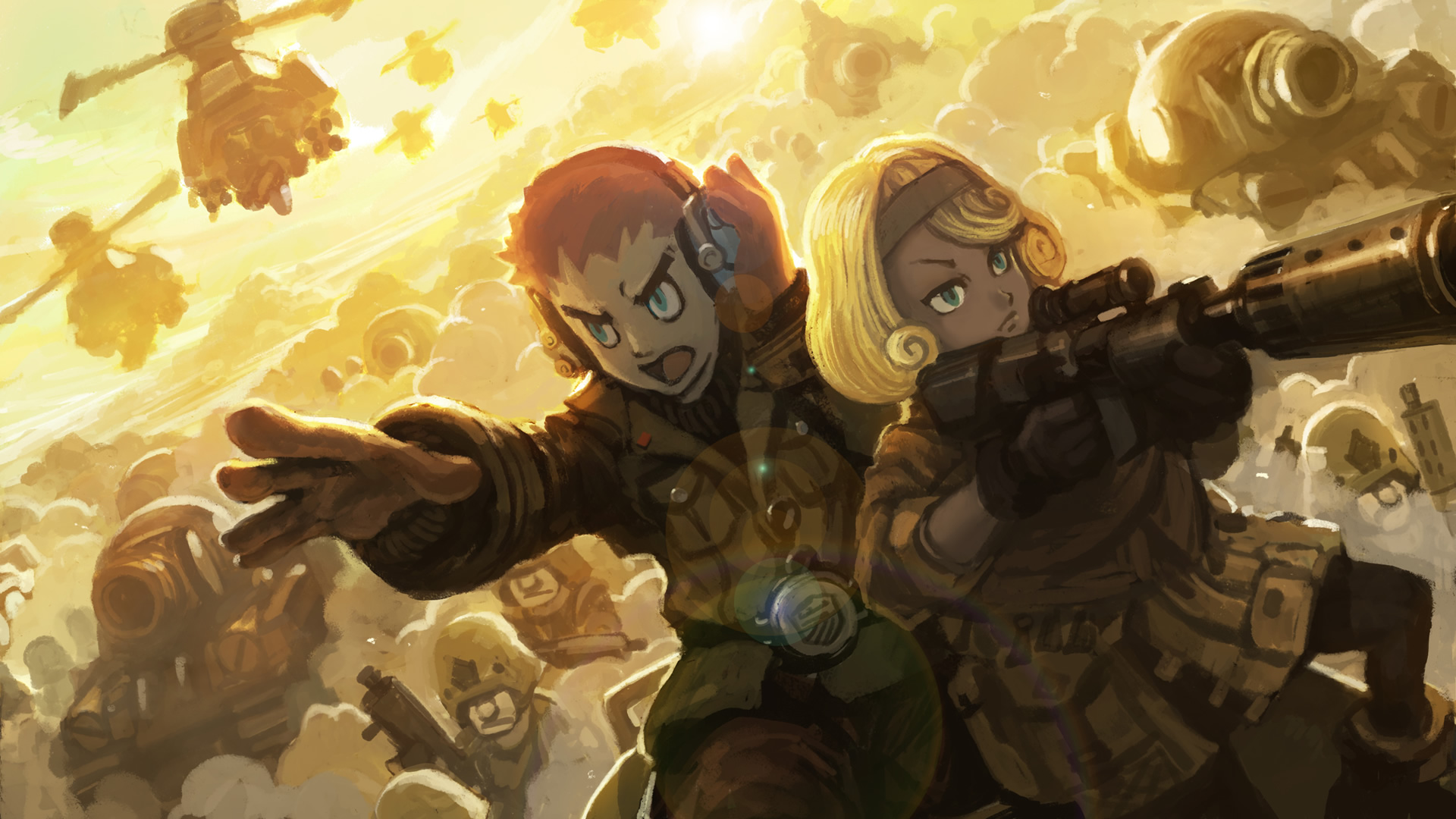 Update (3/30): Area 35 has now confirmed that the multiplayer mode will be playable to the public at PAX East. You can try out the new feature at the Unties booth at 10011. Some elements from the demo will only be shown to the press.
---
Original (3/26): Area 35 previously announced that Tiny Metal would be getting multiplayer functionality. Today, the studio confirmed that the feature will be added as a free update sometime in May.
Tiny Metal's multiplayer mode will be shown off for the first time at PAX East. It won't be available to the public, but press will be able to go hands-on – so we should have details soon.
Source: Area 35 PR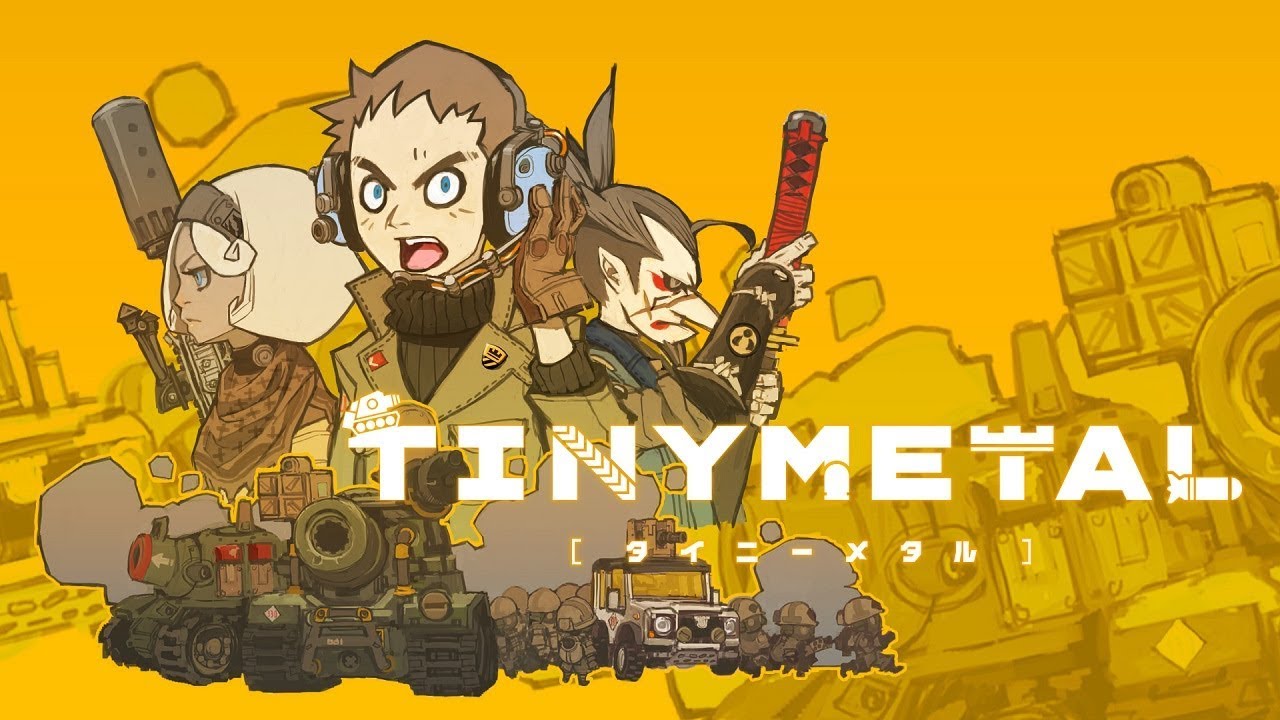 Tiny Metal will be getting another new patch in the near future. When the update is ready, a new mode will be added.
The feature in question is a colorblind mode that has high contrast colors, and the Zipang units won't blend in with the long grass. You can see what this looks like below.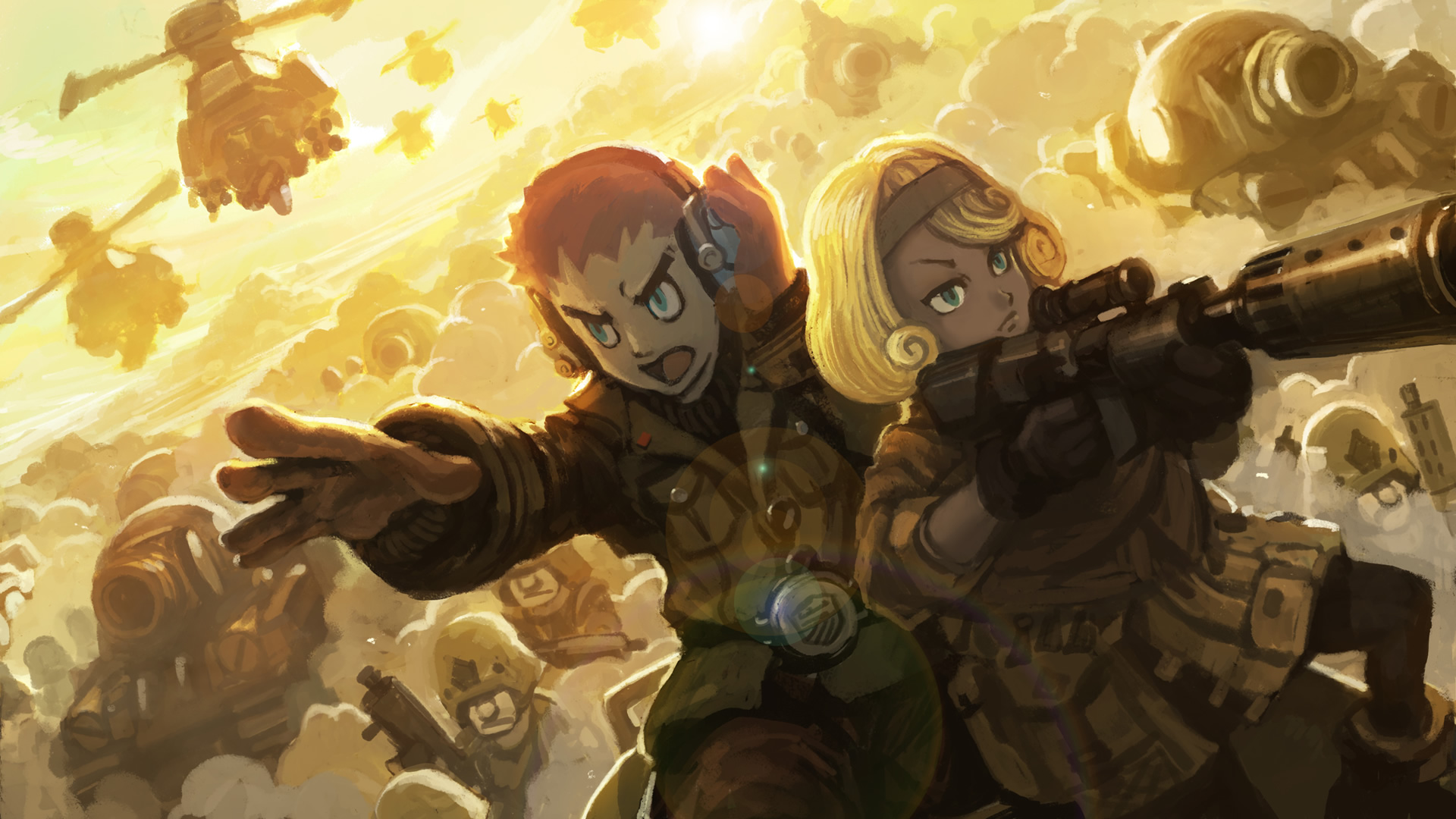 Earlier in the month, Tiny Metal went missing on the European Switch eShop. It has since been restored.
According to Area 35, Tiny Metal was temporarily taken down due to a mistake with the rating. We speculated that this was the reason for its removal, as we've seen something similar happen with a couple of other games.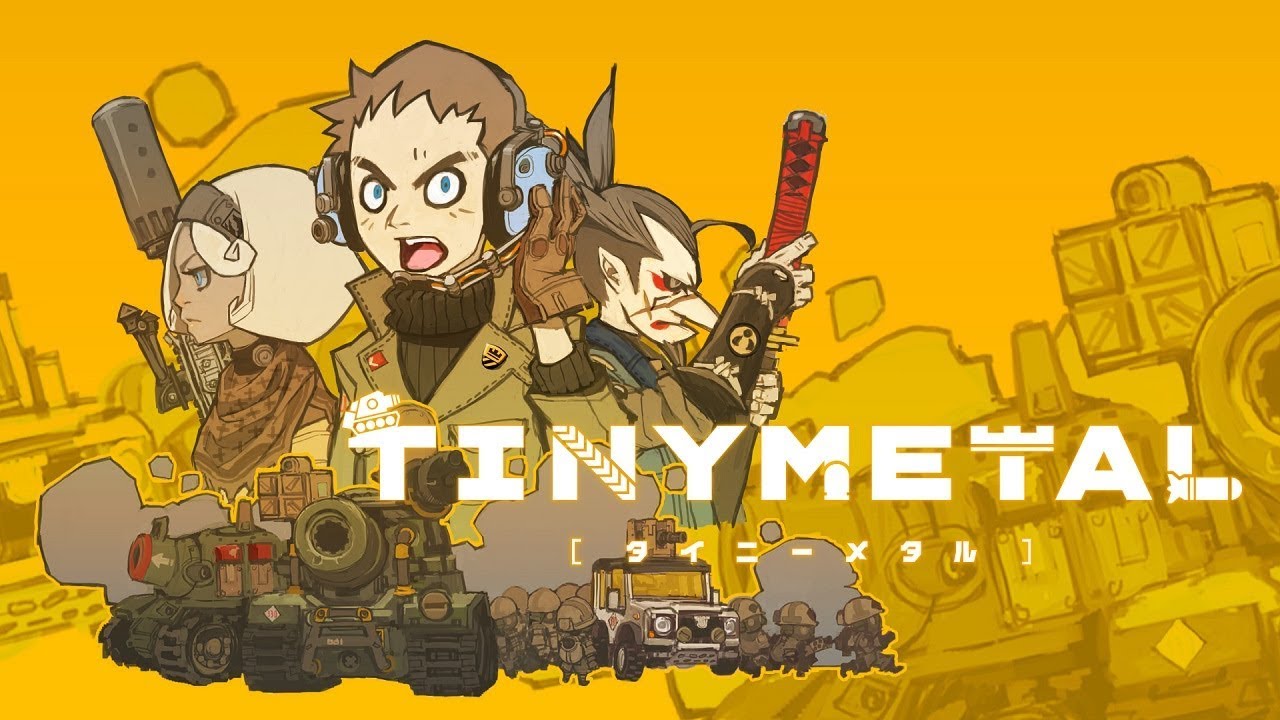 Area 35 has started to release a few updates for Tiny Metal on Steam. In terms of new content, three new skirmish maps have been prepared. A ton of adjustments and improvements have also been implemented.
Also in the works is a multiplayer patch. New features are on the way as well, including new maps and a new arena roster. Console players will be updated to the new version, so this will be reflected soon on Switch.
You can find the full patch notes below. An announcement video for Tiny Metal's update is also attached.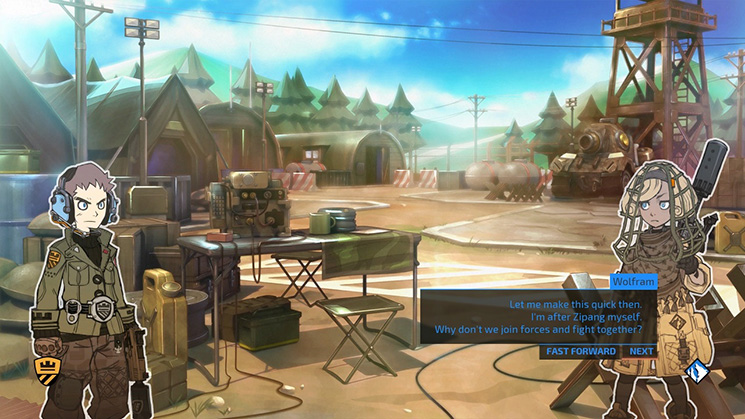 Games disappear from the eShop from time to time. The latest example of this is Tiny Metal, which is no longer available in Europe.
Tiny Metal's developer hasn't offered up an explanation for the removal. We assume that it's only temporary, as has been the case in the past. It could be a ratings issue.
Tiny Metal still remains on other regional eShops. If you're interested in purchasing the title, you can grab it off of the North American store.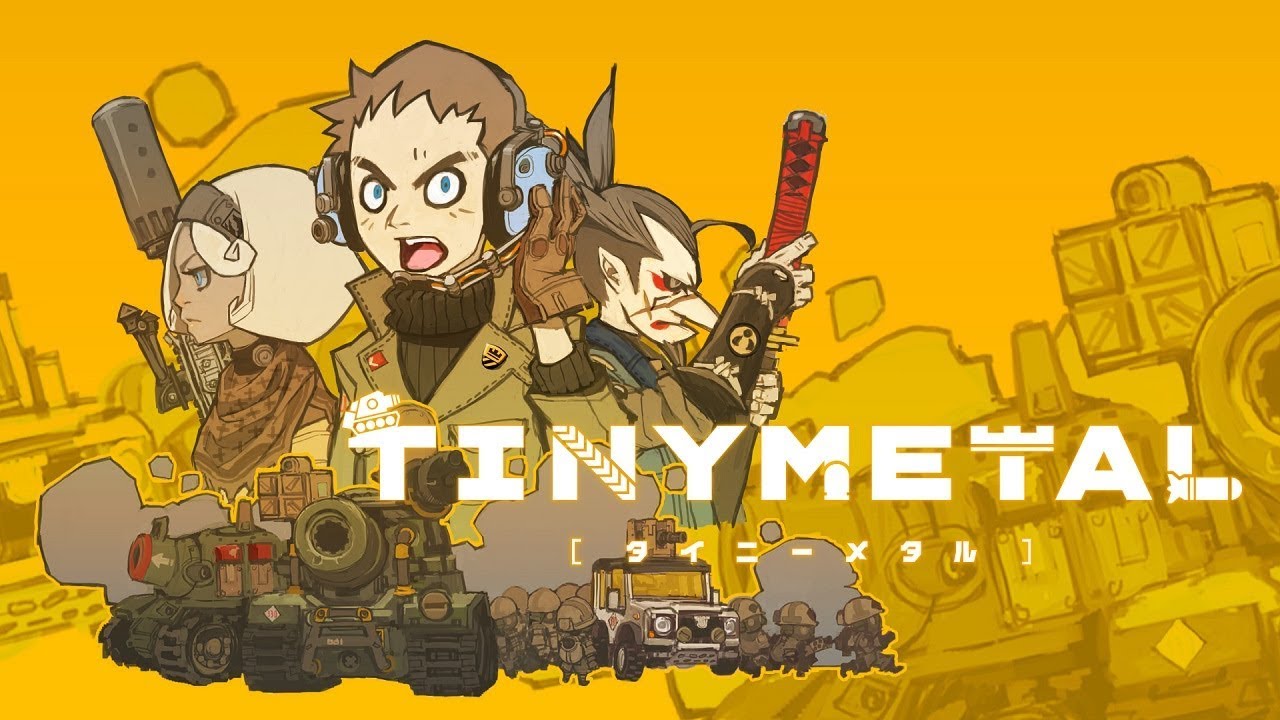 Even though Tiny Metal has officially released, Area 35 intends to continue supporting the game. Players can look forward to more content and updates in the future.
In an interview with Nintendo Life, Area 35 boss Hiroaki Yura said that the team is planning free multiplayer DLC. Once that's done, the studio will be working on "two or three major updates" that will be announced "when we're ready."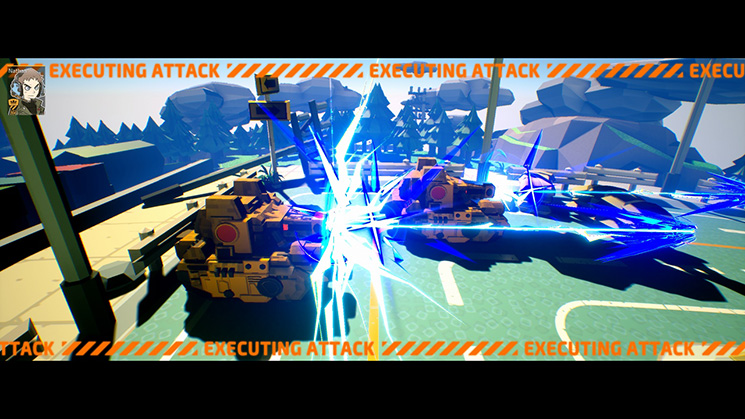 A bunch of new digital games are releasing on Switch today, including Tiny Metal. Take a look at the game running on Nintendo's console below.