Aerial Knight's Never Yield update announced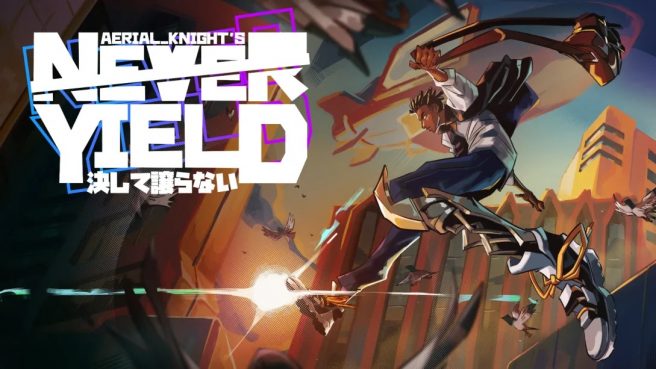 A significant free update for Aerial Knight's Never Yield, titled "Da Update", has just been announced by Headup Games and Aerial_Knight.
The new update, will be releasing soon on all platforms and will bring "new levels, music, modes, leaderboards and more" to the game.
Here's some additional information about Aerial Knight's Never Yield's "Da Update":

""Da Update" adds a host of free new features to the game and makes huge improvements based on the feedback to the original release. The update includes new bonus levels, new music, a brand new endless mode and the introduction of leaderboards to allow you to compete for high scores. Level and story updates aimed at adding refinement and intrigue to the core game, including a new post-credits ending, mean speeding through this sci-fi version of Detroit is slicker and more satisfying than ever before. Players can also look forward to overhauled UI, graphical improvements, […] and hundreds of other smaller tweaks."
No specific release date has been announced, but Headup Games and Aerial_Knight have said the game will be receiving the free update soon. We'll provide an exact date once we have it.
Source: Headup Games PR
Leave a Reply