Affordable Space Adventures dev KnapNok Games now called NapNok Games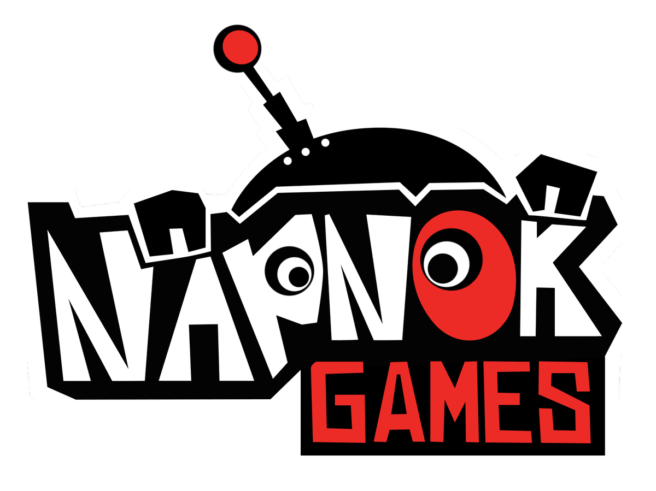 KnapNok Games has a new game. After merging with Hexblade and Lateral Labs, the company will now be known as Lateral Labs.
When the team was known as KnapNok Games, they brought out the Wii U exclusive Affordable Space Adventures. The company has been growing since then, and now sits at over 60 employees.
Here's the full announcement:
We are today officially changing our name from KNAPNOK GAMES to… NAPNOK GAMES!?!

Yeah, I know, you might be shocked…. or maybe not. It might seem like a small change, and to some extent it is, but the name change also reflects some organizational shifts we have been working on lately and we can now start talking about.

We have completed our mergers with HEXBLADE and LATERAL LABS, bringing super exciting competences and know-how to the studio. At the same time, we have been slowly growing since releasing AFFORDABLE SPACE ADVENTURES, now reaching 60+ employees across four offices (Copenhagen, Paris, Minneapolis and Skopje).

NAPNOK mixes KNAPNOK's award winning social multiplayer approach, HEXBLADE's magical computer vision technologies and LATERAL's 360 IP and company building skills together into a big bowl and out comes…. lots of exciting projects we can't quite tell you about yet 😉

OUR MISSION is to create groundbreaking local/ social multiplayer experiences driven by novel interfaces and new technologies on any platform from traditional console games to connected toys.

We are thrilled to welcome George Batog (HEXBLADE) as CTO and Tim May (LATERAL) as Co-CEO and EP. Lau Korsgaard becomes our CCO and I (Dajana Dimovska) will become Co-CEO and BD.

We can't wait to SHOW you what this means for the things we are working on now.
Leave a Reply