Akiba's Trip: Hellbound & Debriefed coming west in July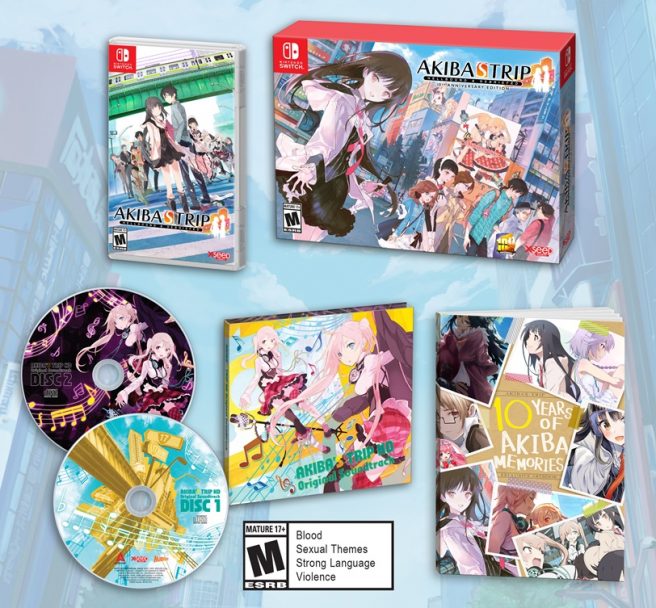 XSEED will release Akiba's Trip: Hellbound & Debriefed in North America on July 20, the company announced today. Europe will be getting the game on July 23.
XSEED intends to offer a 10th Anniversary Edition at retail. Copies include the following:
– Retail edition of the game
– Custom box with exclusive art
– Softcover artbook with over 96 pages of illustrations, commemorative short story, and concept artwork from the Akiba's Trip series
– Original Soundtrack of 47 songs on 2 CDs
Here's an overview of Akiba's Trip: Hellbound & Debriefed plus a new trailer:
Return to an accurately modeled Akihabara circa 2011, Japan's famous electric town, and explore the bustling streets and back alleys of this otaku paradise. But beware the seedy underworld lurking in the shadows! After finding his missing friend unconscious and bleeding in an alley, young otaku Nanashi is attacked by a sinister figure straight out of a horror manga and left to die. As he lays dying, a mysterious young lady offers him some of her blood, both saving his life and changing it forever.

Now a Shadow Soul, one of the very creatures that attacked him and his friend, he's been imbued with superhuman strength and stamina…and a deadly weakness to sunlight. Caught up in a world of supernatural politics, Nanashi must contend with NIRO, a covert agency dedicated to hunting down paranormal threats, and the family of Shadow Souls, a group of inhuman monsters. It's up to him and his friends, the self-styled 'Akiba Freedom Fighters' to preserve the peace of Akihabara and prevent an all-out war from tearing the town apart.
Note that Akiba's Trip: Hellbound & Debriefed will cost $49.99 at retail (which is the 10th Anniversary Edition). Pricing on the Switch eShop is set at $39.99.
Source: XSEED PR
Leave a Reply