Alternate styles of Ryuko and Satsuki, game-original Satsuki design revealed for Kill la Kill the Game: IF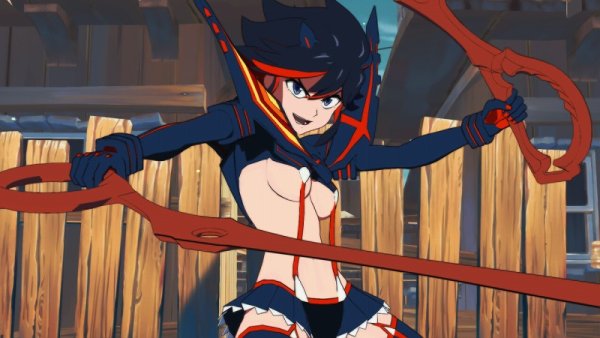 Arc System Works has shared some new details about the upcoming Kill la Kill the Game: IF, revealing two new playable variations of the main characters as well as a new design for Satsuki Kiryuin.
While the game-original "Junketsu Shinzui" design for Satsuki was previously teased, the two new confirmed playable variations of Ryuko Matoi and Satsuki allow them to dual-wield their weapons.
More information, plus screenshots, can be seen in the translation from Gematsu below.
■ New Costume "Junketsu Shinzui" Visual Revealed

"Junketsu Shinzui" is a new costume for Satsuki Kiryuin that will debut in Kill la Kill the Game: IF. Junketsu Shinzui is the final form of Kamui Junketsu, and the opposite of the Senketsu Kisaragi costume worn by original anime protagonist Ryuko Matoi in the final episode. What are its abilities? How does it fight? Look forward to "Another Kill la Kill delivered through a new costume and story!

■ New Playable Characters: Satsuki Kiryuin and Ryuko Matoi Dual Wielding Variations

The protagonists of the original anime and the game. In addition to their standard style versions, different style versions of Ryuko Matoi and Satsuki Kiryuin will appear as playable characters. In these variations, Ryuko wields the Rending Scissors recovered from Nui, while Satsuki wields the Bakuzan-Kouryu and Bakuzan-Gako.

These characters' detailed abilities will be introduced in a future update. Stay tuned!
Leave a Reply