Amazon UK offering cotton bag and pixel heart pin with No More Heroes 3 purchase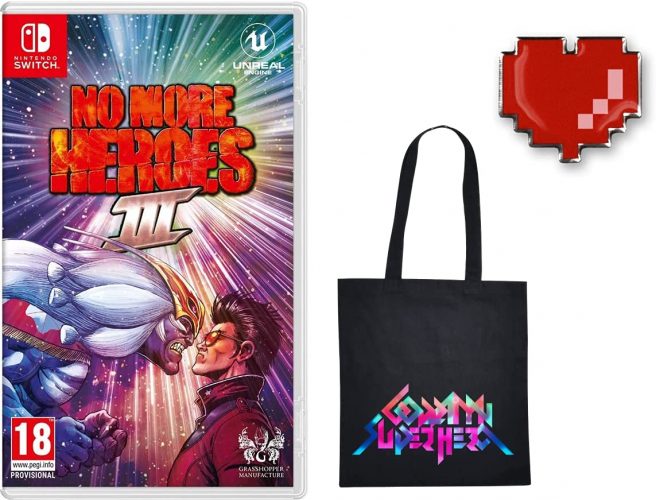 Over on Amazon UK, the retailer is offering a couple of bonuses with No More Heroes 3 purchasers. Buyers will receive a cotton bag as well as a heart pin. We have a look at both above.
No More Heroes 3 will be out for Switch on August 27. If you're interested in pre-ordering on Amazon UK, you can do so here.
---
Nintendo Everything is a participant in the Amazon affiliate program. The website may receive a partial commission through orders placed with this retailer.
Leave a Reply