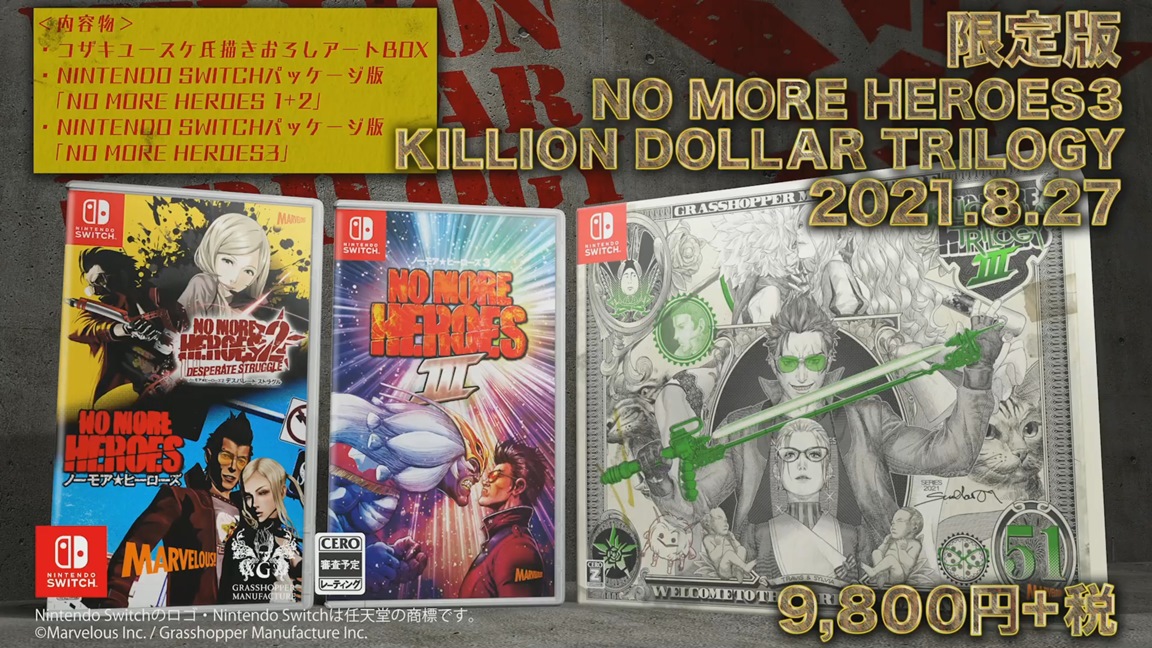 Update (4/13): Play-Asia has opened pre-orders for the No More Heroes 3 Killion Dollar Trilogy here. It should ship to most countries.
---
Original (4/8): During today's No More Heroes 3 stream, a lengthy trailer for the game debuted. It shows off the upcoming Switch title while also looking back on the series' previous entries.
Here's the full video: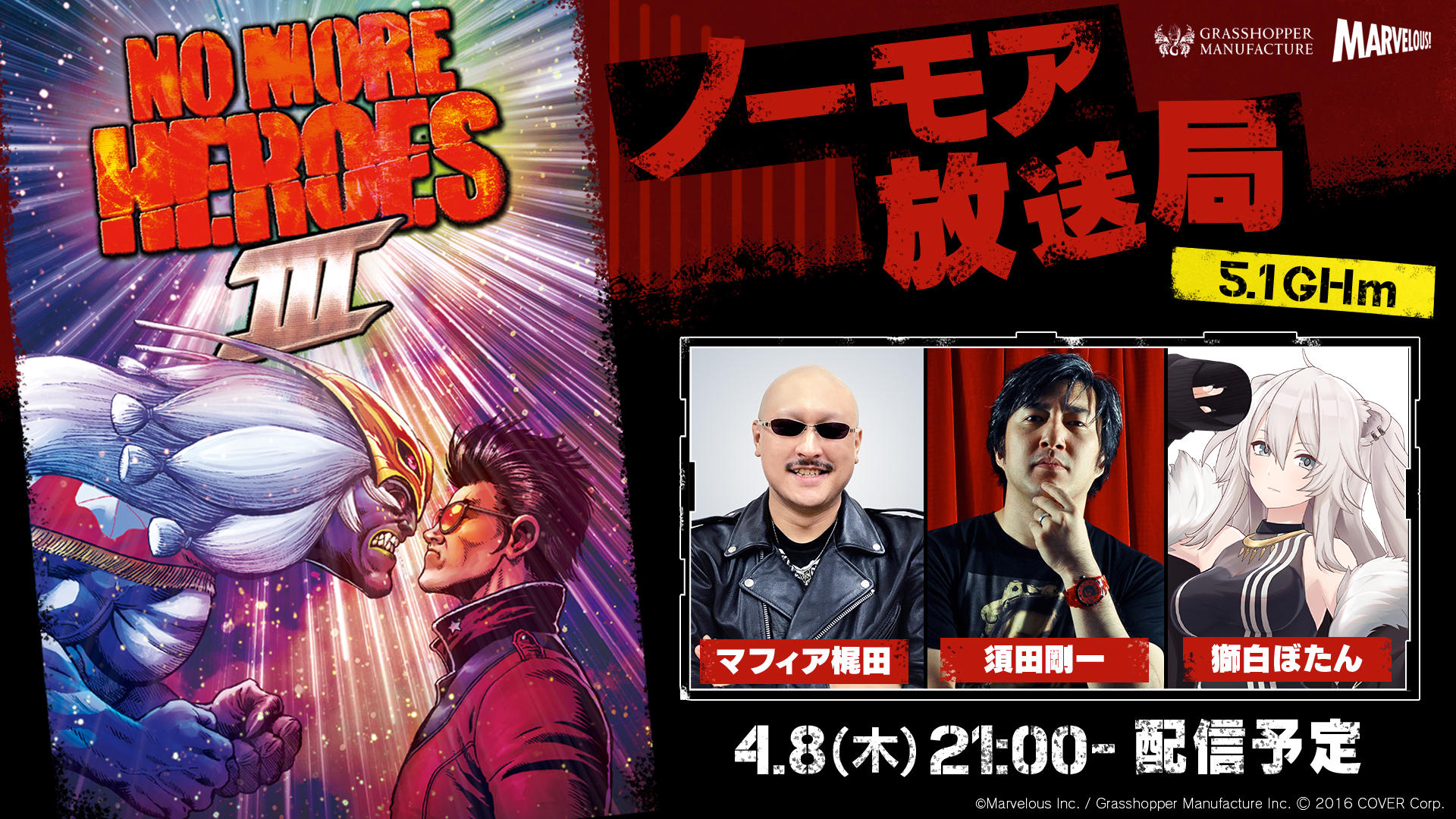 Ahead of its release later this year, No More Heroes 3 will be featured in an upcoming live stream from Marvelous. The company has announced plans to further highlight the title as well as look back on the series as a whole later this week.
The live stream will take place on April 8 at the following times: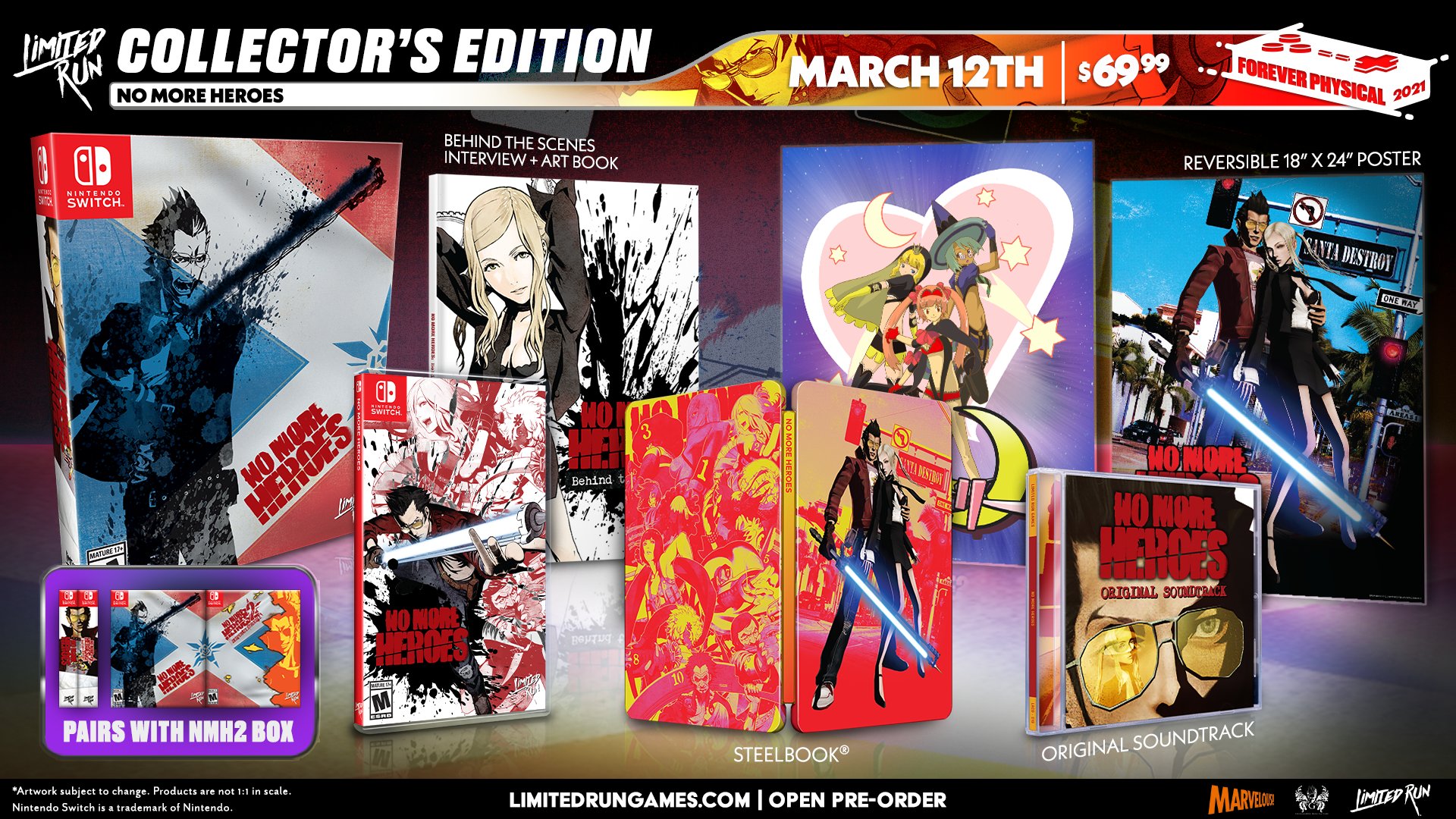 When No More Heroes 1 and 2 arrived on Switch a few months ago, they were only offered as digital titles. Limited Run Games is now planning physical releases, the company just announced.
Fans can pick up different versions of the games. There will be standard releases as well as collector's editions, the latter of which feature special goodies.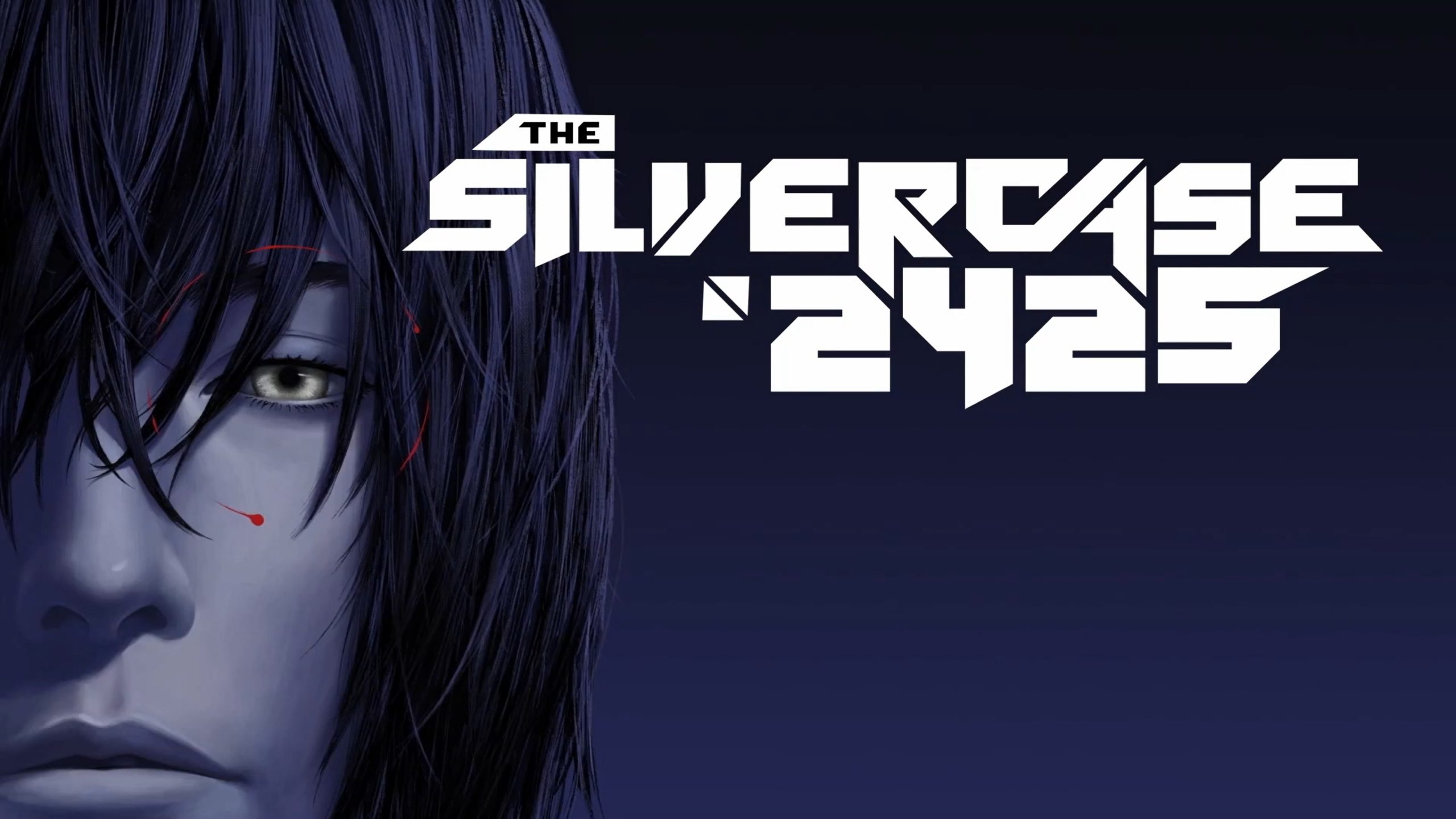 The Silver 2425, which recently came to Switch in Japan, is now confirmed for western release. Director Suda51 shared the news during today's New Game+ Expo.
The Silver 2425 includes two games: The Silver Case and The 25th Ward: The Silver Case. NIS America will be handling publishing.
Fans can pick up the English version of The Silver Case 2425 for Switch on July 6.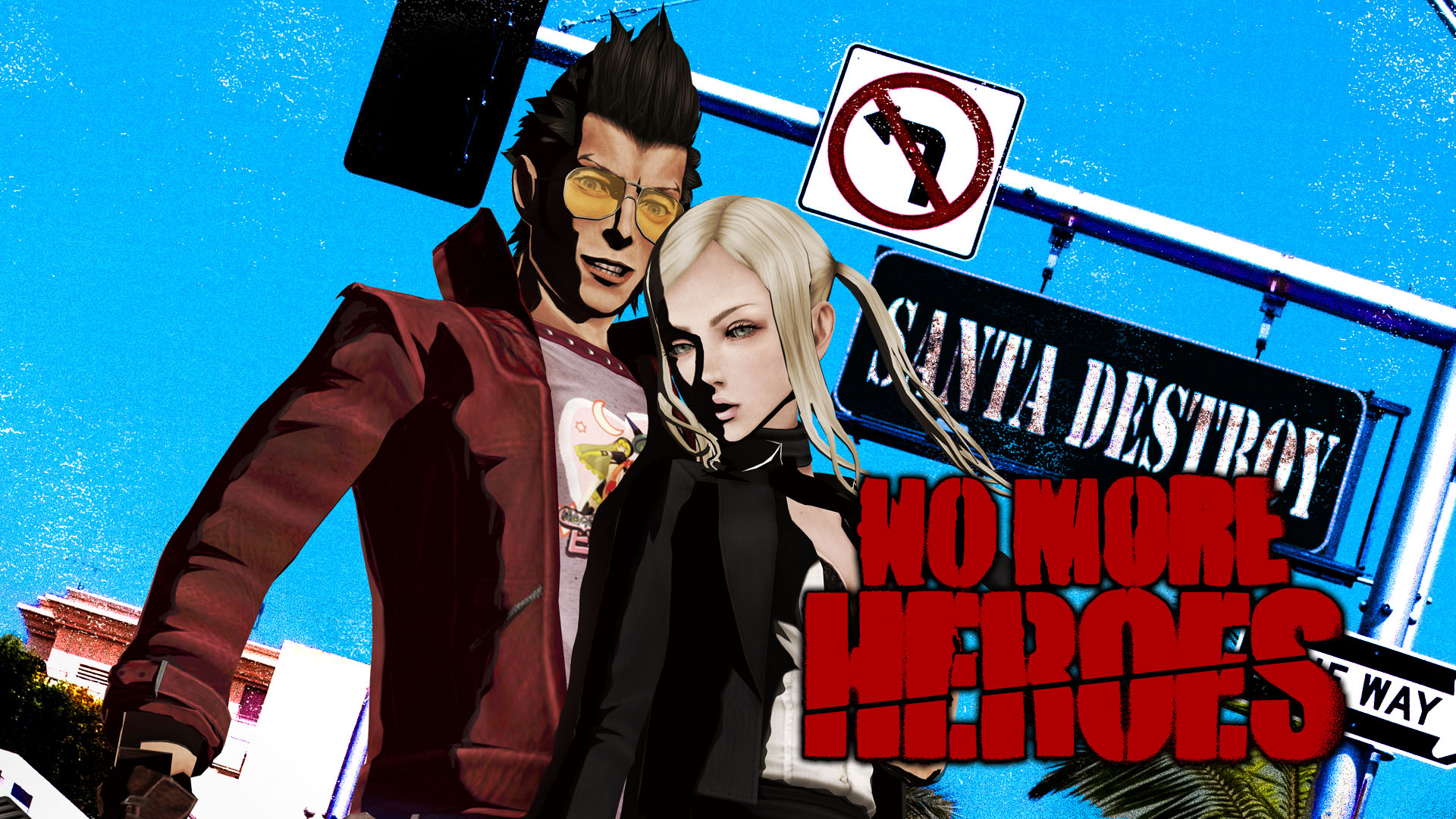 The original No More Heroes has been updated on Switch. Version 1.1.1 seems to have one purpose: to restore the missing K-Entertainment music track.
The No More Heroes Switch port also removed the Heavenly Star tune, which came down to licensing. Regarding the K-Entertainment track, it seems that this was a somewhat innocuous removal. Marvelous and Engine Software have now restored it – Heavenly Star is unlikely to return though.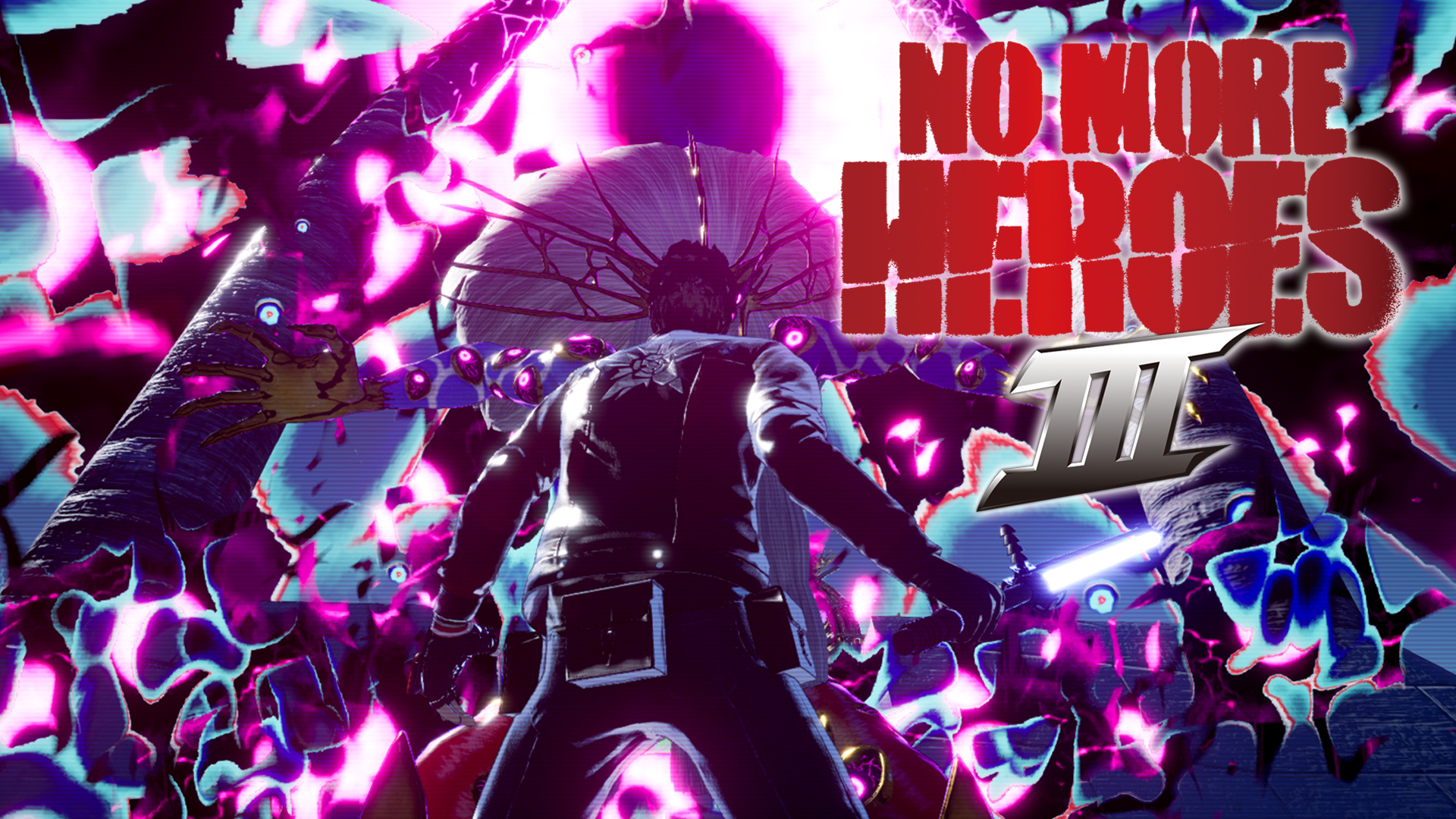 Director Suda51 has shared more information on No More Heroes 3. Specifically, we have a rundown of the game's voice cast.
The following actors will be involved: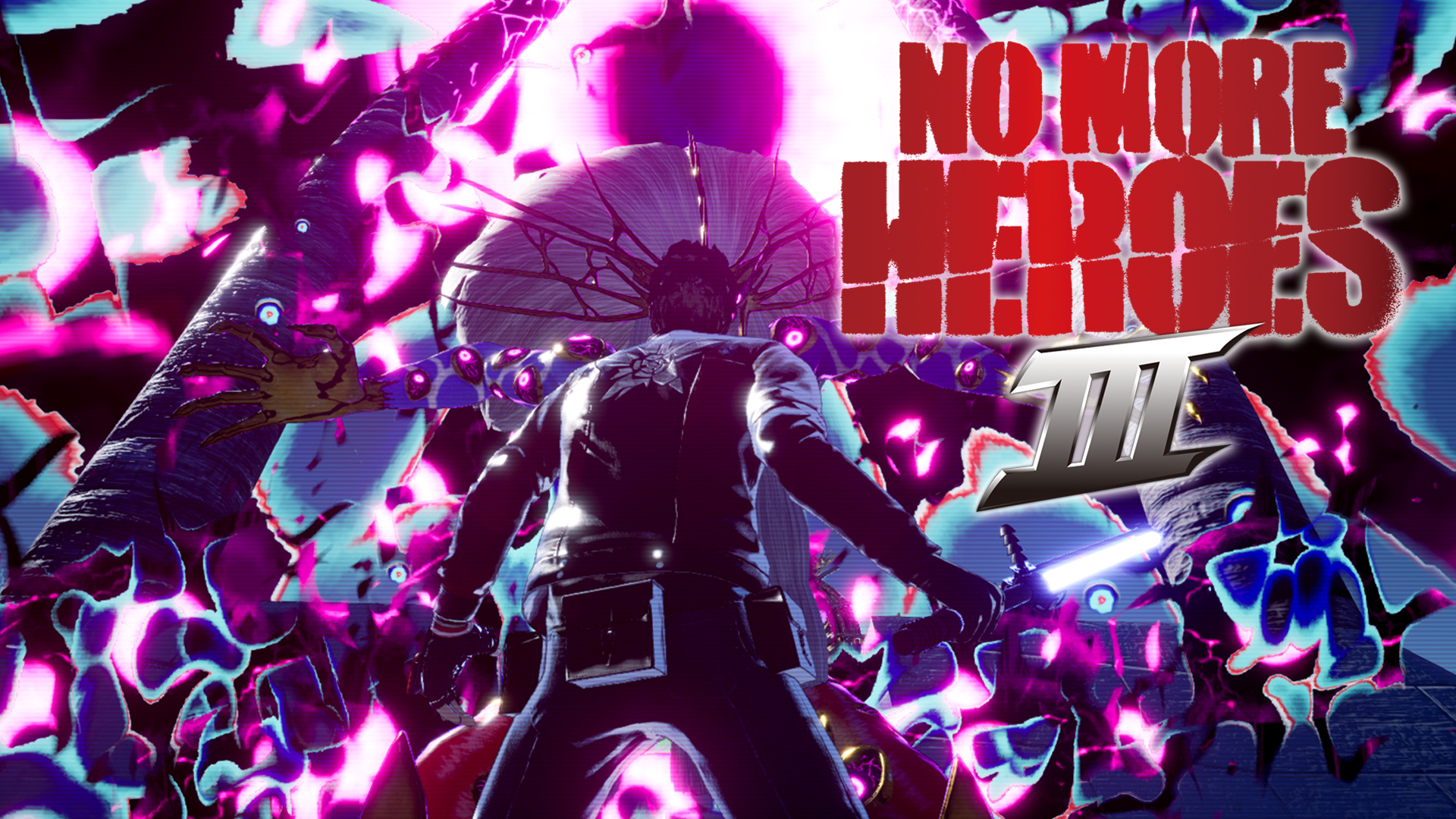 A new set of screenshots have been released for No More Heroes 3. For a look at the full set, continue on below.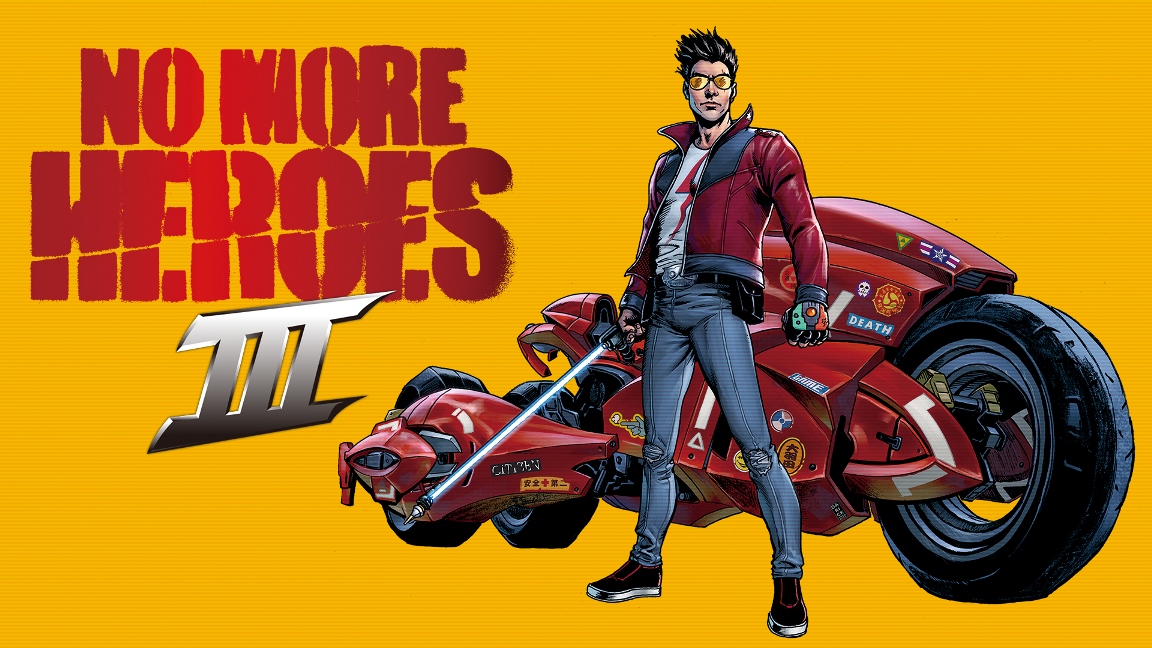 No More Heroes 3 has a new, final date. It's been announced that the game will launch on August 27.
Previously, No More Heroes 3 was planned for 2020. However, the game ended up seeing a delay.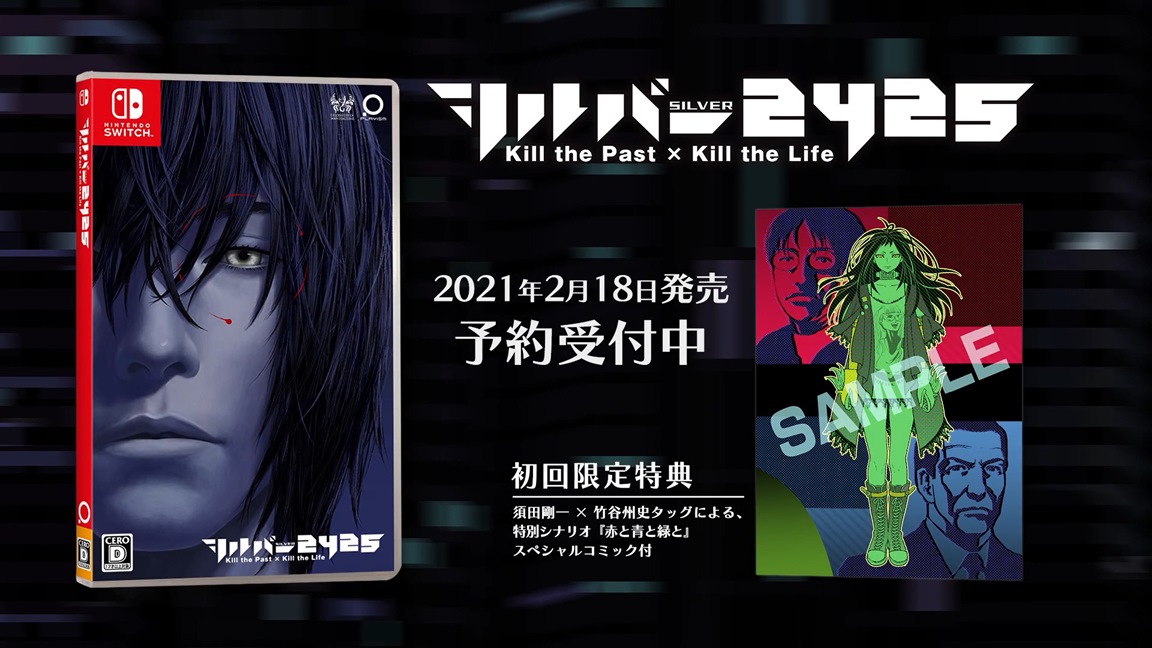 Playism has prepared a new "Digest" trailer for The Silver 2425 on Switch. The package contains The Silver Case and The 25th Ward: The Silver Case.
Here's today's video: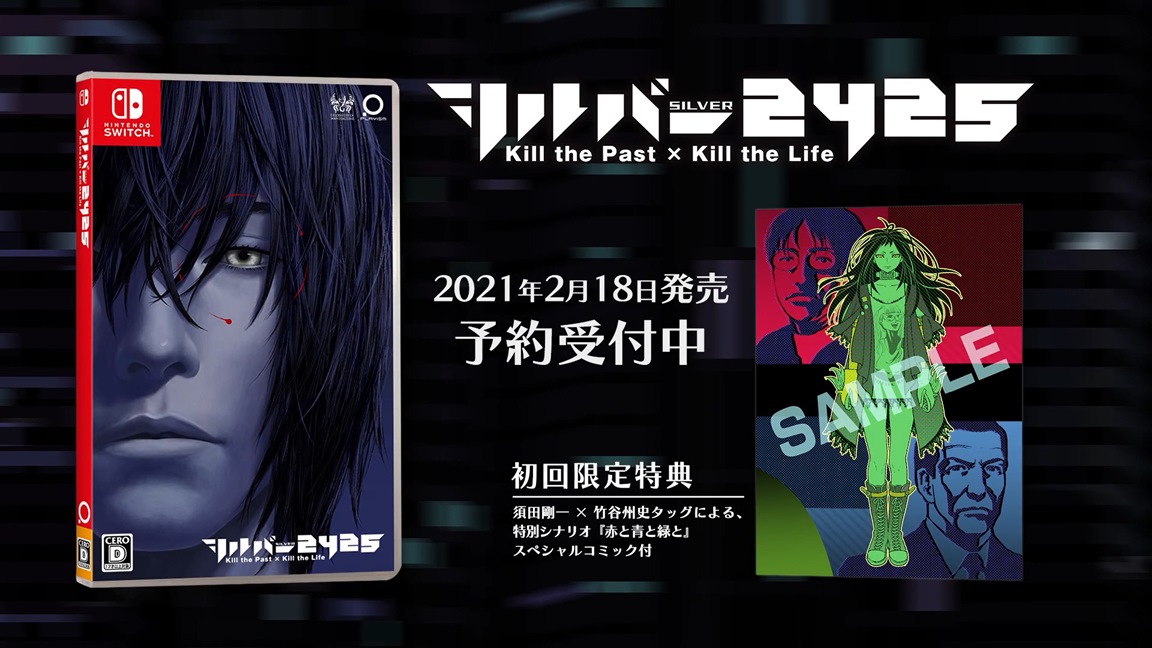 Playism has released a trailer for The Silver 2425, a Switch collection containing remakes of Grasshopper Manufacture's mystery adventure titles The Silver Case and The 25th Ward: The Silver Case. Check it out below.
The Silver 2425 launches for Switch in Japan on February 18, 2021. A western release has not yet been announced.