Among Us details new Shapeshifter role for upcoming update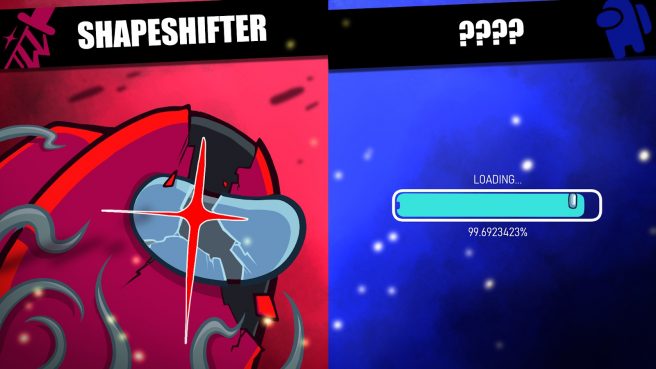 Innersloth has been tinkering away on the next major update for Among Us, which will include a new Shapeshifter role and more. In a blog post today, the studio shared some preliminary information.
Shapeshifter is the new Imposter role for Among Us. According to Innersloth, the rest of the roles will be for Crewmates only.
So what can fans expect from the Shapeshifter? The big gameplay element allows them to change their appearance and disguise themselves as other Crewmates. However, the disguise only lasts for a certain period and leaves evidence behind.
The Shapeshifter's role in Among us works by pulling up a menu of all living Crewmates with players being able to select one to copy their appearance, including name, color, and cosmetics. It will wear off after a limited amount of time (unless this has been changed in the lobby settings). Keep in mind that crewmates can see you midway through shapeshifting if they're within line of sight. When meetings are taking place, the Shapeshifter will appear as their original selves.
A few options will be included. Over in the lobby, players can change the number and chance of an Impostor to have the Shapeshift ability. There are also options to set how long an Impostor stays shifted after they change as well as whether or not there is physical evidence of a shapeshift being left in a room after the Impostor morphs.
There's no word yet on when the new Among Us update will be going live, but it's "coming soon".
Among Us is currently out on the Switch eShop. A few physical editions are on the way, and we have the full details here.
Leave a Reply