Animal Crossing: amiibo Festival officially retail-only in North America as well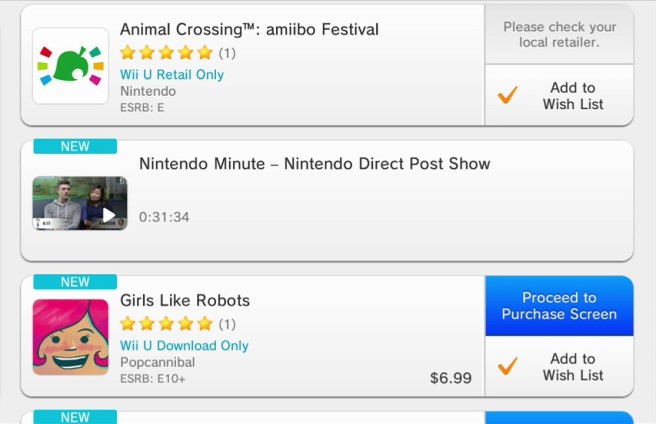 A few weeks back, a listing on the European Wii U eShop stated that Animal Crossing: amiibo Festival would only be offered at retail. A similar entry has now appeared on the North American store.
That's right – the only way to obtain amiibo Festival is by purchasing the bundle. Given what we heard for Europe previously, that isn't too shocking. It's also not surprising based on what we heard earlier this week about the non-existent free digital version.
Leave a Reply