Animal Crossing Direct announced for Tuesday / Wednesday, mobile game to be revealed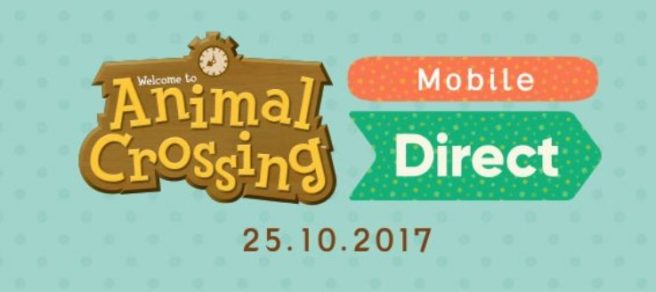 Update: Same Animal Crossing Direct confirmed for the west. 15 minutes long. The North American Nintendo Direct page is here. The PAL broadcast is also being held later, so we've updated the times below to reflect that.
---
Original: A new Animal Crossing Direct will be held this Wednesday in Japan, Nintendo has revealed. The presentation is being held specifically to reveal the new mobile game. News about Switch and 3DS will not be included.
The new Nintendo Direct will be held on October 25 at 12 PM Japan time. That translates to the following:
– 8 PM PT (October 24)
– 11 PM ET (October 24)
– 7 AM in the UK (European broadcast) (October 25)
– 8 AM in Europe (European broadcast) (October 25)
Leave a Reply