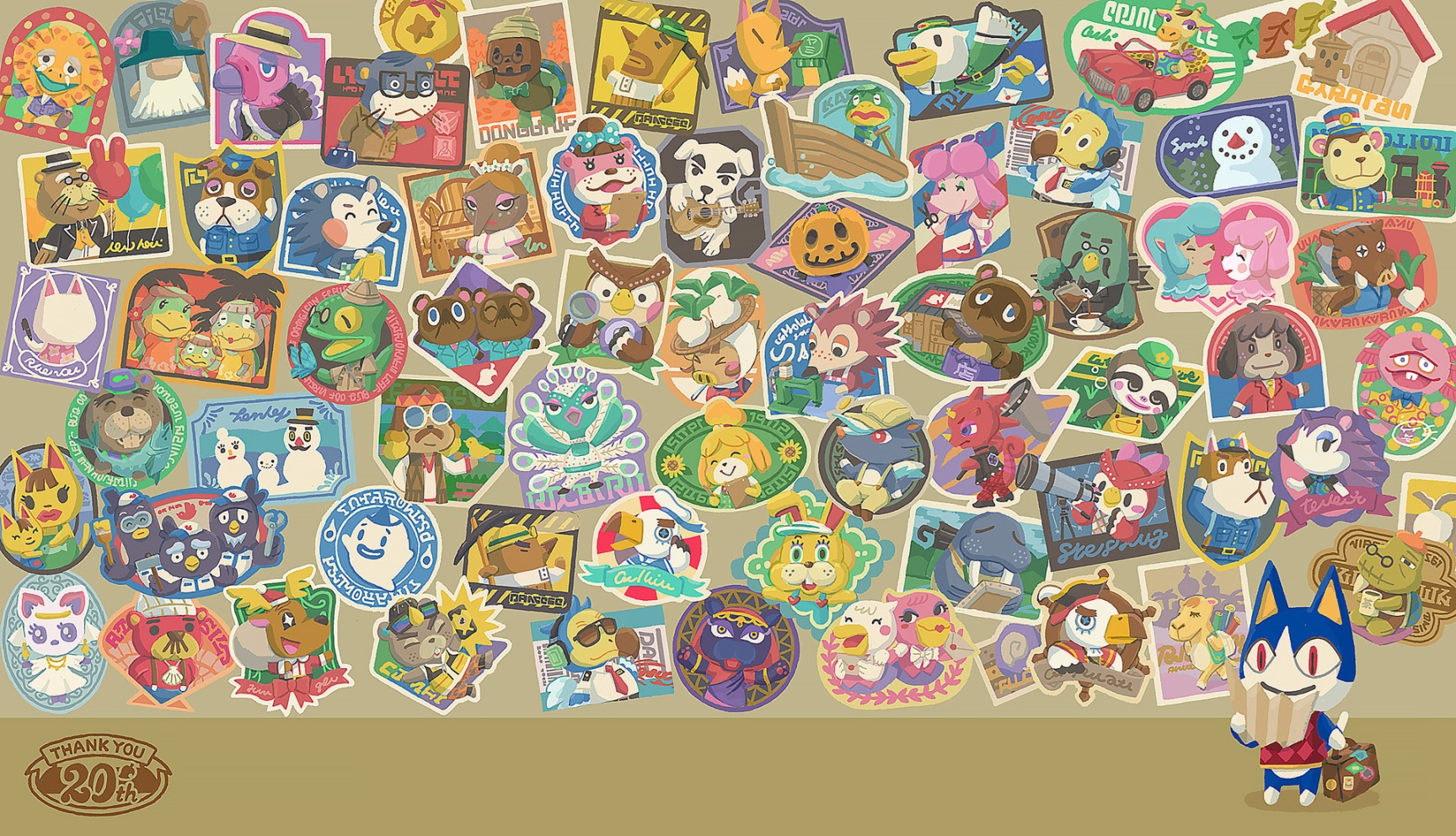 The Animal Crossing franchise is officially 20 years old. In Japan, the series first debuted on April 14, 2001.
Animal Crossing first started out as an N64 title, which was Japan-exclusive. It received an updated version on the GameCube at the end of 2001, with a worldwide release happening later.
The latest Animal Crossing game, New Horizons, came to Switch last March.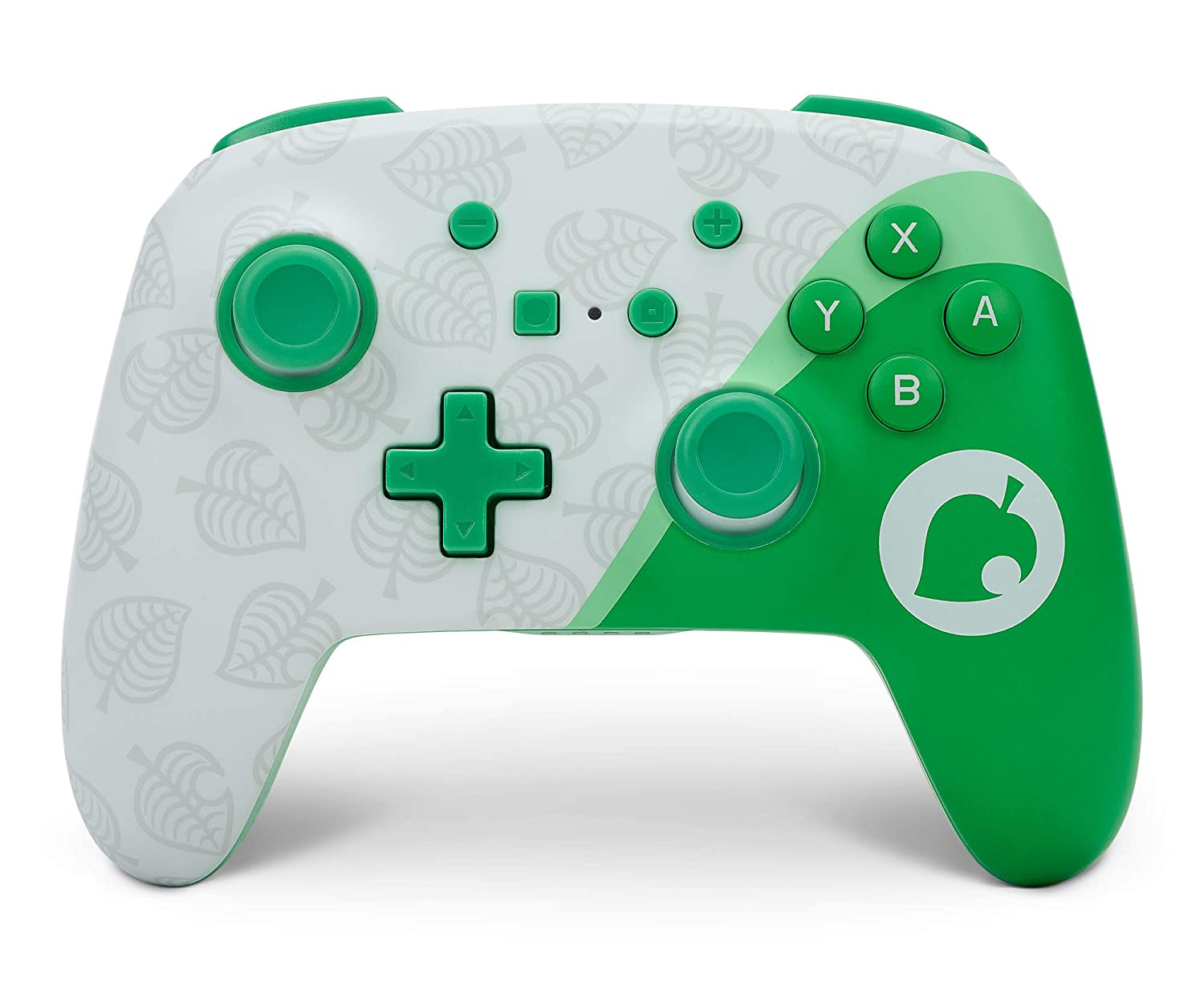 PowerA has unveiled another controller for Switch, this time based on Animal Crossing. A Nook Inc.-based design is on the way and will apparently be released next month.
Here's the official product description and photos: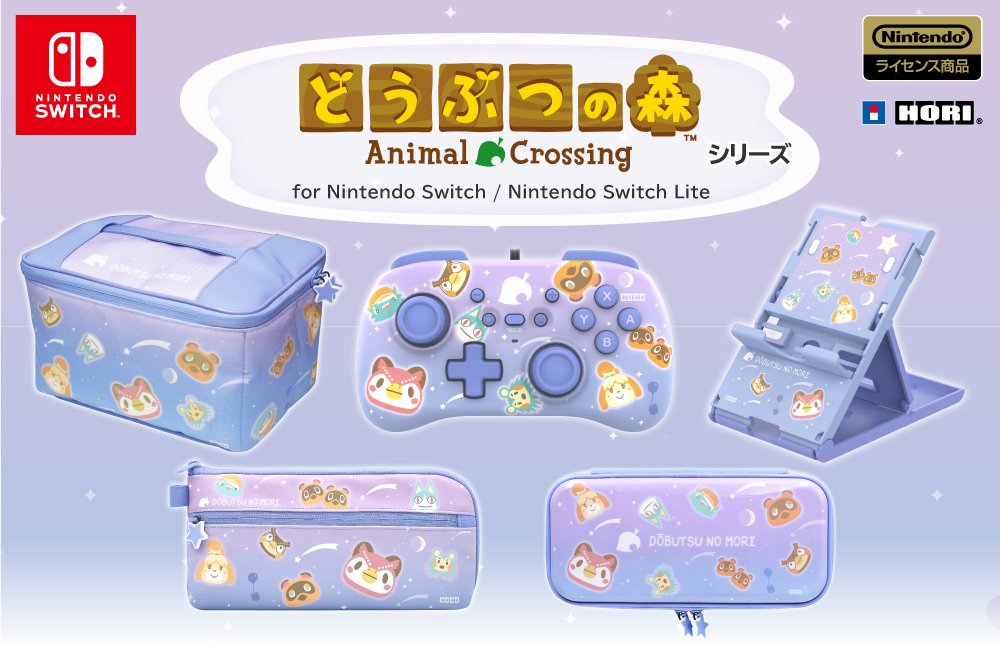 A few days ago, HORI unveiled a new set of Animal Crossing accessories for Switch. There are plans to release a HORI Pad Mini controller, hybrid pouch, hand pouch, play stand, and carrying bag.
Additional photos of these accessories have emerged since our initial report. Find a handful of images in the gallery below.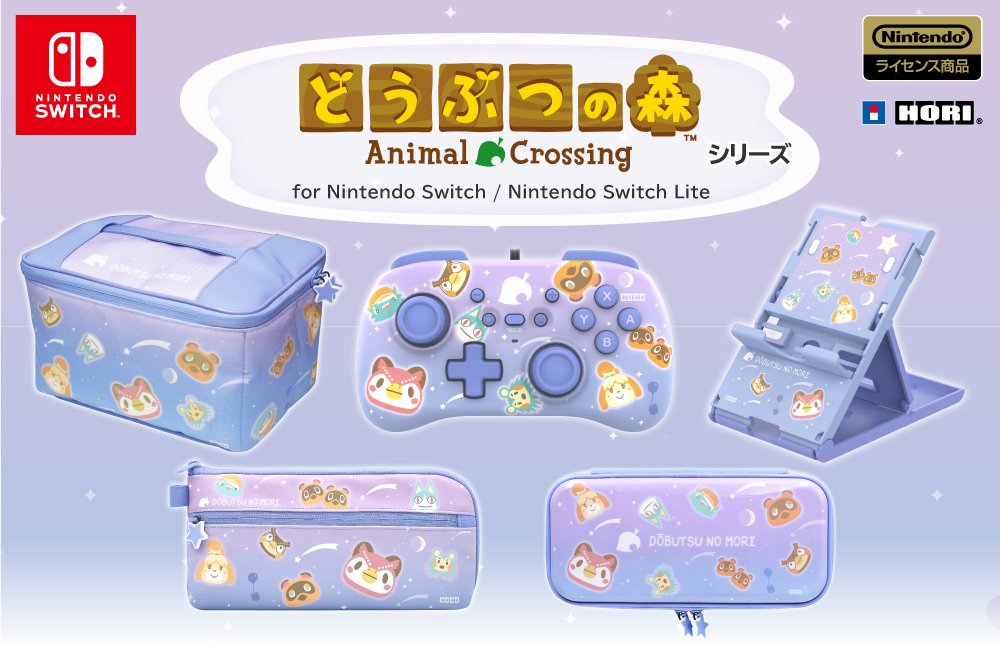 HORI today unveiled a new slate of accessories for Switch themed around Animal Crossing. The lineup includes the HORI Pad Mini controller, hybrid pouch, hand pouch, play stand, and carrying bag.
Here's a closer look at the full set: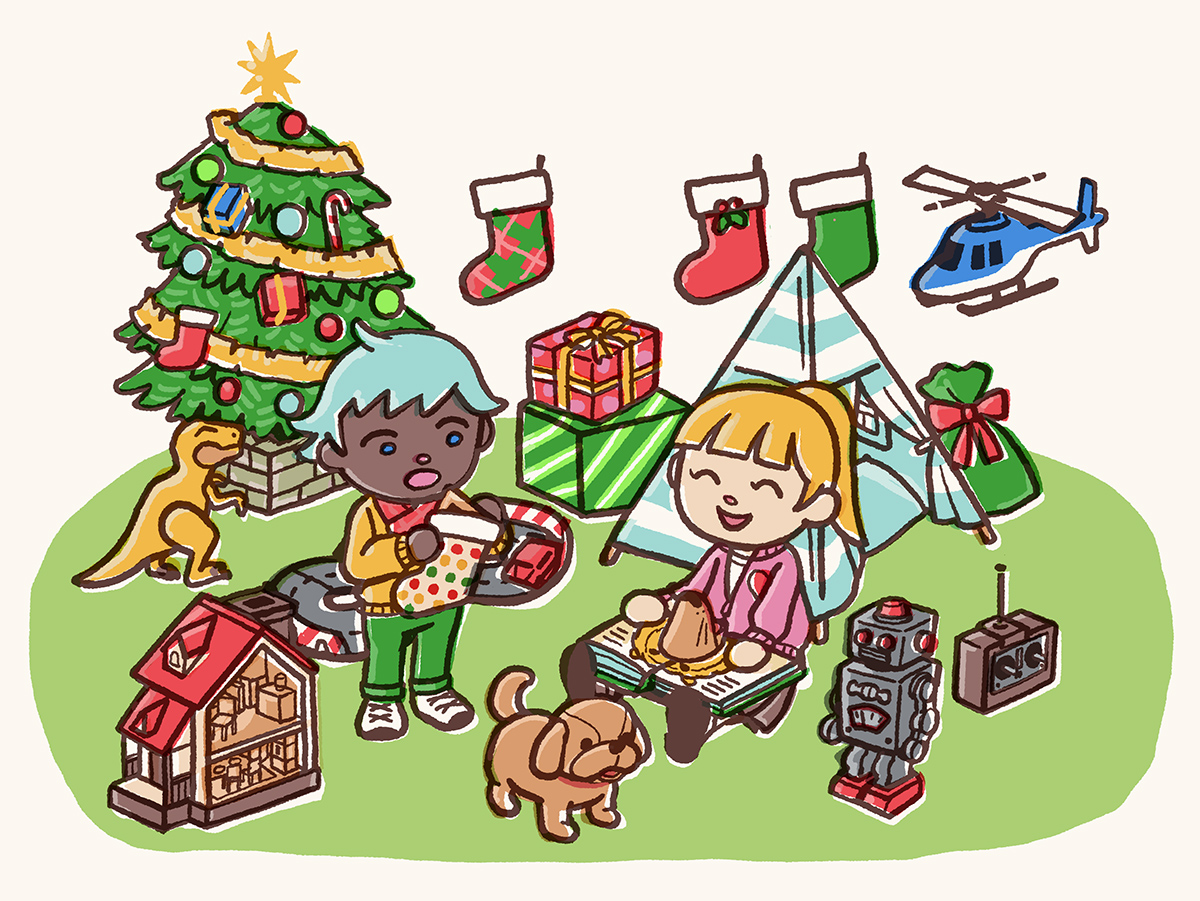 Nintendo has shared a couple of pieces of art to ring in the holiday season. Along with one for Animal Crossing, we've also got a design featuring Kirby. Both pieces can be found in this post.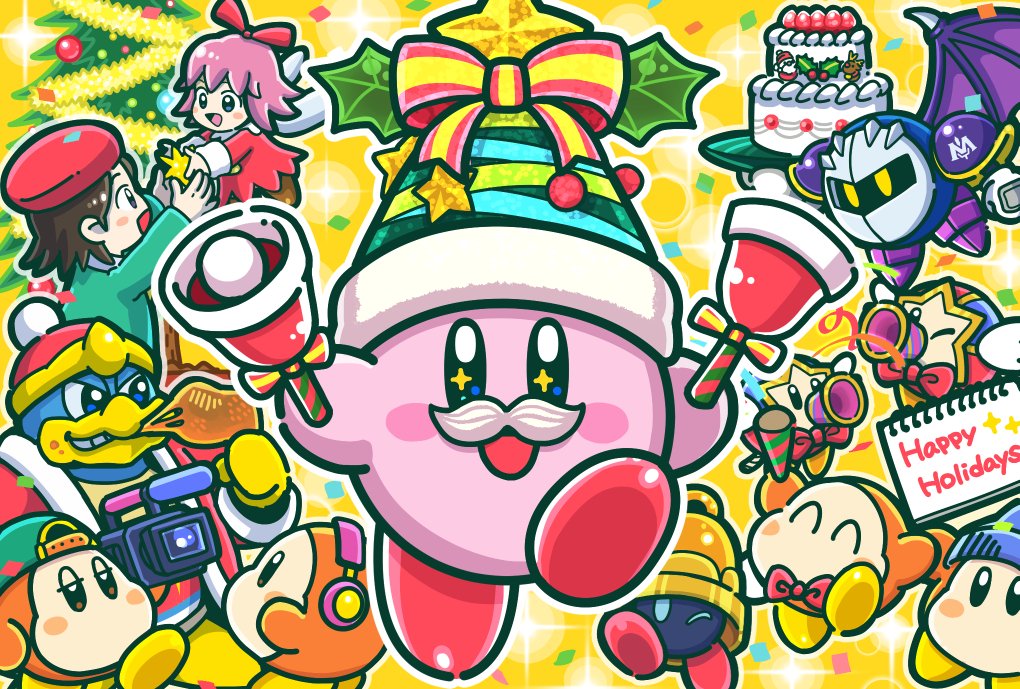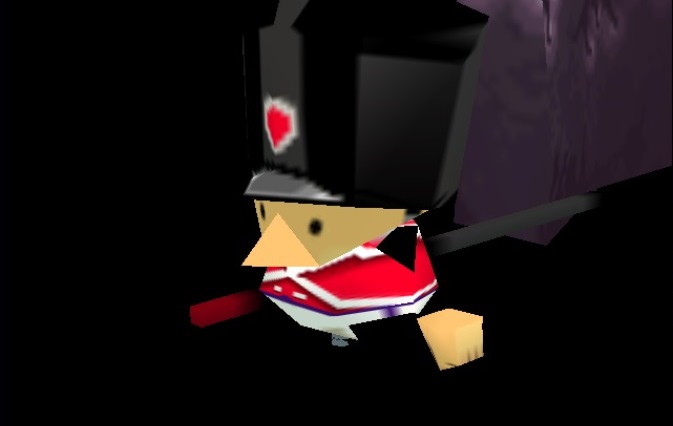 It's been nearly a week now since the big Nintendo leak involving game prototypes, source code, and more. But discoveries pertaining to some of the companies older games continue to emerge, and if you're a fan of history or some of the Big N's classics, you might be interested in some of the latest findings.
Among the leaks is the discovery of human NPCs in the original Animal Crossing while it was being developed for the N64, and we even have a few images of these characters. Another major finding is are in-development sprites of Mario with wings from Super Mario World.
Here's the full roundup: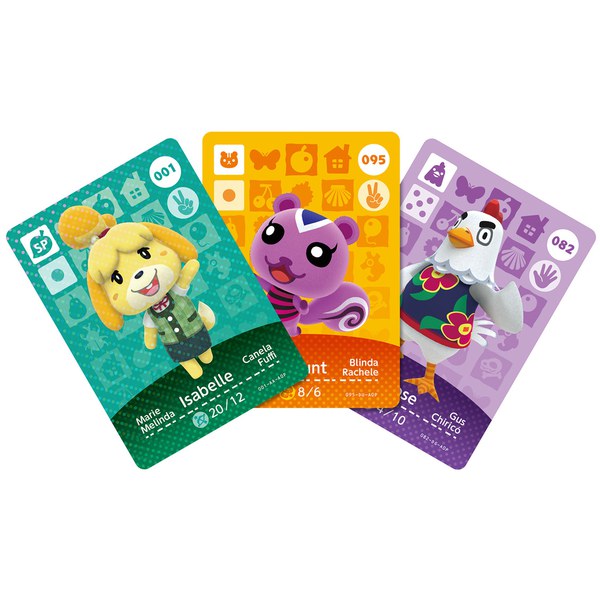 If you're interested in getting the Animal Crossing amiibo cards right now, you might be out of luck. They're pretty much impossible to come by regardless of your region. That includes Japan, where the only place to obtain any cards seems to be auction sites. And of course, the asking price there is incredibly high.
The good news is, at least in Japan, Nintendo says it has plans to restock amiibo cards. All series will be available aside from the special Sanrio collaboration series.
Animal Crossing amiibo cards are compatible with New Horizons. After scanning an amiibo, players can place models in creative photo shoots. A poster of the character can also be ordered from Nook Shopping. Not all characters work currently, but Nintendo has said future updates will support more villagers.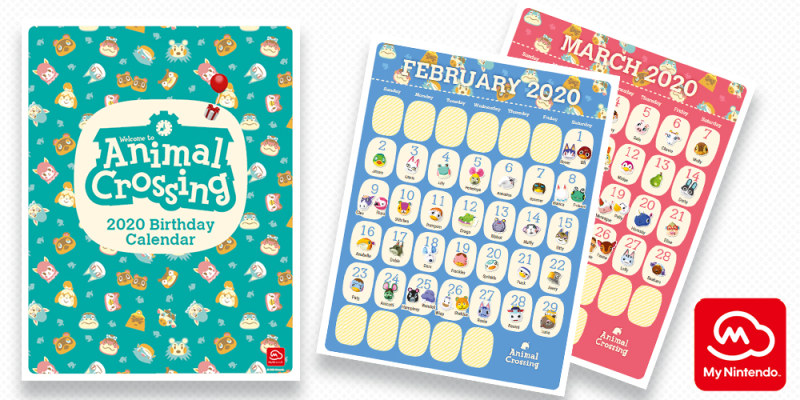 A new reward has been added to My Nintendo in Europe today. The Animal Crossing 2020 Birthday Calendar shows the birthdays of all the animal friends in Animal Crossing. The reward costs 80 Platinum Points and will be available until October 1, 2020. It's available in English, German, French, Italian and Spanish. Note that this is a digital reward – it's a PDF file in size A4.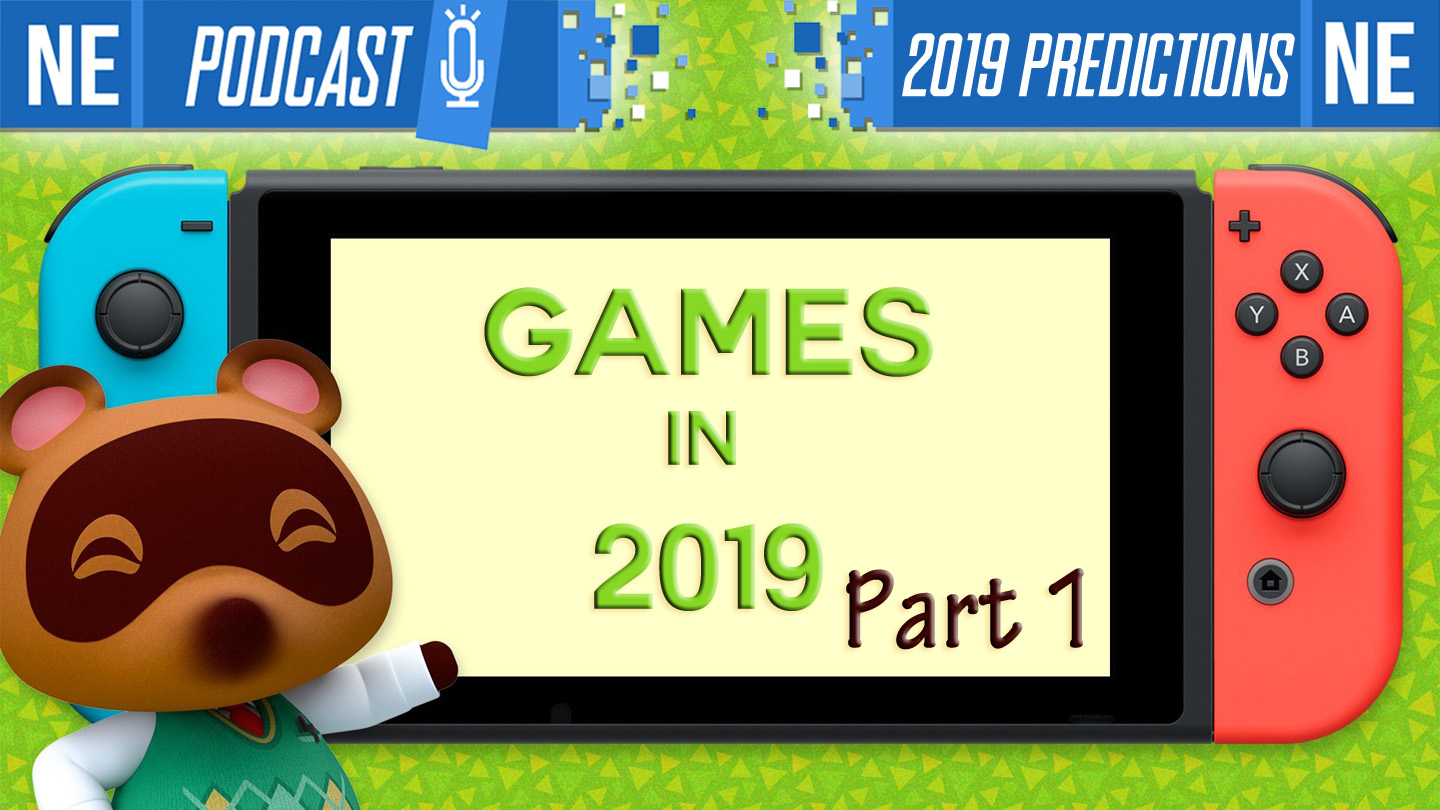 What up, kids and squids?!
This week on NEP, Oni and Galen cover the news and rumors spoiler-free, and go crazy on discussion over announced games for Nintendo platforms in 2019. There are actually SO MANY to talk about that we had to split it up! Tune in for part 1 and let's talk about what games we're hyped for!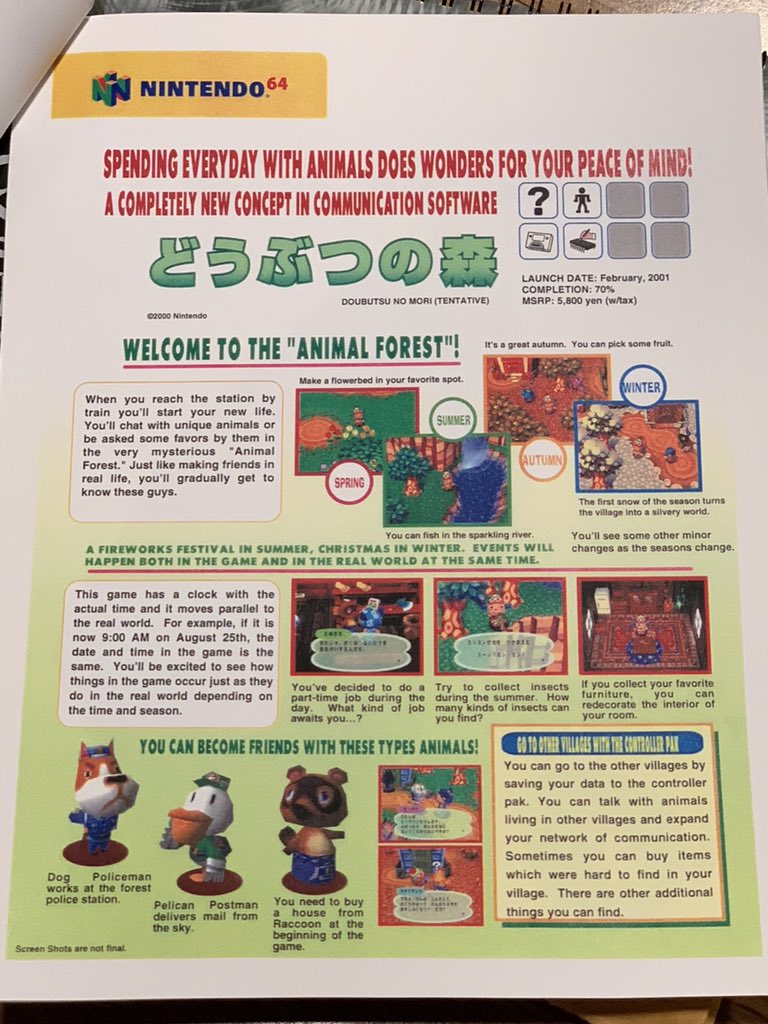 Animal Crossing is one of Nintendo's tentpole franchises today, but it all started with the original Animal Crossing on Nintendo 64. The game never ended up being released outside Japan, but it seems like at least an English localization was planned at some point. John Ricciardi of localization studio 8-4 shared the first ever English press material for Animal Crossing today, which you can see above.
As you can see, not much work had been done on the localization front at that point – the game's title was "Animal Forest", a literal translation of the franchise's Japanese name "doubutsu no mori", and the characters are simply called "Dog Policeman", "Pelican Postman" and "Raccoon" instead of Copper, Pete and Tom Nook.