Animal Crossing: New Horizons guide mentions Gyroids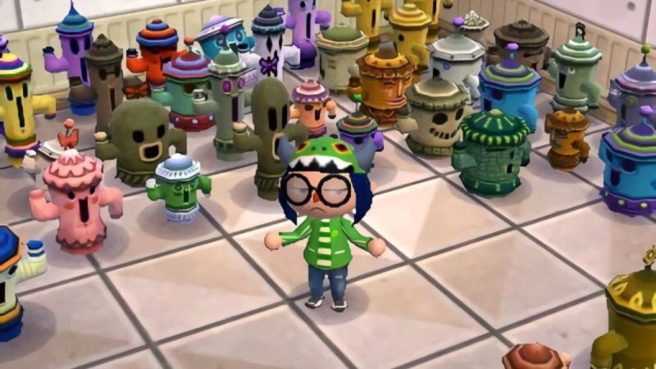 Gyroid items do not exist in Animal Crossing: New Horizons – at least as things stand now. But speculation continues to mount that the feature could be returning at some point in the future.
The latest update comes from the official Animal Crossing: New Horizons guide. In it, there's a small blurb that contains the following:
Did You Know?

Gyroids only appear in the ground after it has been raining. Lloid on the other hand appears anytime you need him. Does that make him a superhero?
This isn't the first time we've heard about the possibility of Gyroids being added to Animal Crossing: New Horizons. In April, an extensive datamine appeared involving two standalone buildings: a museum shop, and the museum cafe, which incorporates a Gyroid section. There is no official confirmation from Nintendo, however, and it's unclear if the guide simply made an error.
Time will tell if Nintendo ends up implementing Gyroids. Of course, we'll be sure to let you know if there is any such addition going forward.
Leave a Reply