Animal Crossing: New Horizons datamine apparently outlines requirements for Nook's Cranny upgrade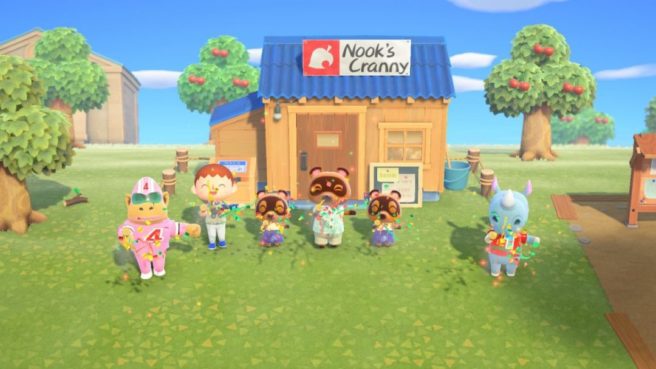 As fans of the series know, Animal Crossing doesn't stay static. There's generally a reason to come back and visit the game daily since something new is bound to happen. With Animal Crossing: New Horizons, one feature players are waiting to see is the expansion of Nook's Cranny. New insight from dataminer Ninji apparently offers up key requirements on how the store can be upgraded.
According to Ninji, the following needs to happen:
– 30 days since the shop was built
– At least 200,000 bells in buy+sell transactions combined
– Mabel must have visited
These requirements fall in line with past entries in the franchise. With previous games, we've seen that the store needs to be open for a certain amount of time and players have to spend a certain amount of money to trigger an upgrade.
Note that there's only one upgrade for Nook's Cranny in Animal Crossing: New Horizons at the moment.
Leave a Reply