Animal Crossing: Pocket Camp update out now (version 1.2.0)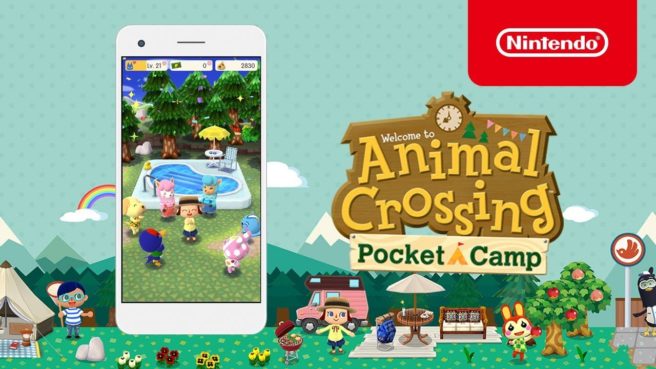 A new update is going live for Animal Crossing: Pocket Camp. Version 1.2.0 is out now on Android, and should be up shortly on iOS.
The official patch only mention new features in vague terms, as well as bug fixes. However, we do know what's new thanks to details shared by Nintendo last month.
Here's what to expect:
Customize Your Campsite: You'll soon be able to customize the terrain in select areas at your campsite.
Pull the Rugs Out: Start crafting those rugs—soon you'll be able to place more than one at your campsite.
Dress Up Your Animal Friends: Custom outfits are coming! You'll be able to pick new looks for your animal friends. (*Not all clothing will be compatible with all animals.)
More Updates:

Adding the option to ask multiple platers for help with Shovelstrike Quarry at once.
Making Market Box easier to use.
Making your Garden easier to manage all at once.
Adding new bugs and fish.
Adding the mini-game Brake Tapper
If we discover any other notable information about the update, we'll let you know.
Source: iOS / Android / Animal Crossing: Pocket Camp
Leave a Reply