Animal Crossing: Pocket Camp update out now (version 4.0.0), patch notes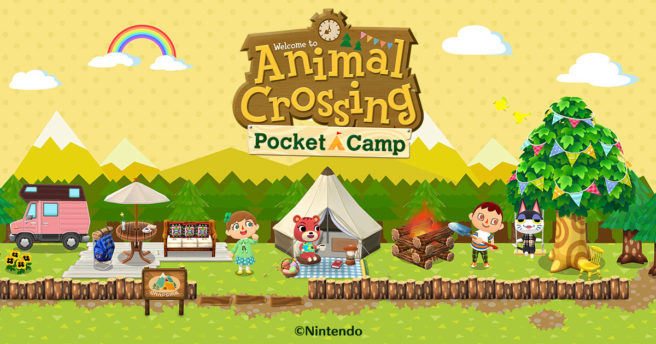 Nintendo today issued the new 4.0.0 update for Animal Crossing: Pocket Camp. Aside from implementing the new AR Mode, the mobile title has also been give a number of other changes.
Below are the full patch notes:
AR Mode

– You can take photos using the AR Camera or in the AR Cabin!

Other Changes:

– Expanded the area where players can place items at the campsite.
– Increased the maximum inventory size for clothing and furniture items.
– Once you max out the level of an amenity, you can now revert its appearance to how it looked before it was leveld up.
– You can now replace amenities and fences with furniture.
– While arranging furniture, you can now also change amenities.
– While changing the camera angle, you can now also arrange furniture.
– You can now put away all the furniture you have out at once.
– You can now check how many future items you have out and how many more items you can add.
– The following has been added to Gulliver's Ship: Tangerine Gift Island 1 to 3
– The inventory limit for furniture and clothing items has been increased from 4 000 to 4 300
– For the Pocket Camp Club Happy Helper Plan, we've adjusted the balance of the items your camp caretaker gathers.
– Adjusted on-screen display.
– The app icon has been updated.
Leave a Reply