Anonymous;Code delayed to Fall 2021, new trailer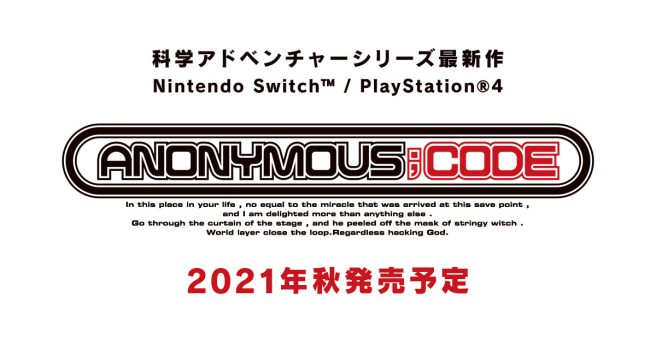 Anonymous;Code was first announced way back in March 2015, and the Switch version was confirmed a couple of years later. Unfortunately, it's still not any closer to release, as today's Mages company strategy presentation live stream revealed that the title has moved from this winter to Fall 2021 in Japan.
Here's a new trailer:
Also during today's presentation, Mages president Chiyomaru Shikura said that he'd interested in developing a Science Adventure series crossover after Anonymous;Code.
Leave a Reply