Another FIFA 18 Switch glitch discovered, deforms player models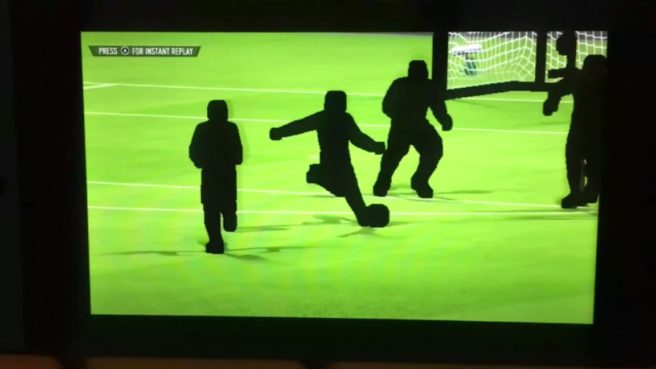 We reported on one glitch in the Switch version of FIFA 18 earlier today in which player faces are removed, replacing them with a checkerboard design instead. That's not the only strange bug in the game.
Below we have a look at another odd glitch, and it might be even more bizarre. Player models are completely absent and take on a dark, block-like appearance. This one seems to be a rare occurrence, so it's something most players may not come across.
Leave a Reply