Another new Mega Man: Fully Charged character surfaces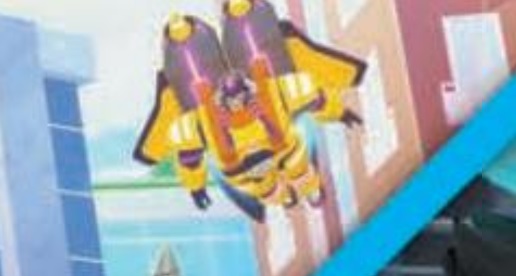 A couple of months ago, new art surfaced for the Mega Man animated series – now known as Mega Man: Fully Charged. It offered a glimpse at five different Robot Masters.
Thanks to the the latest Licensing Source Book, we have a new look at one of the unrecognizable characters shown in the art. It's a yellow-looking design who is drawing comparisons to Starscream from Transformers – at least based on the somewhat blurry appearance above. Whether he's a reinterpretation of a classic Robot Master or someone entirely new is unknown.
Rockman Corner reports that we should be getting more details about Mega Man: Fully Charged this summer or possibly sooner. Since the show is debuting on Cartoon Network this year, we do need to start hearing more.
Leave a Reply