Aplus bringing Killca Drive, 6×1≠Unlimited to 3DS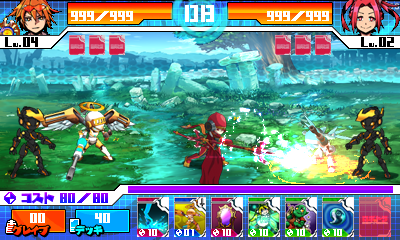 Aplus has a pair of new 3DS titles in development. Killca Drive and 6×1?Unlimited are both due out sometime within the next few months.
Killca Drive features turn-based card battles, and cards are collected before fighting. The game will offer a story – set in the near future where a new card game called Killca Drive is taking Japan by storm – and multiplayer modes. It will be possible to trade cards with other players and fight friends using local wireless connectivity.
Killca Drive is due out in Japan this winter. Aplus' other 3DS title 6×1?Unlimited is also slated for the same release window.
Leave a Reply