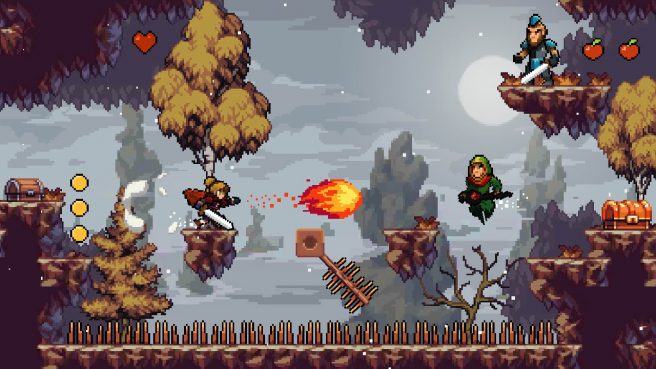 We recently heard that Apple Knight is incoming for Switch, and new gameplay has now come in. The title will be ready to go later this week – specifically September 9.
Here's a brief overview of the game:
Apple Knight is a beautiful action platformer RPG for all ages. Explore vast levels filled with secrets, quests and loot. Defeat tough bosses. Fight wizards, knights, and monsters – or use traps to take them out from a safe distance!
Check out the new gameplay for Apple Knight in the video below.
Apple Knight will be sold digitally for Switch via the eShop. As we said in our previous post, English is the only supported language.
You can visit the game's official website here.
Leave a Reply