April Fools' Day 2020 roundup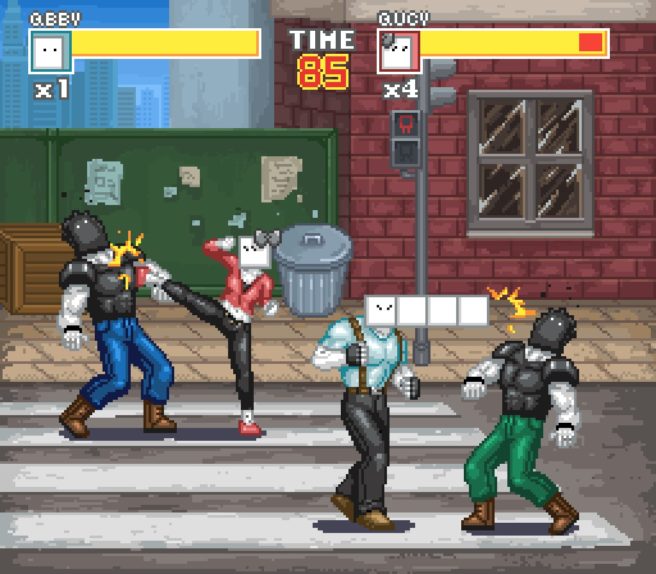 Update: Bumped to the top with the addition of DuckTales QuackShots.
---
April Fools' Day 2020 is in full swing, and as usual, companies are getting into the spirit with fake news stories, announcements, jokes, and more to celebrate the day.
We'll be rounding up some of the highlights over the next day or so. You can find a collection of notable Nintendo-related April Fools' Day happenings below.
Dragalia Lost
Wagabond Pupper is coming for one day only, from 2:00 AM, Apr 01, 2020 to 1:59 AM, Apr 02, 2020

Wagabond Pupper is an event where you can play with and befriend a puppy.

A puppy wandered into the Halidom and everyone who saw it immediately fell head over heals for the adorable doggo! The friendly and boundlessly curious puppy loved to go on walks, fearing nothing and taking keen interest in anything it could sniff out. It was almost as if the puppy had the bravery and courageous spirit of an adventurer!
HAL Laboratory – BoxBoy!! Final Box
新作ゲーム?「FINAL BOX!(ファイナルボックス!)」
秘密裏に肉体改造を行ったキュービィ達がムキムキになって登場!
自慢のボディで新たなアクションを開拓?#エイプリルフール #ハコボーイ #キュービィ pic.twitter.com/rFBFk6TmKg

— 【ハコボーイ!公式】キュービィの部屋! (@Hakoboy_HAL) March 31, 2020
PlatinumGames
Metallic Child – Mega Man
DuckTales QuackShots
Surprise! We're happy to announce our new game project #DuckTales QuackShots together with our #MonsterBoyGame development partner Game Atelier! pic.twitter.com/iQfmnwLcPH

— FDG Entertainment (@FDG_Games) April 1, 2020
Leave a Reply