Arcade Archives Gunnail gameplay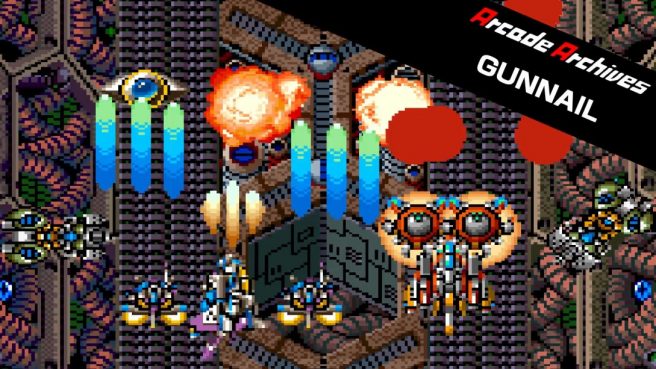 Thanks to the latest Famitsu live stream, we have gameplay from Arcade Archives Gunnail. The same archive also has footage of last week's release, Super Pac-Man, though we shared footage of that one a few days ago.
Gunnail is a shooting game released by NMK in 1993. This game has a feature called the Multiple Shield System where you'll get a higher score the fewer shields you have. Experience hardcore gameplay mechanics typical of NMK, and an intense scoring system!
Take a look at the gameplay for Arcade Archives Gunnail below.
Arcade Archives Gunnail can be purchased digitally for Switch as an eShop download.
Leave a Reply