Arcade Archives Soldam, Pop Flamer gameplay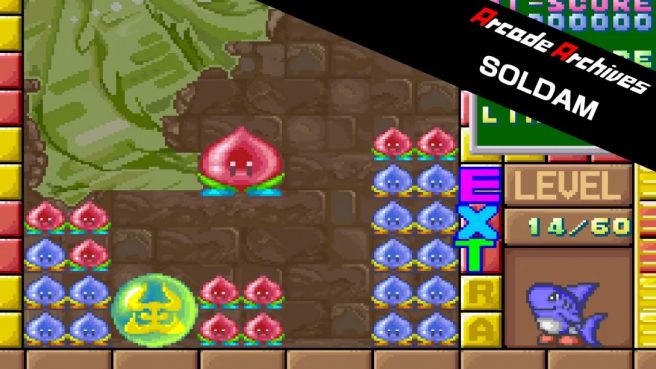 Hamster has continued its rollout of Arcade Archives titles, and over the past couple of weeks, Switch has received Soldam and Pop Flamer. Famitsu showed off both of them during a live stream this week.
Here's an overview of the two games:
Arcade Archives Soldam
Soldam is a puzzle game released by Jaleco in 1992. The game is an elusive puzzle known only to the fairy folk. The core rule of the game is to line up rows of nuts with the same color horizontally to remove them. The puzzle also has a special trick: surrounding other nuts with a pair of nuts of the same color will turn the nuts in the middle into the other color. Use this to make your way through the game!
Arcade Archives Pop Flamer
Pop Flamer is an action game released by Jaleco in 1982. Players control the POP FLAMER to defeat monsters as they pop all the balloons in each stage. You'll need to refuel your flamethrower by popping balloons, since the flames get weaker each time you use it.
And here's the full recording that shows Arcade Archives Soldam and Pop Flamer:
Arcade Archives Soldam and Arcade Archives Pop Flamer are both now available on the eShop.
The official series website is up here.
Leave a Reply