Arcade Archives Terra Force released on the Switch eShop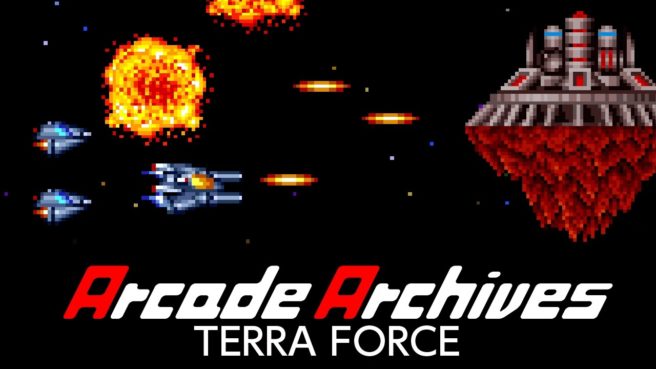 Update (4/6): Arcade Archives Terra Force has now been pulled from the eShop. That tells us the game had released when it wasn't supposed to.
---
Original (4/4): Arcade Archives Terra Force has been added to the Switch eShop in a bit of a strange manner. For one thing, Hamster didn't make any announcements like it usually does. Secondly, North America appears to be the only region at the moment where the game is available.
In any case, here's a brief introduction to Terra Force:
Terra Force is a shoot'em up released by Nichibutsu in 1987. The game was well known for its new tactical features using vertical/horizontal scrolling elements at the time. So eliminate the incoming enemies by using the super destructive hyper missiles.
Arcade Archives Terra Force can be bought on the eShop for $7.99.
Source: Switch eShop
Leave a Reply