Arcade collection Taito Milestones announced for Switch in Japan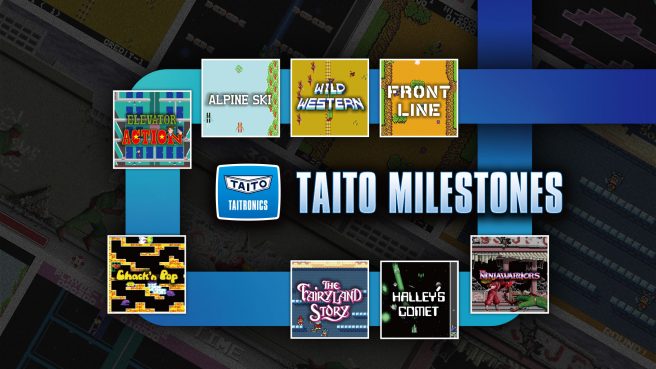 According to a translation by Gematsu, Taito and Hamster have announced that a collection of classic arcade titles is arriving on Switch in Japan. Launching in February 2022, Taito Milestones includes more than 8 arcade titles. The current confirmed games in the collection are as follows:
The Ninja Warriors
Halley's Comet
The Fairyland Story
Chack'n Pop
Elevator Action
Alpine Ski
Wild Western
Front Line
All these titles are currently available via Hamster's Arcade Archives, but there are still unannounced games in the collection. We will keep you updated as these are revealed.
Leave a Reply