Arcade Space Seeker, Archives Soldier Girl Amazon gameplay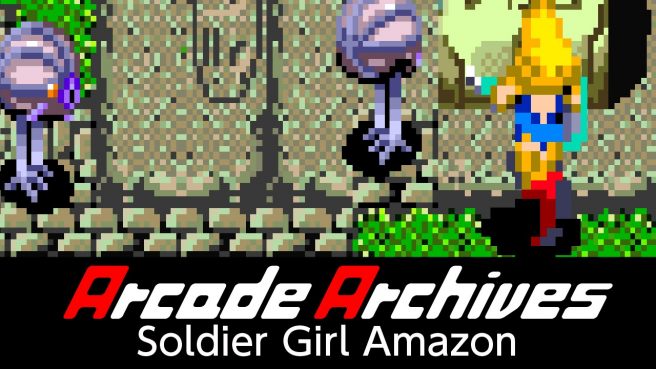 Famitsu's bi-weekly Arcade Archives live stream took place this week, providing gameplay from the series' last two additions: Space Seeker and Soldier Girl Amazon. The full recording can now be viewed with footage from both titles.
Here's some information about each:
Space Seeker
Space Seeker is a hybrid strategy and shooting game released by Taito in 1981. The game has you battling for victory against ever-approaching waves of enemy air forces in first-person 3D, and mobile fortresses in side-scrolling 2D. Use the map to track your foes, and choose which to battle, but stay in one place too long and your bases will be overrun, losing you a life!
Soldier Girl Amazon
Soldier Girl Amazon is a shooting game released by Nichibutsu in 1986. The soldier girl Amazon fights on the completely changed Earth which has been dominated by strange beasts and crazy cyborgs on the stage. Take air Mobils from enemies, and chase prisoners who escaped from the star in the universe.
Find the gameplay for Arcade Archives Space Seeker and Soldier Girl Amazon below.
Arcade Archives Seeker and Arcade Archives Soldier Girl are both out now on the Switch eShop.
Leave a Reply